ANDREW TATE
Andrew Tate is the 23rd driver for Miss Madison Racing piloting the U-91 Miss Goodman Real Estate (2007 hull) in 2023.
Coming from a multi-generational boat racing family, Andrew began driving at age 9 in APBA Stock and Modified Outboard classes collecting multiple National Championships.
In 2006, he moved to Inboard Classes winning over 100 races in American Powerboat Association or Hydroplane Racing League (HRL) events in Grand Prix and H350 classes. Andrew captured the 2022 HRL Grand Prix Season Championship driving the GP-777 Steeler to 6 race victories for owner, Huey Newport. He also collected 2 HRL H350 class race wins in 2022.
Andrew's first ride in an Unlimited hydroplane came in 2016 driving the U-9 Delta/Realtrac for Mike and Lori Jones. It did not take him long to pick up his first Unlimited class victory at the 2016 Seattle Seafair Cup. He was named the H1 Unlimited 2016 Rookie of the Year.
Andrew has 9 race wins in the Unlimited class including an APBA Gold Cup victory in 2018 putting his name on the oldest trophy in motorsports along with his father, Mark Tate.
He claimed the 2018 H1 Unlimited National Driver Championship and has been inducted into the APBA Hall of Champions 3 times.
He is in Sales & Marketing, Sun Coating Company.
HULLS DRIVEN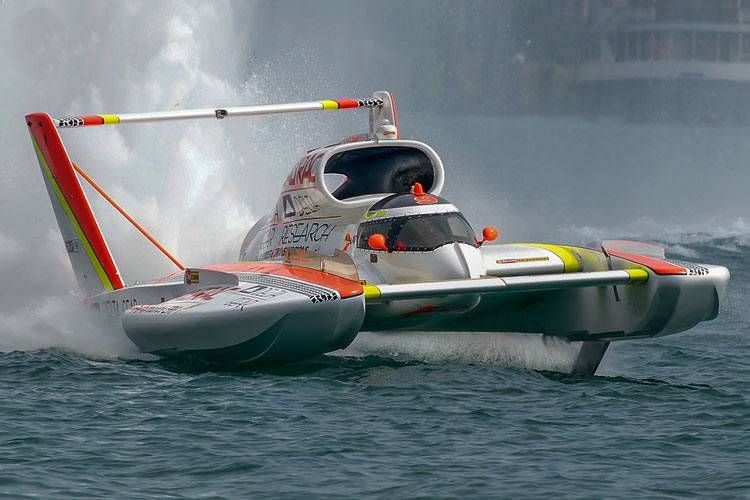 1992-102.5
2019 HomeStreet Bank Cup 2nd U-1 Delta Realtrac
2019 HAPO Columbia Cup 2nd U-1 Delta RealTrac
2019 Madison Regatta APBA Gold Cup 5th U-1 Auxier Marketing/Realtrac
2019 Pre-Season Testing TEST U-1 Delta RealTrac
2018 HomeStreet Bank Bayfair 1st U-9 Delta RealTrac
2018 Detroit Hydrofest APBA Gold Cup 1st U-9 Delta RealTrac
2018 Albert Lee Appliance Cup 1st U-9 Les Schwab Tires
2018 HAPO Columbia Cup 1st U-9 Les Schwab Tires
2018 Midwest Tube Mills Madison Regatta 2nd U-9 Auxier Marketing/Delta RealTrac
2018 Guntersville Lake Hydrofest 1st U-9 Auxier Marketing/Delta RealTrac
2018 Pre-Season Testing TEST U-9 Delta RealTrac
2017 HomeStreet Bank Bayfair 1st U-9 Delta RealTrac
2017 APBA Gold Cup 2nd U-9 Delta RealTrac
2017 President's Cup 1st U-9 Delta RealTrac
2017 Albert Lee Appliance Seafair Cup 7th U-9 Les Schwab
2017 HAPO Columbia Cup 4th U-9 Les Schwab
2017 MainSource Bank Indiana Governors Cup EXHIBITION U-9 Delta RealTrac
2017 Pre-Season Testing TEST U-9 Les Schwab
2016 HomeStreet Bank San Diego Bayfair 2nd U-9 Delta/Realtrac
2016 UAW/GM Hydrofest APBA Gold Cup 6th U-9 Delta RealTrac
2016 Albert Lee Appliance Seafair Cup 1st U-9 Les Schwab/Sound Propeller
2016 HAPO Columbia Cup 9th U-9 Bello's Pizza/RealTrac
2016 MainSource Bank Madison Regatta 4th U-9 Bello's Pizza/RealTrac
2016 Pre-Season Testing TEST U-9 Bello's Pizza/RealTrac
HULL# 1992-102.5 | 2016-2019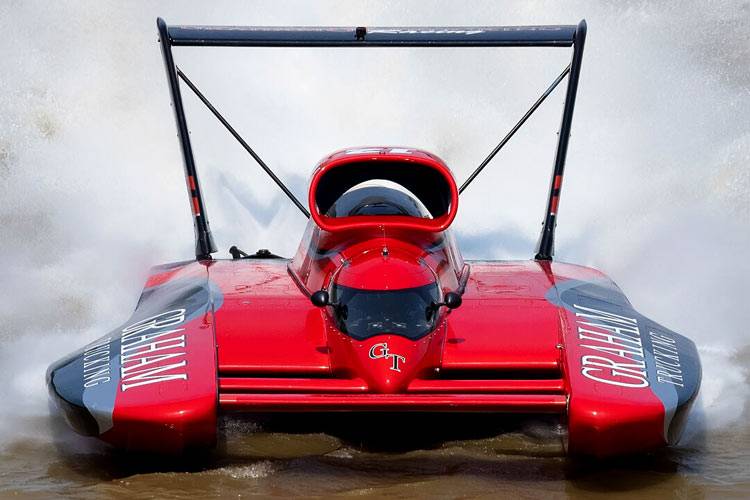 2007-21
2021 HAPO Columbia Cup 6th U-12 Graham Trucking
2021 Madison Regatta APBA Gold Cup 2nd U-12 Graham Trucking
2021 Guntersville Lake Hydrofest 6th U-12 Graham Trucking
2021 Pre-Season Testing TEST U-12 Graham Trucking
HULL# 2000-01 | 2021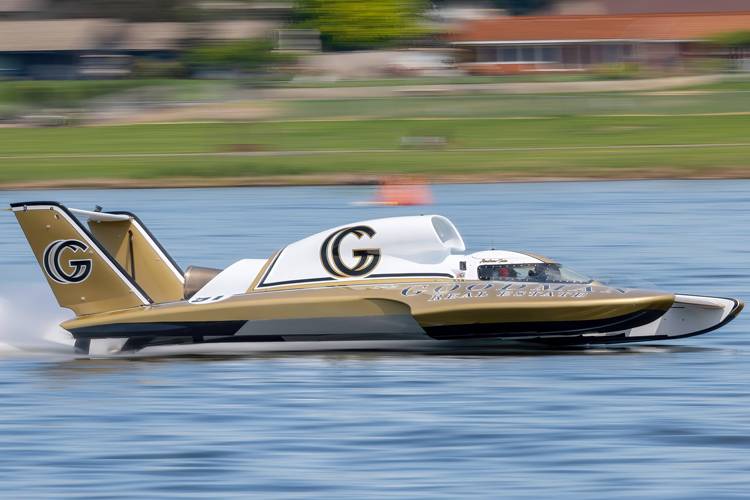 2007-06
2023 Columbia Cup 4th U-91 Miss Goodman Real Estate
2023 Guntersville Hydrofest 2nd U-91 Miss Goodman Real Estate
2023 Preseason Testing TEST U-91 Miss Goodman Real Estate
HULL# 2007-06 | 2023