5
Graham Trucking

Driver Profile:

Jimmy Shane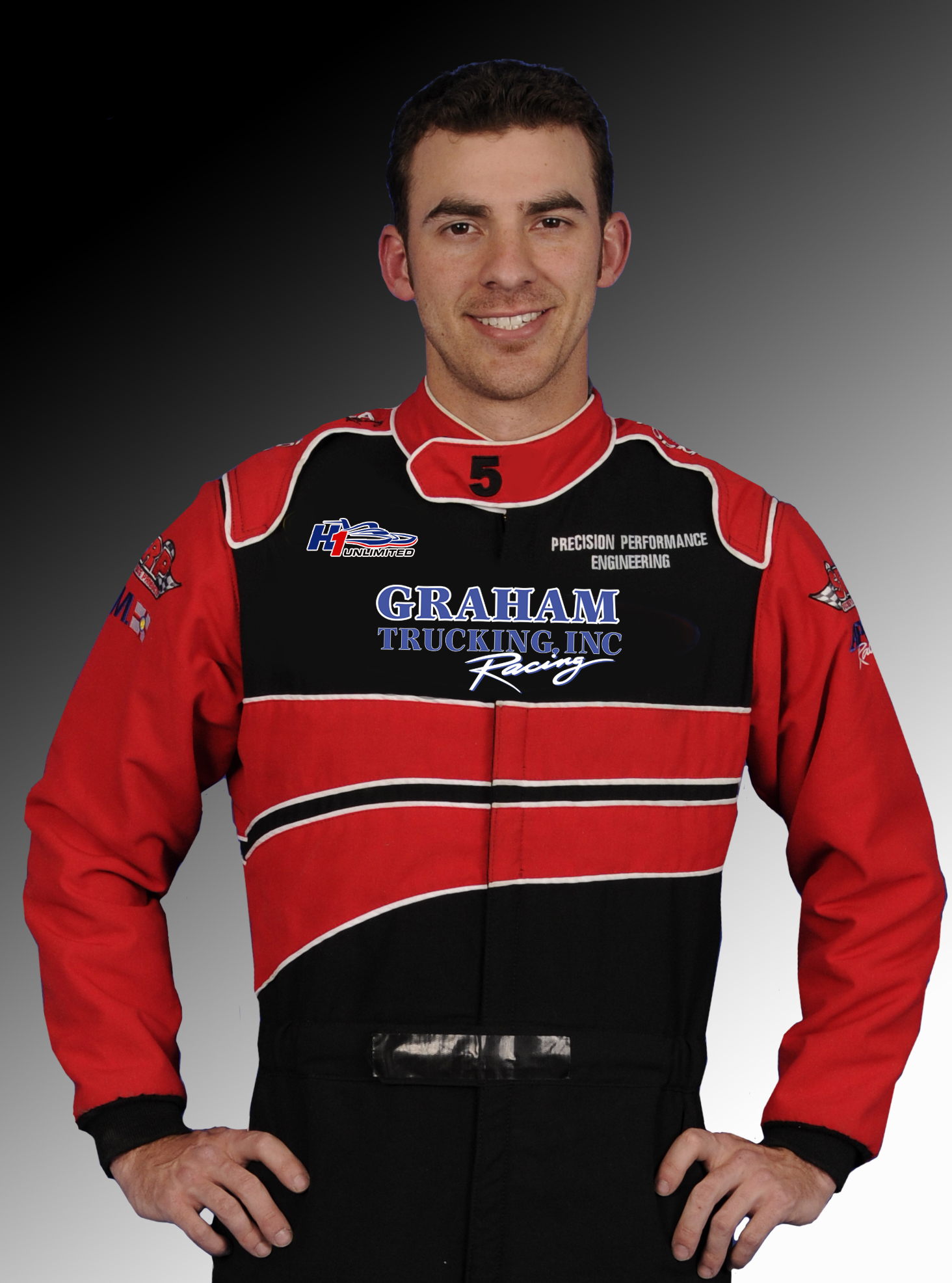 27 year old Jimmy Shane has already been a boat racer for 19 years. From a racing family, he started as soon as he made the eight year old minimum for the J Hydro outboard class. He began winning immediately and moved up to the 1.5 Liter Stock inboard class when he was 14.
Jimmy's father, mother and older sister Kelly have all won national championships in various APBA inboard classes.
Before qualifying as an Unlimited driver in 2007, he won three National High Point Championships, three World Championships, two Canadian High Point Championships and won four times in the tough Gran Prix class. He also set seven Closed Course UIM World Records, and one Kilo Straightaway UIM World Record and was inducted into the APBA Hall of Champions three times.
After five years as a backup driver for Ted Porter's Precision Performance Race Team, Jimmy was given the full-time seat in the 5 Graham Trucking for the 2012 season and became an instant front-runner. Just three races into the season, he scored an impressive win in the 2012 Lamb-Weston Columbia Cup in the Tri-Cities.
After strong finishes at the Albert Lee Cup at Seafair in Seattle and Bayfair on San Diego's Misssion Bay, Shane won a closely contested Final Heat to become the champion of the 2012 Oryx Cup UIM World Championship in Doha, Qatar. That win secured an impressive second place in the 2012 driver and team Series High Point Championships for Shane and his team.
Just one month later, Jimmy found himself holding the Oryx Cup and UIM World Championship trophies again, after returning to Doha and winning the 2013 season opener. With three victories in less than a year as a full-time Unlimited Hydroplane driver, the youngest driver on the circuit is now a proven veteran and winner.
Jimmy and his fiancé Bianca Bonincini live in Havre de Grace, Maryland and are expecting a baby boy in June. They are planning an October wedding.
Team Profile:

Precision Performance Engineering Racing

Ted Porter and family entered unlimited hydroplane racing in 2005 as sponsor of Chad Sanderson's U-5.  The U-5 carried the name of the Decatur, Indiana based Porter family business, Formula Boats by Thunderbird Products.   In 2006, Ted stepped up his involvement in the sport by purchasing the hulls known as T-5 & T-6 from Hydroplanes, Inc. and formed Precision Performance Engineering, LLC to campaign one boat as the U-5 Formulaboats.com and the second as U-7 Formulaboats.com II.

In 2012, new driver Jimmy Shane scored two victories and drove the team to second place in the ANG H1 Series season high point standings.
Owner:

Precision Performance, LLC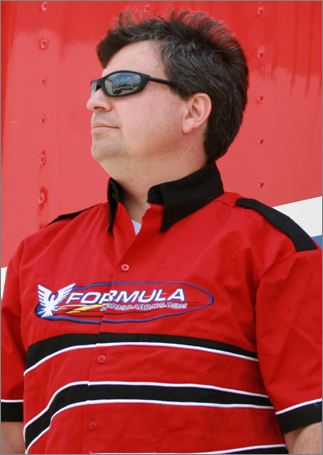 Ted Porter entered the sport of unlimited hydroplane racing as a sponsor of Chad Sanderson's U-5 in 2005.  In 2006, Ted stepped up to owner in a big way by purchasing all the assets of U-5 Racing as well as 2 championship hydroplanes and much of the remaining Miss Budweiser equipment from the family of Bernie Little.  Precision Performance Engineering, LLC was formed as the parent company for the race team based in Ted's hometown of Decatur, Indiana.  Ted made the decision to campaign both boats numbering them U-5 and U-7 with both carrying the Formulaboats.com name.
Born in Decatur, Indiana and a lifelong resident, Ted grew up around boats in the family boat manufacturing business, Formula Boats by Thunderbird Products, and boating remains an important part of his life. Ted is active in the family business as part owner and VP Human Resources. His love of water and water born sports is what drew him to Unlimited Hydroplane racing.  Ted lives on the family's horse farm near Decatur with his wife Emily and their sons Danny 24, Chris 22, and Josh 16.  Most family weekends are occupied with horseback riding, lake boating, or boat racing related activities.
THE TEAM:
The U-5/U-7 Racing team won the National High Points Championship in their first year of competition.  Never before in the history of the sport had a rookie team, rookie driver, and a rookie crew chief won this highest honor.  In 2008 the U-5/U-7 Racing team won more races and heats than any other team on the unlimited hydroplane racing circuit.  In 2009, the U-7 captured the U.I.M. World Championship for the team.  In 2010, the team expanded to 3 with the addition of the U-57, becoming the first team to enter and place 3 boats in a final heat in San Diego, California.
In 2011 – the three boat team had great success with boats 5, 7 & 57 all making several final heats.
For the 2012 season, the U-57 has been sold to Evans Brothers Racing and PPE LC will campaign only the U-5 with sponsorship from Graham Trucking.
ACCOMPLISHMENTS:
2006 Regates de Valleyfield winner (U-7, Mike Allen)
2006 National High Points Champion (U-7)
2008 Indiana Governors Cup winner & 2008 Bill Muncey Cup winner (U-5, Jeff Bernard)
2008  Crew of the Year
2009 Thunder on the Ohio winner and 2nd place (U-5, Jeff Bernard; U-7 J. Michael Kelly)
2009 Oryx Cup & UIM World Champion (U-7, J. Michael Kelly)
2009 Crew Chief of the Year
2010 Owner of the Year
2011 Oryx Cup & UIM World Champion 1st, 2nd, & 4th (#7 Scott Liddycoat, #5 Jeff Bernard, #57 Jimmy Shane)
Crew Chief:

Tom Anderson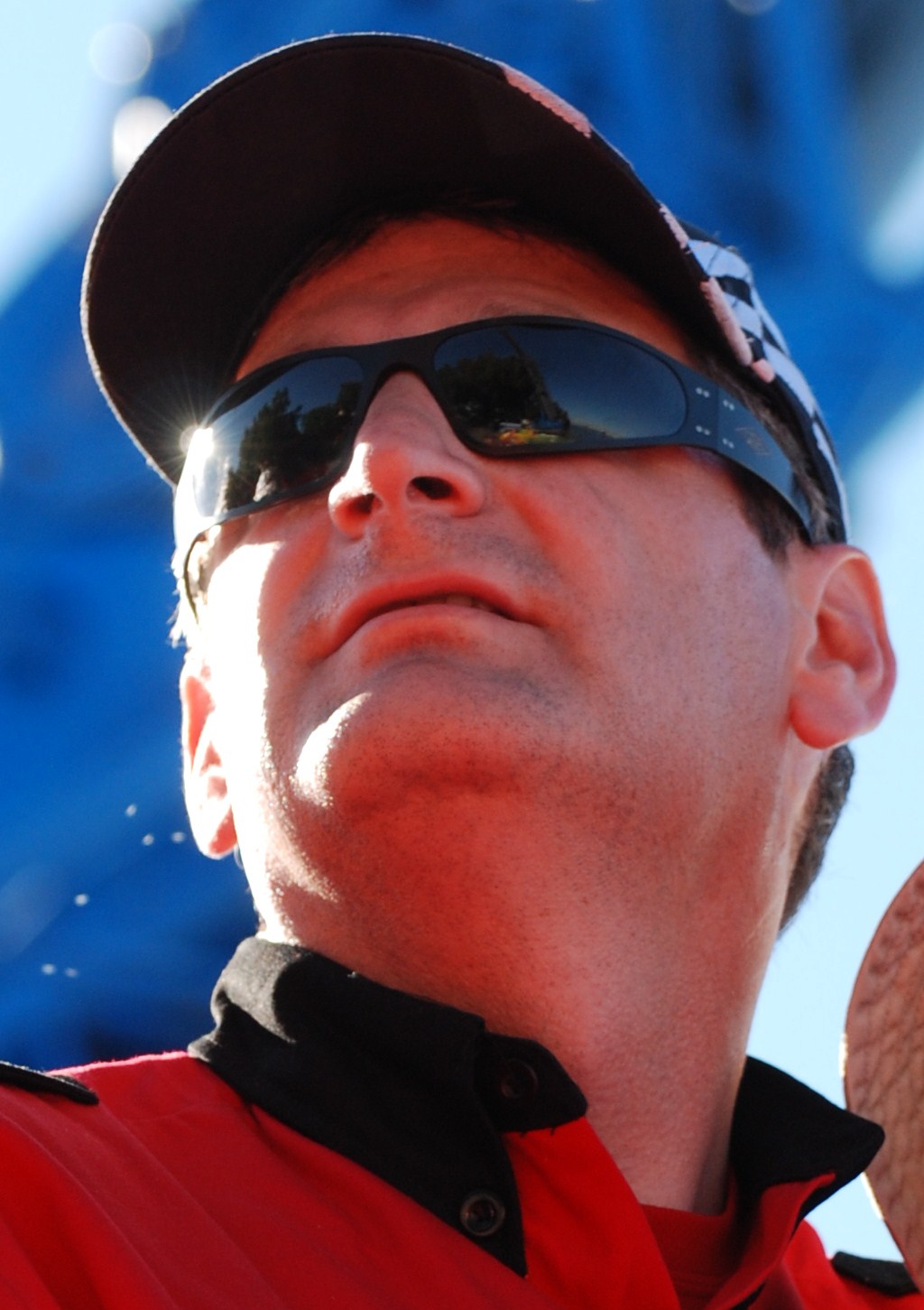 Tom Anderson has been involved in unlimited hydroplane racing as a crew member for 28+ years.  Tom has spent a majority of those years as a primary turbine engine mechanic and Crew Chief for owners Ron Jones Jr., Jim Harvey and Fred Leland in addition to his current role as Crew Chief for owner Ted Porter's U-5 unlimited hydroplane.
Tom joined the PPE, LLC team as crew member and turbine mechanic on the U-7 unlimited hydroplane for the 2007 and 2008 seasons.  In 2008, Tom moved to the U-5 to serve as Crew Chief.  Tom has led the U-5 crew and driver Jeff Bernard to 3 race victories.  The first victory for U-5 came at the 2008 Indiana Governor's Cup race in Madison, Indiana.  The U-5 became the only repeat winner in 2008 by capturing the Bill Muncey Cup in San Diego, California.  The U-5 scored a thrilling win at the 2009 Thunder on the Ohio in Evansville, Indiana after a deck-to-deck battle with teammate U-7.
Professionally, Tom left full time boat racing in the late 1990s to work in Boeing's wind tunnels operating the Transonic and Super Sonic tunnels.  He has since left Boeing and is currently a plant supervisor for Puget Sound Energy.
Tom lives in Renton, Washington with his wife Kellie and son Brody.
Behind
The Roostertail
Boat Name:

Graham Trucking

Team Website:

http://www.u5racing.com/

Owner:

Precision Perfomance, LLC

Founded:

2005

Home Port:

Decatur, IN

Driver:

Jimmy Shane

Driver Rookie Year:

2012

Boat Colors:

Red/Orange

Primary Sponsor:

Formulaboats.com

Crew Chief:

Tom Anderson

Crew:

Jim Bakke
Randy Doughty
Kevin Shade
Daryl Szymanski
Brooke Tyler
Kevin Stoltz

Length:

29' 10"

Width:

14' 6"

Weight:

6750 lbs.

Engine:

T-55/L-7 Turbine

2012 Boat Points:

8193

2012 Driver Points:

8193

2012 Season Finish:

2nd

Victories:

(1) 2008 – Madison, IN (Madison Regatta)
(2) 2008 – San Diego, CA (San Diego Bayfair)
(3) 2009 – Evansville, IN (Thunder On The Ohio)