21
GoFastTurnLeft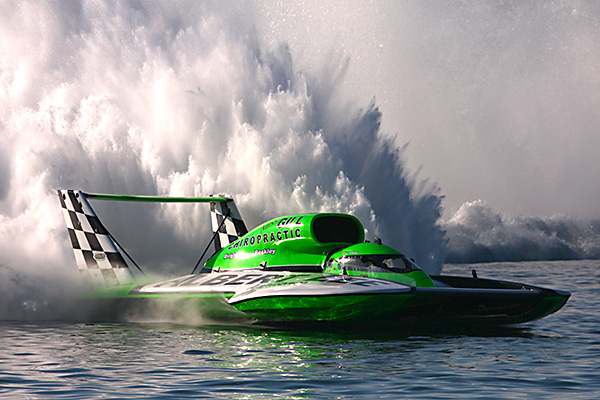 Driver Profile:

Brian Perkins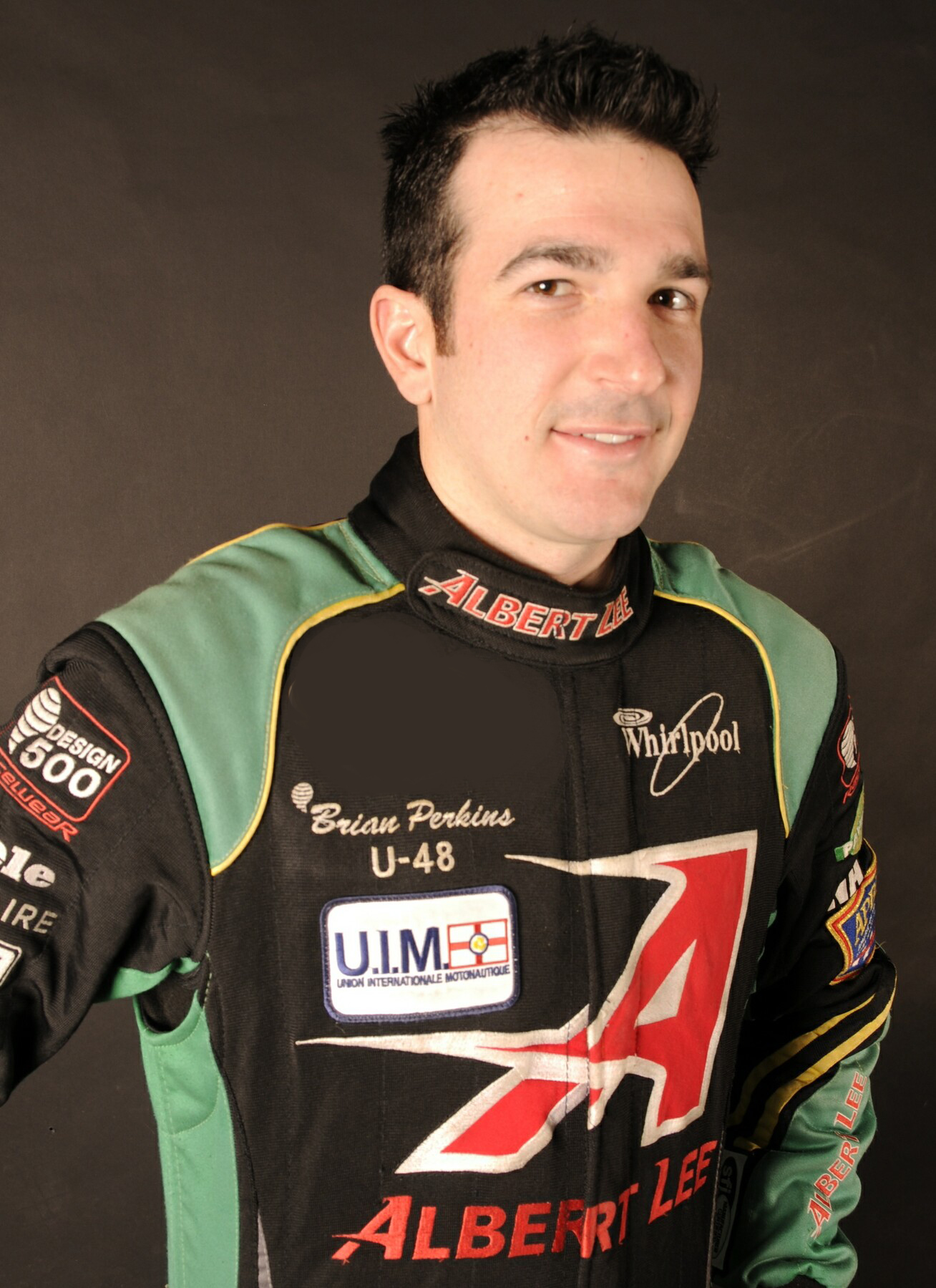 29 year-old Brian Perkins grew up in the Seattle area dreaming of driving an Unlimited hydroplane like his boyhood heroes.  As a fifteen year old, he was a crew member on Bill Wurster's U-8 LLumar Window Film team.
A short time later, he found a ride in a friend's 2.5 liter and his driving career was underway.  Brian and his race boats, with sponsorship from the family business – Perkins Glass – became well known in inboard racing circles.
His Inboard resume includes victories in the Unlimited Light Class at Issaquah, Washngton  in 2006 and at Silverdale, Washington in 2009.
In 2007, Perkins qualified as an Unlimited driver and drove the U-21 for San Diego's Freedom Racing Team. That boat was later purchased by Greg and Brian O'Farrell and is the same boat Brian drives now for Go Fast Turn Left Racing.
Drivng for GFTL, Brian scored podium finishes at the Lamb Weston Columbia Cup in the Tri-Cities in 2008 and the Albert Lee Cup at Sefair in Seattle in 2010.
The first race of 2013 ended in a near disaster at the Oryx Cup UIM World Championship in Doha, Qatar when Tom Thompson in the 11 Peters and May collided with Perkins in the 21 Snoqualmie Casino in a crowed first turn.  Thompson's boat flew over Perkins', bouncing off the canopy of the 21.  Brian was not injured, but his boat was damaged and forced to withdraw.
Brian works with his family in the glass business and met his girlfriend Erin Stafford at the San Diego Race, where she worked as an animal trainer at Sea World.  They live in North Bend, Washington with two dogs.
Team Profile:

Go Fast, Turn Left Racing

Greg & Brian O'Farrell acquired the former U-21 from Freedom Racing of San Diego for the 2010 campaign.  The U-21 hull is considered "state of the art" and gave Brian Perkins a ride that allowed him to compete. The team joined the 2012 tour at the Columbia Cup in the Tri-Cities with sponsorship from the Hapo Community Credit Union and from Albert Lee Appliance of Seattle for the Seattle race. 
Greg & Brian O'Farrell
Behind
The Roostertail
Boat Name:

Albert Lee Appliance

Team Website:

http://www.gofastturnleftracing.net/

Owner:

Go Fast Turn Left Racing

Home Port:

Maple Valley, WA

Driver:

Brian Perkins

Driver Rookie Year:

2008

Boat Colors:

Green/White

Primary Sponsor:

Albert Lee Appliance

Crew Chief:

Jim Harvey

Crew:

Russ Rustin
Mike Collins
Bill Wallace
Kevin Perkins
Sandy Pearl
Randy Lemon
Rick Stafford

Length:

29' 8"

Width:

14' 3"

Weight:

6800 lbs.

Engine:

Lycoming T-55/L-7 Turbine

2012 Boat Points:

1252

2012 Driver Points:

1252

2012 Season Finish:

11th