Spirit of Qatar Clinches 2011 High Points Championship
Dave Villwock led the Spirit of Qatar team to its first national high points championship in four years by winning the first heat of the Oryx Cup UIM World Championship on Friday. Villwock is putting the exclamation mark on a storybook season that already includes a driver high points championship and becoming the sport's all-time winningest driver. "It's been a difficult season and that's what championships are supposed to be about," Villwock said. "If it was easy, everybody could do it."
The Spirit of Qatar snapped Oh Boy! Oberto's three-year run as national high points champion. The team was essentially eliminated from the points race in September at the Air National Guard Championship in San Diego, Calif. Only the Miss Red Dot team had a chance to catch Spirit of Qatar but even with a first-place finish in Friday's opening heat they fell out of contention. Erick Ellstrom has won four national championships as Spirit of Qatar team owner. He says the team chases race wins and not overall titles. "The first championship we won we really raced to win it," Ellstrom said. "We didn't race to win the championship this year, we just raced hard and luck went our way."
Villwock won his first two heats on Friday and is looking to win back-to-back Oryx Cup UIM World Championships. He'll likely face off against driver Steve David, who also won his two heats on Friday. While disappointed the Oh Boy! Oberto team couldn't make it four national championships in a row, he's hoping the team can finish second overall in the point standings. It would be a notable finish considering the damage the boat sustained in the crash. And if he won the Oryx Cup, he and Villwock would split the season's six race victories. "Obviously after the accident and not having our lead boat in Detroit, that pretty much set the stage for what was to follow and then our goal was to win races," David said. "We still accomplished some of the goals we wanted. Hat's off to them, they were able to capitalize on our misfortune."
Also winning a heat Friday was Jeff Bernard in the Graham Trucking boat. He held off driver Jimmy Shane in the Formulaboats.com boat in the day's final heat. In an earlier heat, Bernard had a second-place finish.
"I think it's fantastic that we're going to again crown our champion in Doha," said H1 Unlimited Chairman Sam Cole. "I want people to start planning now. It's becoming a great tradition in unlimited hydroplane racing." Mona Nasser, race and event coordinator for the Qatar Marine Sports Federation said "We are delighted to be hosting the Oryx Cup again in 2012 for the fourth successive year and seeing the champion driver crowned in Qatar."
Villwock Top Oryx Cup Qualifier
No one is better at qualifying a boat this year than Spirit of Qatar driver Dave Villwock. For the sixth time this season, Villwock was the fastest qualifier setting the standard Thursday at the Oryx Cup UIM World Championships in Doha, Qatar.
Villwock posted a 153.547 mph lap, setting a record for the 2-mile course. Oh Boy! Oberto driver Steve David was the second-fastest qualifier with a run of 148.023 mph.
"We try to play well at home," said Villwock, who is the sport's all-time winningest driver. "For Sheik Hassan and the people of Qatar, it's great a thing to put the Qatar boat on top."
It looked like that might not happen early in qualifying when the team's first qualifying attempt of 150.244 mph was disallowed because of an engine over-speed violation. Villwock returned to the course to set the record.
David, meanwhile, has been the second-fastest qualifier at the five races he's competed in this season.
"If we ran 160 mph out here, they would run 165 mph," David said. "They know the right gears and props to run. We can't run a thin prop like they can run."
The Oh Boy! Oberto team is chasing Kip Brown and the Miss Red Dot team for second place in the national high points championship. They cut Miss Red Dot's lead by 40 points in the qualification.
Rookie driver Scott Liddycoat in the Valken.com was the third-fastest qualifier with a run of 147.031 mph and the Degree Men boat driven by J. Michael Kelly was fourth at 146.287 mph. Fifth was Jeff Bernard in Graham Trucking at 145.181 mph.
Villwock is looking to earn his team the national high points championship today with strong showings in two rounds of heats. The Oryx Cup UIM World Championships concludes Saturday with more heats and the final.
zp8497586rq
Dave Villwock – 65 Wins & Counting

Since 1992, Dave Villwock has won a total of 65 first-place trophies (through San Diego 2011). Among Unlimited hydroplane drivers, only the late Bill Muncey (with 62) and the retired Chip Hanauer (with 61) are even close to Villwock's record.
Dave won the very first Unlimited race that he ever drove (San Diego 1992). No one had done this since Howie Benns in 1974.
 
Villwock has won ten High Point Driver Championships and nine APBA Gold Cups, in addition to ten Seattle Seafair Regattas, nine Evansville Freedom Festivals, eight Indiana Governor's Cups, and eight Tri-Cities Columbia Cups.
Dave has scored his victories driving for the COORS DRY, PICO AMERICAN DREAM, MISS BUDWEISER, and MISS E-LAM PLUS/SPIRIT OF QATAR teams.
Records are made to be broken, or they cease to have meaning.
Muncey won his first race in 1956 and took over the lead in total victories in 1962, when he surpassed Danny Foster who won 14 races between 1946 and 1955.
Hanauer won his first race in 1979 and retired in 1999 when he was one victory short of Muncey's total. Chip would have equaled Bill's accomplishment if he hadn't jumped the gun (by less than one second) in the Final Heat at Evansville, Indiana, in 1999.
 
Villwock also leads in another important category. And that is winning percentage. He has 65 wins in 130 races. That's a percentage of .500, the highest of any driver in the post-World War II era, as indicated below:
1-DAVE VILLWOCK - 65 wins in 130 races – .500
1992-2011
2-CHIP HANAUER – 61 wins in 160 races – .381
1976-1999
3-GEORGE HENLEY – 12 wins in 34 races – .353
1970-1975
4-RON MUSSON – 16 wins in 47 races – .340
1959-1966
5-DEAN CHENOWETH – 25 wins in 75 races – .333
1968-1982
6-JIM KROPFELD – 22 wins in 66 races – .333
1982-1990
7-BILL MUNCEY – 62 wins in 191 races – .325
1950-1981
8-JACK REGAS – 9 wins in 28 races – .321
1954-1968
9-DANNY FOSTER – 14 wins in 45 races – .311
1946-1965
10-BILL STEAD – 9 wins in 30 races – .300
1953-1959
The above statistics reflect only those drivers with 20 or more major race appearances. A major race is defined as one being scheduled for a minimum of two heats with at least four Unlimited hydroplanes making a legal start. Not included are secondary races, exhibition races, and races conducted elsewhere than the United States, Canada, Mexico, or Qatar.
By Fred Farley  – H1 Unlimited Historian
Jimmy Shane Will Drive 57 Formulaboats.com in Doha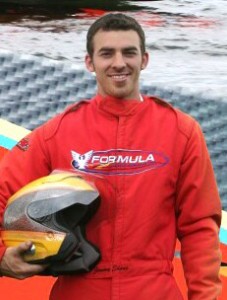 Scheduling conflicts will force N. Mark Evans to remain in Washington state during the U.I.M. World Championship Oryx Cup.
Precision Perfomance Engineering, LLC is pleased to welcome back Jimmy Shane of Havre de Grace, Maryland to pilot the U-57 in Doha, Qatar. Shane, a three-time World and National Champion previously drove for PPE, LLC as the U-7 back up driver in 2007 and 2008. He also competed in one heat of competition in the U-57 at San Diego's 2010 Bayfair event.
No stranger to U.I.M. sanctioned events, Shane holds 7 closed course U.I.M. World Records and a Kilo Straightaway World Record. Jimmy has also continued to hone his skills in the ultra-competitive Grand Prix inboard racing class.
Significant competitive improvements have been made to the U-57 since Shane's 2010 experience in San Diego and we look forward to providing Jimmy with the best race boat possible!
Dave Villwock is 2011 ANG Series Driver's Champ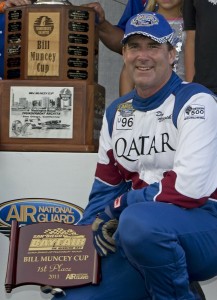 Congratulations are in order for Dave Villwock, who secured the 2011 Series Driver High Point Championship with his win in the 2011 Air National Guard Championship at Bayfair in San Diego.
With the driver and team points kept separately, Villwock said he was aware of the milestone but was more focused on the team championship which is not yet finalized.
It is Villwock's tenth driver's championship.  His last win came in 2007 driving the U-16 Miss Elam Plus.
"There is always more attention paid to the team title, which is the way it should be," said Villwock. "With a good qualifying run and a good first heat in Doha, we would have it sewed up, so that will be the goal."
There are 2100 points available to a team running the table at the ORYX Cup, which means the 96 Spirit of Qatar team's 1703 point lead over second place 17 Miss Red Dot does not secure the team title even though Villwock has a 2136 point lead over second place driver Scott Liddycoat in the 7 Valken.com.
The difference was created by the fact that that the Red Dot team used two drivers, Kip Brown and Cal Phipps during the 2011 season.
ANG Series Drivers At Your Service

Duke's Chowder House at Southcenter in Seattle was the scene of the second celebrity waiter fund raiser of the season.  Fans enjoyed Duke's legenday chowder and fish dishes as the had the opportunity to chat with drivers from the Air National Guard Series.  Hundreds of autographs were signed and a generous portion of the tips and proceeds wil go to the accident victim's fund in Madison.
Pictured left to right: Brian Perkins, Jon Zimmerman, Dave Villwock, Duke Moscrip, Bianca Bononcini, Mike Webster, Kip Brown, Greg Hopp, Scott Liddycoat, Jeff Bernard.  Photos by Ed Clark
Dave Villwock Wins Thrilling Columbia Cup

Dave Villwock came from behind late in the final to overtake Steve David to win a thrilling Air National Guard Hydroplane Series race in Tri-Cities, Wash.
 Villwock was able to break David's three consecutive race victories on the Columbia River by capping a perfect weekend that included three preliminary heat victories. The win was hardly easy for Villwock, who had the cowling blow off his boat and the turbine engine was smoking when he returned to the docks.
 "We've kind of used the boat up," said Villwock with a laugh. "It looks like a top fuel car going through the lights on fire with parts throwing out of it. We'll get it back in shape for Seattle."
 David got out to an early lead and the two veteran drivers were neck-and-neck for 2 1/2 laps. But by Lap 3, Villwock, who was running on the outside, was able to chase down David and pass him. From there Villwock extended the lead and earned his seventh Lamb Weston Columbia Cup.
 With the victory, Villwock earned his 64th career victory. He's the sport's all-time winningest driver after passing the sport's legendary driver Bill Muncey earlier this month at the APBA Gold Cup in Detroit.
 David overcame a disastrous start on the weekend where he passed the score up buoy too early and finished last in his heat. In the next heat, he was penalized for encroaching on another driver and again finished last. He won his next heat and earned enough points to make the seven-boat final.
 David was back in the driver's seat after sitting out a race because of an injury he sustained in a crash during the season opener in Madison, Ind. The team also spent nearly $100,000 repairing damage to the boat. The Oh Boy! Oberto driver was nursing sore ribs but was frustrated by his mental mistakes.
 "I'm the one that messed up, they gave me a great boat all weekend," David said. "Since the rebuild, it took me a couple of heats to get used to it."
 Third-place finisher Kip Brown has been perfect in the preliminary heats, winning all five heats he's competed in this season. Brown was unavailable to drive in Detroit and the team used a backup driver.
 "Where we finished in the final is nothing to hang our head about," Brown said. "To finish behind those two guys, they're heavy hitters in our class, I'm happy with the weekend."
 Brown is among the national high point champions in the series. He came into the Air National Guard Hydroplane Series race in Tri-Cities leading but Villwock's Spirit of Qatar was able to overtake them.
 "I'm lucky to have a good team," Villwock said. "And we have a good team too."
 The event in Tri-Cities reported record attendance over the three-day weekend. Organizers estimate that more than 120,000 people attended the race on the Columbia River.
 The Air National Guard Hydroplane Series moves to Seattle this weekend for Seafair as the tour is in the midst of its western swing.
 Top 5 Final Results for the Air National Guard Hydroplane Series in Tri-Cities
 Position, driver, boat, speed
1. Dave Villwock, Spirit of Qatar, 150.422 mph
2. Steve David, Oh Boy! Oberto, 140.528 mph
3. Kip Brown, Miss Red Dot, 139.412 mph
4. Jeff Bernard, Graham Trucking, 137.338 mph
5. J Michael Kelly, Degree Men, 137.057 mph
 Preliminary Heat Results for Sunday at Air National Guard Series in Tri-Cities
 Heat 2A: 1. Kip Brown, 145.908 mph, 2. JW Myers, 3. Jon Zimmerman.
Heat 2B: 1. Scott Liddycoat, 147.653 mph, 2. Jeff Bernard, 3. Greg Hopp.
Heat 2C: 1. Dave Villwock, 146.776 mph, 2. J Michael Kelly, 3. Mike Webster.
Heat 3A: 1. Steve David, 146.02 mph, 2. J Michael Kelly, 3. Mike Webster.
Heat 3B: 1. Kip Brown, 144.941 mph, 2. Brian Perkins, 3. N. Mark Evans.
Heat 3C: 1. Dave Villwock, 145.393 mph, 2. Jeff Bernard, 3. Scott Liddycoat.
Dave Villwock Makes History With Most Wins
 Becomes Air National Guard Hydroplane Series' All-Time Winningest Driver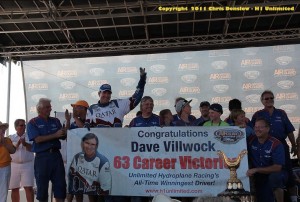 Dave Villwock made history Sunday by becoming the Air National Guard Hydroplane Series' all-time winningest driver with a victory at the Gold Cup, breaking a legendary record that has stood for more than three decades. Villwock overcame some early adversity on the weekend to speed past the legendary Bill Muncey to notch his 63rd career race victory. Muncey, who died in 1981, had 62 career race victories.  "I still think I'm in a great club, I guess you could call it the Rushmore of boat racing," Villwock said. "Myself, Chip Hanauer and Bill Muncey each brought something different to the sport."
Villwock collected his ninth Gold Cup trophy (fourth consecutive) and in the process passed Muncey, who captured eight Gold Cups. To understand the company Villwock, 57, has surpassed you have to compare their records. Muncey had 62 career wins and Hanauer had 61 race victories. Dean Chenoweth is fourth with 25 race victories. When asked whether he was the best of the group, Villwock replied, "I think we would have a hell of a race." Getting the victory on the Detroit River was anything but easy for Villwock and his Spirit of Qatar team. Villwock survived a violent collision at the season opener last week in Indiana and spent some long nights with his teammates repairing the Air National Guard hydroplane. Once in Detroit, he had to borrow parts from fellow competitors and had just one turbine engine and a gear box left.
Villwock was focused going into the final and made sure no one was going to keep him from getting the record in Detroit. He jumped out to an early lead, averaging 138.8mph, and quickly putting some distance between his boat and second-place finisher Scott Liddycoat in Valken Sports boat. The rookie driver has just two races under his belt on the Air National Guard Series. He was excited to finish second in the race, which is one of the oldest in motorsports. "No doubt he's one of the best that's ever been," Liddycoat said. "To finish second to him, I'll take it."
Villwock earned his first career victory on Mission Bay in San Diego, Calif., in 1992. Since then, Villwock has earned nine national high points championship titles. Over the past 10 years, Villwock has won 145 heats of the 223 heats he has started. Bill Muncey's widow, Fran, was proud that Villwock broke her late husband's record. She helped the Seattle area resident get hired as the crew chief for the Circus Circus boat in the 1980s. Bill Muncey died in a racing accident in Acapulco, Mexico. "Bill would have been very proud of him," said Fran, who lives in the San Diego area. "He's so dedicated to the sport and has paid his dues." Villwock says he'll take some time to reflect on his status atop  the sport—at least record wise, as he heads to the Pacific Northwest in his luxury RV. He was asked what Muncey would think about the sport today, and said, "He would really appreciate the sport and where it's come and how competitive it is."
Sunday marked the 102nd running of the APBA Gold Cup, the oldest trophy in all of motorsports. Hydroplane races have taken place on the Detroit River since 1916.
Top 5 Final Results for the Air
National Guard Hydroplane Series in Detroit
Position, driver, boat, speed
1. Dave Villwock, Spirit of Qatar, 138.807 mph
2. Scott Liddycoat, Valken Sports, 131.360 mph
3. Jeff Bernard, Graham Trucking, 129.239 mph
4. J Michael Kelly, Degree Men, NA
5. Cal Phipps, Miss Red Dot, NA
Preliminary Heat Results for Sunday
at Air National Guard Series in Detroit
Heat 3A: 1. Cal Phipps, 143.264 mph, 2. J. Michael Kelly, 3. Scott Liddycoat.
Heat 3B: 1. Dave Villwock, 144.041 mph, 2. Jeff Bernard, 3. Greg Hopp.
Heat 4A: 1. Scott Liddycoat, 140.342 mph, 2. J. Michael Kelly, 3. Cal Phipps.
Heat 4B: 1. Dave Villwock, 138.937 mph, 2. Jeff Bernard, 3. Greg Hopp.