JAMIE NILSEN
Jamie began racing at the age of 12, and while racing has always been a passionate endeavor of his, Jamie prides himself on demonstrating a strong emphasis on teamwork, sportsmanship, and family values. In Outboard Hydroplane racing, Jamie has set 12 world speed records (currently still holds 6), won 15 national high point championships, won 3 national championship races and inducted into the APBA Hall of Champions twice.
Moving into Inboard Hydroplane racing, Jamie was the 2013 5-liter National Champion, won the 2016 San Diego Bayfair Grand Prix race, was the 2017 & 2018 Grand Prix Eastern Division Champion and the 2018 Grand Prix North American Champion.
He got his first ride in an Unlimited Hydroplane in Seattle in 2010 driving Billy Schumacher's U-37 "Miss Peters & May", with Scott Raney as Crew Chief.
In 2013, he qualified as an Unlimited driver aboard the U-21 Go Fast Turn Left Racing entry and in 2014 posted his first heat victory in Madison, IN. 
Nilsen is also a member of the Central Washington University Hall of Fame and holds the highest career batting average in school history (.399). He batted .365 as a freshman, .372 as a sophomore, .391 as a junior, and a school-record.468 as a senior. Over his career, Nilsen posted 61 doubles, 13 triples, 29 home runs and 183 RBI. A two-time GNAC Player of the Year and four-time All-GNAC first-team selection, Nilsen was also named a first-team NCAA Division II All-American in 2008 and earned honorable mention All-American honors in 2006. He signed professionally and played one year in the Kansas City Royals' minor league system.
Outboard Hydroplane Accomplishments:
Set 12 world speed records (currently hold 6)
15-time national high point champion
3-time national championship winner
2x APBA hall of champions inductee (2001,2002)
Inboard Hydroplane Accomplishments:
2013 5 liter national champion (co-driver)
2014 Set current 1.25 Grand Prix world record
2014 Qualified as unlimited hydroplane driver
2014 Unlimited hydroplane heat win
2016 San Diego Bayfair Grand Prix race win
2017 & 2018 Grand Prix Eastern Division Champion
2018 Grand Prix North American Champion
DRIVER STATS
ALL H1 UNLIMITED RESULTS
HULLS DRIVEN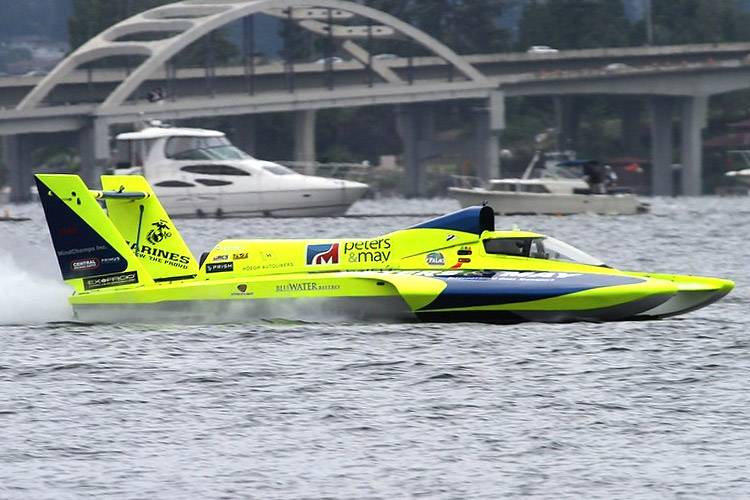 2000-100
2010 Oryx Cup UIM World Championship TESTING U-37 Peters & May (2)
2010 Albert Lee Cup TESTING U-37 Peters & May (2)
2010 Lamb Weston Columbia Cup TESTING U-37 Peters & May (2)
HULL# 2000-100 | 2010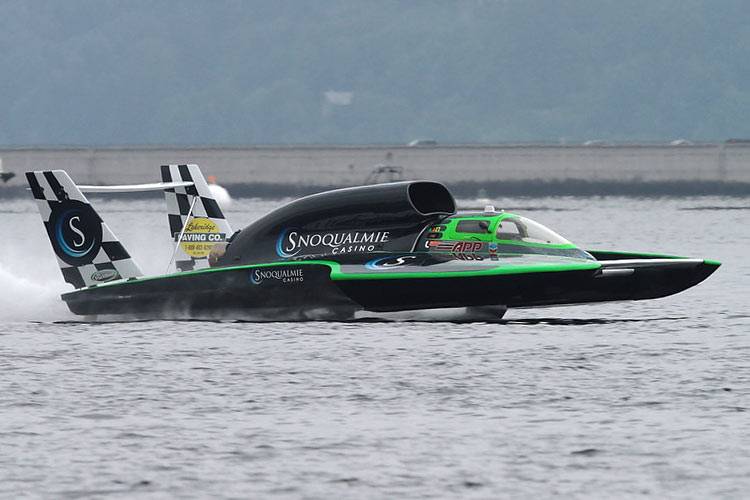 1996-100
Seattle, WA 2013 Albert Lee Cup 7th U-48 Snoqualmie Casino (2)
HULL# 1996-100 | 2013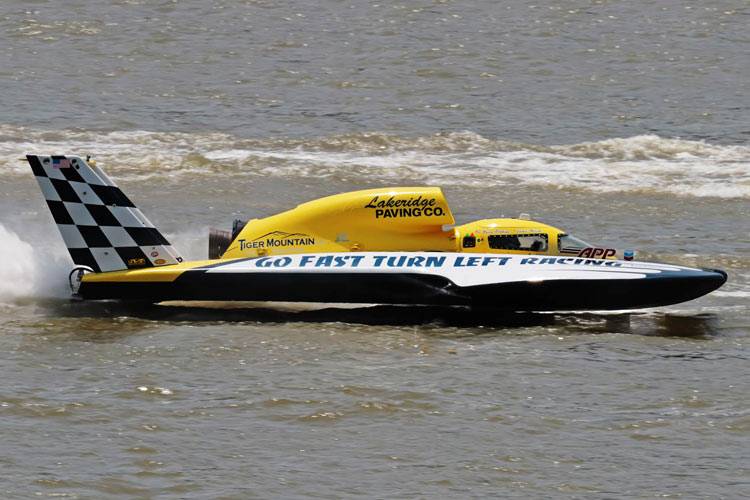 2007-21
2014 HAPO Columbia Cup 6th U-21 Lakeridge Paving
2014 Indiana Governor's Cup 5th U-21 Go Fast Turn Left Racing (1)
HULL# 2007-21 | 2014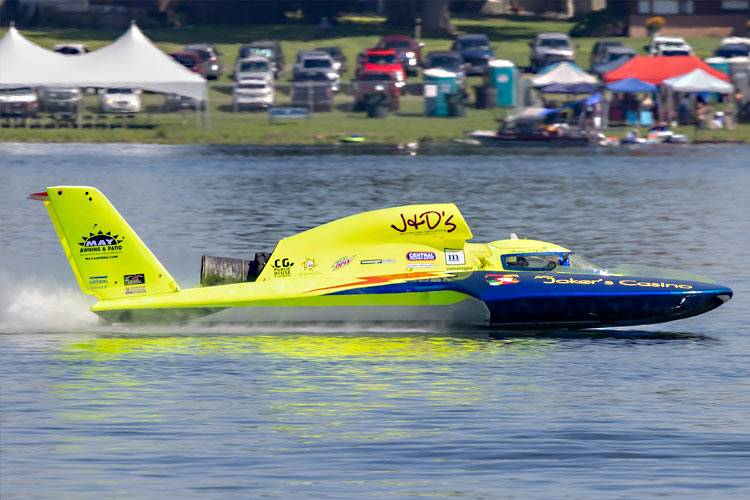 1994-01
2022 HomeStreet Bank Bayfair 4th U-11 Legend Yacht Transport
2022 HomeStreet Bank Bayfair Showdown 4th U-11 Legend Yacht Transport
2022 HomeStreet Bank Cup 4th U-11 Miss Old Cannery Furniture Warehouse
2022 HomeStreet Bank Cup Showdown 5th U-11 Miss Old Cannery Furniture Warehouse
2022 HAPO Columbia Cup 3rd U-11 Miss Joker's Casino
2022 Madison Regatta 3rd U-11 Miss Colleen
2022 Madison Regatta Showdown 5th U-11 Miss Colleen
2022 APBA Gold Cup 3rd U-11 Miss Colleen
2022 Pre-Season Test (VAN) TEST U-11 J & D's
2021 HomeStreet Bank Bayfair 5th U-11 J & D's
2021 HAPO Columbia Cup 4th U-11 J & D's
2021 Madison Regatta APBA Gold Cup 4th U-11 J & D's
2021 Guntersville Lake Hydrofest 5th U-11 J & D's
2021 Pre-Season Testing TEST U-11 J & D's
HULL# 1994-01 | 2021-2022
2009-25
2023 Columbia Cup DNF U-11 Legend Yacht Transport
2023 Madison Regatta 2nd U-11 Legend Yacht Transport
2023 Guntersville Hydrofest 3rd U-11 Legend Yacht Transport
2023 Preseason Testing TEST U-11 Legend Yacht Transport
2019 HomeStreet Bank Bayfair 6th U-11 J & D's/Reliable Diamond Tools
2019 HomeStreet Bank Cup 3rd U-11 J & D's/Reliable Diamond Tools
2019 HAPO Columbia Cup 10th U-11 J & D's/Reliable Diamond Tools
HULL# 2009-25 | 2019, 2023