COREY PEABODY
Corey Peabody is once again behind the wheel of the U-9 Strong Racing Unlimited in 2023. An elementary school classmate of J. Michael Kelly, Peabody has been racing outboard hydroplanes alongside Kelly since 1998.
Corey became a qualified H1 Unlimited hydroplane driver in 2016 after spending three years as a crew member for J. Michael Kelly. He spent the 2019 season driving the U-98 Graham Trucking American Dream, finishing in a very respectable 5th place.
Peabody joined Strong Racing in 2021 and picked up his first career Unlimited victory at the 2021 HAPO Columbia Cup, in the hometown of owners Darrell & Vanessa Strong. In a thrilling victory at the 2022 Guntersville Hydrofest, Peabody won the most prestigious trophy in boat racing  – the APBA Gold Cup – a first for himself and for Strong Racing.
As part of a team reorganization in late 2022, Peabody has also assumed additional responsibilities in his new role as Team General Manager.
Began racing outboard hydroplanes in 1998 alongside grade school classmate (and now Strong Racing teammate) J. Michael Kelly.
First qualified as an H1 Unlimited driver in 2016, after spending 3 years as an H1 Unlimited crew member for J. Michael Kelly.
His first race as a driver was the 2016 APBA Gold Cup in Detroit, Mich., driving the U-57, Spirit of Detroit for Ted Porter.  (7th place finish)
Claimed first ever H1 Unlimited victory at the 2021 HAPO Columbia Cup
Won the 2022 APBA Gold Cup in the Guntersville Lake Hydrofest
Finished on the podium at every race during the 2021 H1 Unlimited Season.  He was the only driver to do so.
Drove the U-98 Graham Trucking, American Dream, hydroplane for Rob Graham in 2019.  He finished 5th Place in Driver National High Points
Married to wife, Stacey, and has 3 children: daughters Ryley (18), and Leighton (11), and son Rayce (9).
HULLS DRIVEN
1997-12
2016 Albert Lee Appliance Seafair Cup TEST U-7 Graham Trucking II (2)
2016 HAPO Columbia Cup TEST U-5 Graham Trucking (5)
HULL# 1997-12 | 2016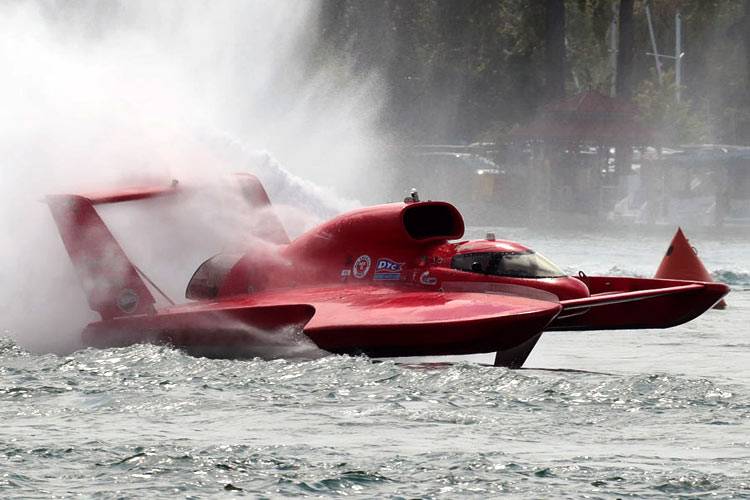 1990-10
2016 UAW/GM Hydrofest APBA Gold Cup 7th U-57 Spirit of Detroit (2)
HULL# 1990-10 | 2016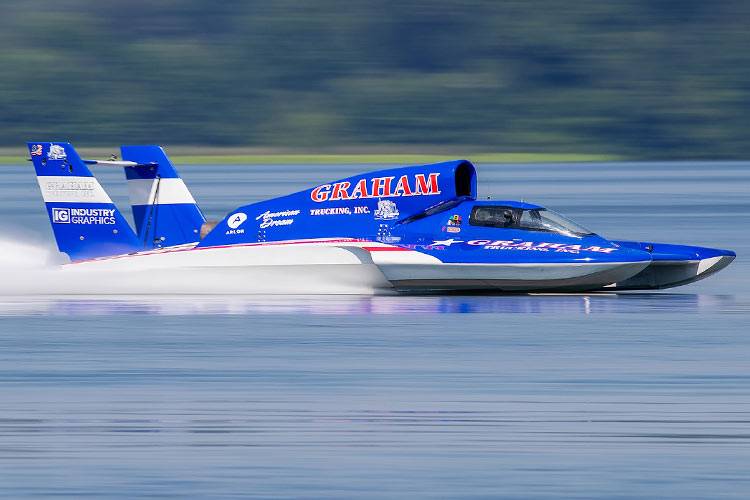 1998-99
2019 HomeStreet Bank Bayfair 5th U-98 Graham Trucking American Dream
2019 HomeStreet Bank Cup 6th U-98 Graham Trucking American Dream
2019 HAPO Columbia Cup 7th U-98 Graham Trucking American Dream
2019 Madison Regatta APBA Gold Cup 6th U-98 Graham Trucking American Dream
2019 Guntersville Lake Hydrofest 5th U-98 Graham Trucking American Dream
2019 Pre-Season Testing TEST U-98 Graham Trucking American Dream
HULL# 1998-99 | 2019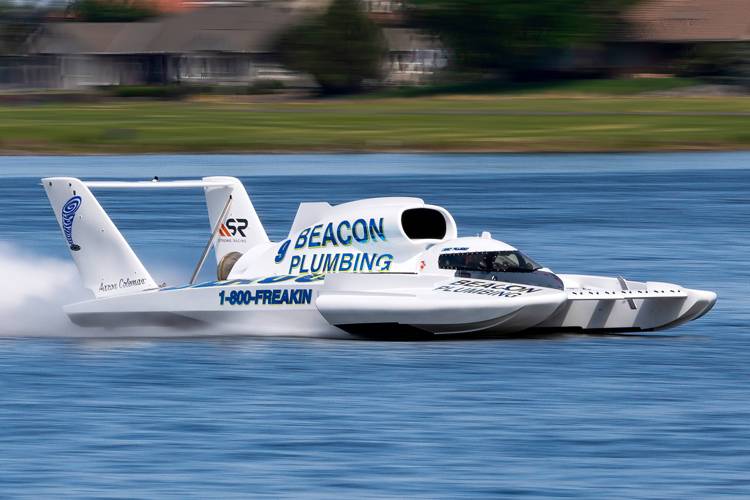 1992-102.5
2023 Columbia Cup 1st U-9 Beacon Plumbing
2023 Madison Regatta 5th U-9 Beacon Plumbing
2023 Guntersville Hydrofest 1st U-9 Beacon Plumbing
2023 Preseason Testing TEST U-9 Beacon Plumbing
2022 Madison Regatta 5th U-9 LYNX Healthcare
2022 Madison Regatta Showdown 1st U-9 LYNX Healthcare
2022 APBA Gold Cup 1st U-9 LYNX Healthcare
2022 Pre-Season Test (TC) TEST U-11 Pinnacle Peak Consulting
2021 HomeStreet Bank Bayfair 3rd U-9 Pinnacle Peak Consulting
2021 HAPO Columbia Cup 1st U-9 Pinnacle Peak Consulting
2021 Madison Regatta APBA Gold Cup 3rd U-9 Pinnacle Peak Consulting
2021 Guntersville Lake Hydrofest 2nd U-9 Pinnacle Peak Consulting
2021 Pre-Season Testing TEST U-9 Pinnacle Peak Consulting
HULL# 1992-102.5 | 2021-2023