DUSTIN ECHOLS
Dustin will pilot the U-40 for the Bucket List Racing team in 2023, after a hiatus during the 2022 season to assist his daughter, Findley, with her racing career.  Dustin qualified as an Unlimited driver in 2017 piloting Bucket List Racing's U-440,  the smallest boat in the field with the least powerful engine, and was named Rookie of the Year. 
Echols and his team appeared at every points race held during the 2017 campaign and made it to the final heat twice.  The team ended the season with a sixth-place finish in the final national standings. 
Dustin had extensive experience in limited hydroplane racing before his debut in the Unlimiteds. 
Began racing outboard hydroplanes at 10 years of age
Rookie of the Year at Seattle Drag & Ski in 2004
Western Inboard Divisional champion in 2004, 2005 and 2006
National 2.5 Mod champion in 2005 and 2006
World 2.5 Mod champion in 2005 and 2006
Set 2.5 Mod kilometer straightaway record at 137.279 which still stands today
National champion of N.A.C.C.S. in 2008 and 2009
Raced Grand Prix from 2010 through 2016, setting a record in 2010 at 116.129 mph
H1 Unlimited Rookie of the Year in 2017
Dustin's hydroplane is the former Go Fast Turn Left U-21, which Bucket List Racing acquired in February 2020.
A diesel and heavy-equipment mechanic, when Echols is not driving a race boat or watching his daughter race he is operating his business, Eastside Truck Repair.  A graduate of Cedarcrest HS in Duval, WA, Echols lives in Monroe with his wife Rena and daughter Findley.  He holds a degree in Diesel Mechanics.
Dustin has always admired the H1 Unlimited hydroplane class as the pinnacle of power boat racing and made driving an H1 Unlimited hydroplane an item on his bucket list – an item that is now a dream come true, driving one of the "big boats" in competition for the first time at the 2022 San Diego Bayfair race.
HULLS DRIVEN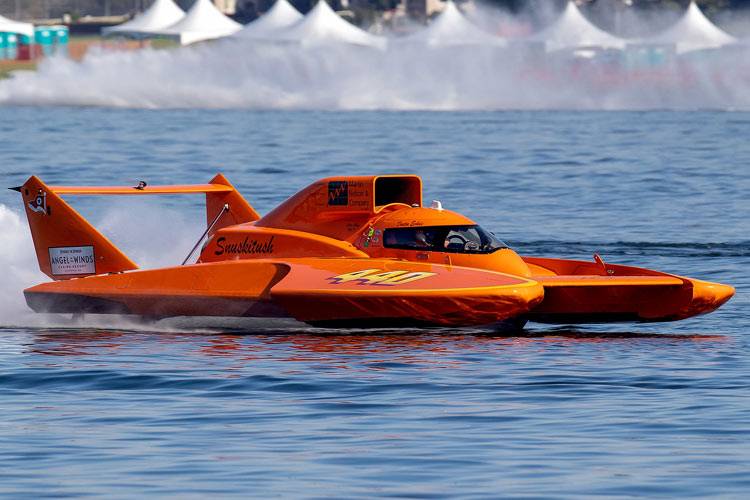 2012-18
2021 HAPO Columbia Cup 8th U-440 Snuskitush Enterprises
2021 Guntersville Lake Hydrofest 8th U-440 Snuskitush Enterprises
2021 Pre-Season Testing TEST U-440 Snuskitush Enterprises
2019 HAPO Columbia Cup 9th U-440 Bucket List Racing
2019 Madison Regatta APBA Gold Cup 7th U-440 Bucket List Racing
2019 Guntersville Lake Hydrofest 4th U-440 Bucket List Racing
2019 Pre-Season Testing TEST U-440 Snuskitush Enterprises
2018 HomeStreet Bank Bayfair 2nd U-440 Bucket List Racing
2018 Detroit Hydrofest APBA Gold Cup 4th U-440 Bucket List Racing
2018 Albert Lee Appliance Cup 8th U-440 Bucket List Racing
2018 HAPO Columbia Cup 6th U-440 Bucket List Racing
2018 Midwest Tube Mills Madison Regatta 4th U-440 Bucket List Racing
2018 Guntersville Lake Hydrofest W/D U-440 Bucket List Racing
2018 Pre-Season Testing TEST U-440 Snuskitush Enterprises
2017 HomeStreet Bank Bayfair 5th U-440 Snuskitush Enterprises
2017 APBA Gold Cup 6th U-440 Snuskitush Enterprises
2017 President's Cup 5th U-440 Snuskitush Enterprises
2017 Albert Lee Appliance Seafair Cup 8th U-440 Snuskitush Enterprises
2017 HAPO Columbia Cup DNF U-440 Snuskitush Enterprises
2017 Pre-Season Testing TEST U-440 Snuskitush Enterprises
2016 HAPO Columbia Cup 10th U-18 Snuskitush Enterprises
HULL# 2012-18 | 2016-2021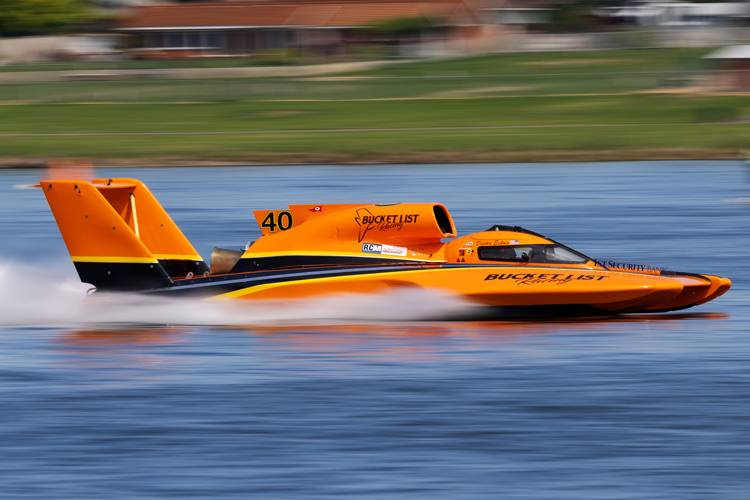 2007-21
2023 Columbia Cup 2nd U-40 Flav-R-Pac
2023 Madison Regatta 3rd U-40 Bucket List Racing
2023 Guntersville Hydrofest 6th U-40 Bucket List Racing
2023 Preseason Testing TEST U-40 Bucket List Racing
2022 HomeStreet Bank Bayfair 5th U-40 Miss Beacon Plumbing
2022 HomeStreet Bank Bayfair Showdown 5th U-40 Miss Beacon Plumbing
HULL# 2007-21 | 2022-2023