HydroSim is an amazing (and free) Unlimited hydroplane racing simulator developed by Scott Przybylski from San Diego, CA that allows anyone to see what it takes to (virtually) drive one of our 3000 horsepower Unlimiteds from the safety of your computer desk!
HydroSim allows you to use your mouse, keyboard, wheel and pedal or other custom controls to drive your hydro, and will even support VR for an immersive experience!
Begin by styling your hydro either as a real or fantasy livery – it's your boat, so paint it how you like it! Once you have the look, you can experiment with setting up your own boat or download some pre-made setups to try.
Once you are on the water and up to speed, you'll get a taste for what our drivers do in real life – keep the throttle planted while flying the boat with the canard – it's definitely not as easy as it looks! 
Once you get the hang of driving your Unlimited, you can tune it for acceleration, speed and handling just like the real thing, with these parameters able to be changed:
With all of the adjustments, the boat can be set up for different courses, different lanes, even different competitors and through the process of changing your setups, you can get a feel for what the changes do on the real boats.
All of our current circuits are modeled in HydroSim, as well as some historic courses, and if you join the SNHL (below), you can even participate in a season-long chase for the Championship against some very tough competition that includes current and former outboard, inboard and even Unlimited drivers. 
Learn more about HydroSim and download the free software at the HydroSim homepage.
SNHL (SATURDAY NIGHT HYDRO LEAGUE)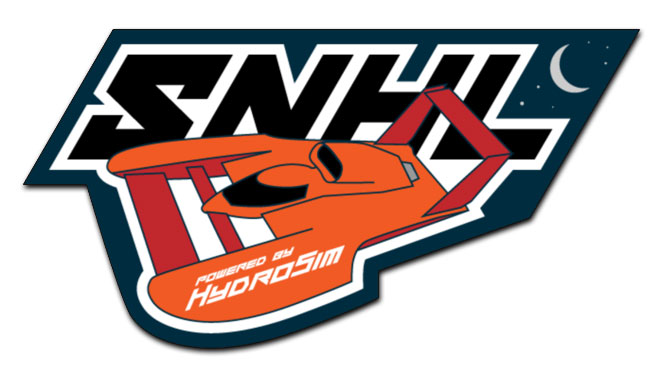 The SNHL is an online league that is open to join and allows you to compete in online races with others from around the country and around the globe. It counts as participants many of the drivers, crew members and other staff from the H1 Unlimited series itself and drivers from at least 4 continents. 
Imagine yourself racing against 7-time H1 Champion Jimmy Shane or trying to set up your hydro better than a current H1 Crew Chief like Taylor Evans. In the SNHL, you can do just that!
You can also design your hydroplane any way you like – whether to recreate your favorite historic hydro and use an Allison, Griffon or Merlin 12-cylinder fighter engine or come up with a completely new fantasy design for your T-55 turbine-powered monster – it's your hydroplane!
The SNHL season runs over a dozen races to decide a champion and has two "tiers" – Division 2 for those with less experience, and Division 1, where the best of the best duke it out for the top prize.
You can learn more about the SNHL on their Facebook page.
To get an idea of how keen the competition has become and how realistic the game is, check out the highlights from Season 4 of the SNHL:
SNHL LIVERIES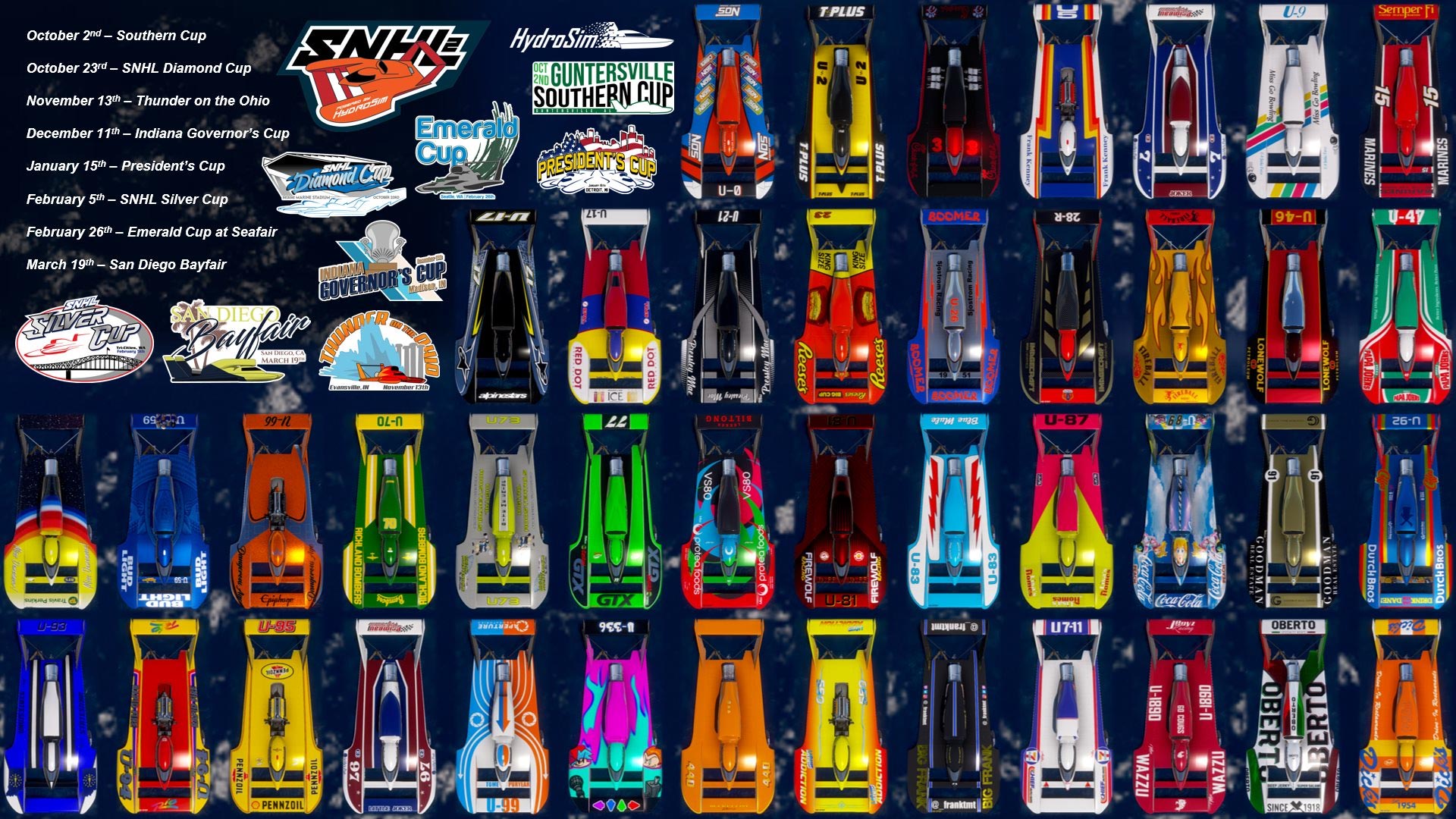 SNHL 2023 MEDIA GUIDE
H1 Unlimited does not endorse any product, website or series. Information is presented for entertainment purposes only.