PRE-SEASON TEST
PRE-SEASON TEST
JUNE 2, 2023
On June 2, 2023, eight H1 Unlimited teams gathered on the banks of the Columbia River for a day long test session designed to gather valuable data ahead of the season-opener in Guntersville on June 24.
The eight teams attending were:
U-1 – Miss HomeStreet, Dylan Runne
U-8 – Beacon Electric, J. Michael Kelly
U-9 – Beacon Plumbing, Corey Peabody
U-11 – Legend Yacht Transport, Jamie Nilsen
U-21 – Lakeridge Paving, Gunnar O'Farrell
U-40 – Miss Beacon Plumbing, Dustin Echols
U-91 – Miss Goodman Real Estate, Andrew Tate
U-440 – Boitano Homes, Brent Hall
During the course of the day, a total of 109 laps were run by all teams and the session ended with less than 8 MPH covering the entire field, four teams clocking laps over 160 MPH and the top five boats separated by less than 4 MPH! This puts our 2023 field squarely at the top of the most competitive fields in the history of Unlimited Hydroplane racing, and guarantees a very exciting 2023 season to come!
Full practice results: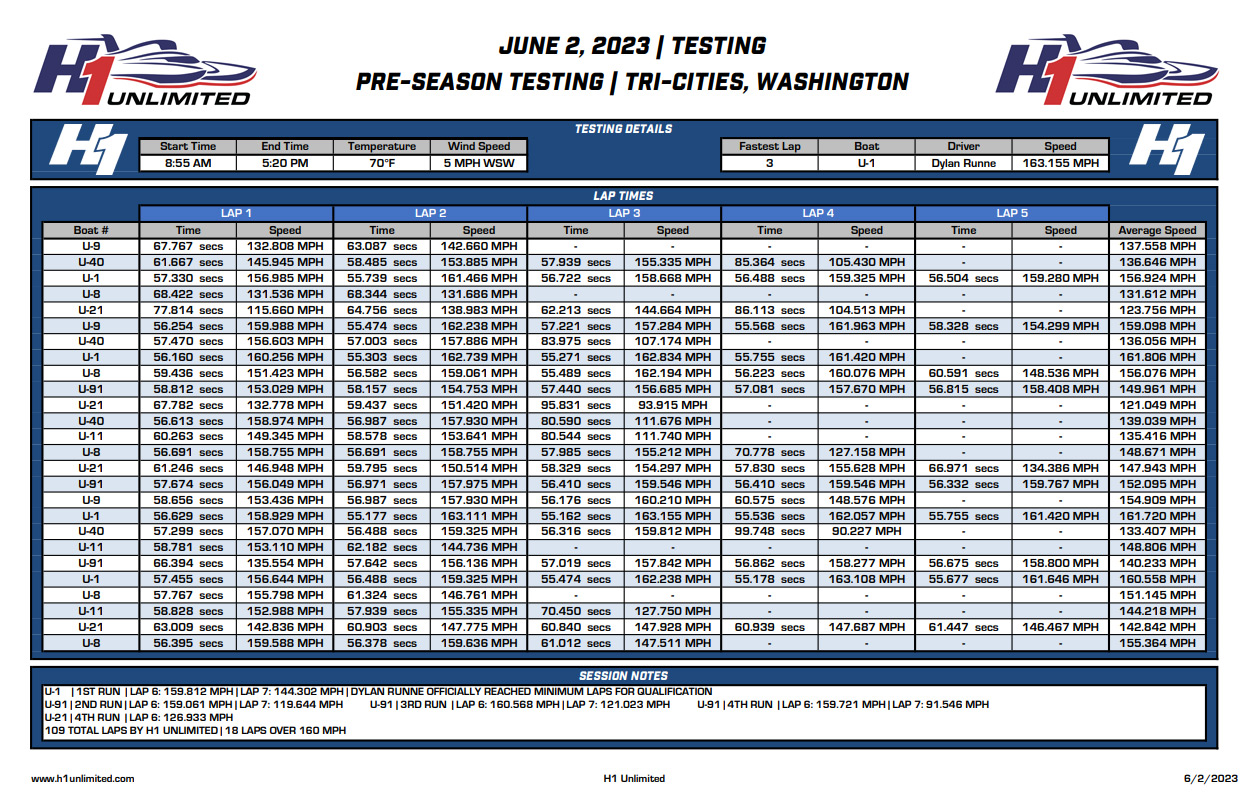 VIDEO
VIDEO