U-37 Schumacher Racing

Driver Profile:

Dave Villwock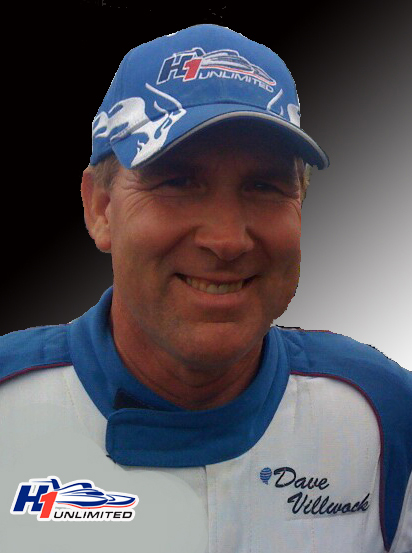 Dave Villwock joined Schumacher Racing during the 2013 season as a consultant and became the team manager.  This followed a driving career that produced 67 wins, the most by any driver in the history of the sport, including 10 National Championships and 10 Gold Cup victories.
In the summer of 2014, Villwock returned to the driver's seat as pilot of the 37 Miss Beacon Plumbing.
A boat racer since age 16, Dave accepted his first Unlimited Class assignment in 1989 as crew chief for Bill Bennett's MISS CIRCUS CIRCUS. Chip Hanauer was its driver. In 1990, Chip and Dave emerged as National High Point Champions with six wins in eleven races.
Following years of success in the flat-bottom inboard category, Villwock was High Point Champion in the 6-Litre Hydroplane Class in 1988 with Jerry Yoder's SUNSET CHEVROLET SPECIAL and set a 6-Litre heat record on a 1.25-mile course at 104.320 miles per hour.
At San Diego in 1992, Villwock made his Unlimited driving debut aboard an experimental tandem-wing boat, COORS DRY, owned by Ron Jones, Jr. Dave scored an upset victory and became the first driver since Howie Benns in 1974 to win his first-ever Unlimited race.
Over the years, Villwock has driven some of the sport's greatest boats. At the very first Unlimited race in which he ever competed, Dave steered the underrated COORS DRY to victory on San Diego's Mission Bay in 1992.
Driving Fred Leland's  PICO AMERICAN DREAM from 1994 to 1996, he claimed first-place in eight races, including one Gold Cup and the National Championship.
As pilot of Bernie Little's legendary MISS BUDWEISER from 1997 to 2004, he won 37 races, four Gold Cups and six  National Championships.  
And with SPIRIT OF QATAR (formerly ELLSTROM E-LAM PLUS) from2005 to 2012, he won 23 races, five Gold Cups, and two National Championships.
In 2011, Dave was National High Point Driver and triumphed in the APBA Gold Cup at Detroit, the Lamb-Weston Columbia Cup at the Tri-Cities (Washington), and the Bill Muncey Cup at San Diego.
In 2012, Villwock added wins in the season opener at Madison, Indiana and the APBA Gold Cup in Detroit, the tenth time his name was added to the historic trophy.
Team Profile:

Schumacher Racing

Schumacher Racing was formed in 2006 by two-time Gold Cup trophy winner and three-time National Champion former driver, Billy Schumacher and his wife Jane after they purchased the race team assets of Bill Wurster's U-8 Racing. Based in the Seattle neighborhood of Magnolia, the team has four victories. Three in 2006 with Jean Theoret driving, including the Gold Cup Trophy and World Championship Trophy. The teams forth victory came back in 2008, again with Theoret driving. Schumacher Racing's past drivers include: Jean Theoret (2006-2009), J.W. Myers (2009-2010), Jon Zimmerman (2010), and J. Michael Kelly (2011-).
Owner:

Jane & Billy Schumacher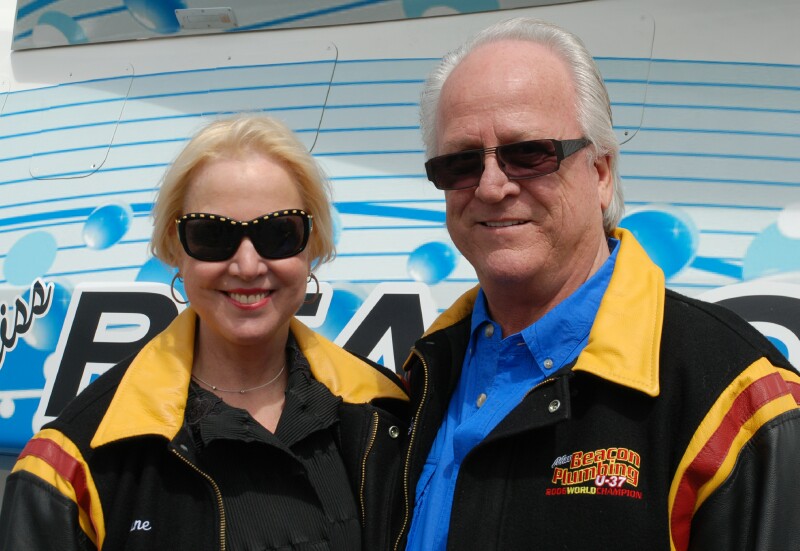 A boat racer since the age of 9, William F. Schumacher III–better known as Billy–is rightly regarded as one of racing's most respected champions, having achieved success in everything from JU Outboards to Unlimited hydroplanes.
 
As a driver, Billy is perhaps best remembered for his back-to-back season championships with Ole Bardahl's MISS BARDAHL in 1967 and 1968. 
Billy also won  the High Point Driver Championship in 1967 and 1968 with MISS BARDAHL and in 1975 with WEISFIELD'S.
Schumacher retired from competition in 1976. At the time of his retirement, Billy was second only to Bill Muncey in total wins in the Unlimited Class with seventeen.  
 Over the next thirty years, Schumacher concentrated on business interests. But he never strayed far from the Thunderboats. In association with the Hydroplane And Raceboat Museum of Seattle, Billy several times took the wheel of the restored 1958 MISS BARDAHL in vintage hydroplane exhibitions.
 After an absence of three decades, Schumacher returned to Unlimited hydroplane competition in 2006 as the new owner (with wife Jane) of Bill Wurster's racing team.
Behind The Roostertail
Boat Name:

Miss Beacon Plumbing

Owner:

Jane & Billy Schumacher

Founded:

2005

Home Port:

Seattle, WA

Driver:

Dave Villwock

Driver Rookie Year:

2004

Boat Colors:

Orange

Primary Sponsor:

Beacon Plumbing

Builder:

Ron Jones, Jr./Schumacher Racing

Designer:

Ron Jones, Jr.

Engine Builder:

Whispering Turbines

Crew Chief:

Bob Catipovic

Crew:

Darryl Monette
Jeff Kelly
Jerry Bowers
Bill Moore 
Greg Jones
Doug Clapper
Rachel Catipovic
Dee Moore

Team Manager:

Dave Villwock

Hull Built:

2011

Engine:

Lycoming T-55/L-7 Turbine

2014 Boat Points:

375

2014 Driver Points:

375

2014 Season Finish:

12th

Victories:

(1) 2006 – Detroit, MI (APBA Gold Cup Cup); driver-Jean Theoret
(2) 2006 – Seattle, WA (Chevrolet Cup); driver-Jean Theoret
(3) 2006 – San Diego, CA (Bill Muncey Cup/UIM World Championship); driver-Jean Theoret
(4) 2008 – Evansville, In (Freedom Festival) driver – Jean Theoret