H1 Fleet Heads Home From Qatar

The H1 fleet has set sail from Qatar aboard two ships making their way out of the Arabian Gulf for the start of the trip home.
Three boats – 11 Peters & May, 12 Miss DiJulio and 100 Leland Unlimited are aboard the Maersk Detroit Bound for Charlotte where their tracks await them. These boats use Peters & May's new rack system for the Oryx Cup and the trucks did not make the trip. They should reach Charlotte in mid-January.
The rest of the fleet is aboard the Liberty Promise, a Roll on-roll off vessel and will arrive in Jacksonville in early February along with the team transporters.
The Liberty Promise made a stop in Dubai and will take on cargo in Korea  before turning back toward the Atlantic and the trip home.

Once again – Peter Butler has produced outstanding coverage of the Oryx cup UIM World Championship for airing throughout Europe and the Middle East.
H1 chairman Steve David commented, "Once again we want to thank Sheikh Hassan for his untiring commitment to the advancement of H1. This video was produced by Peter Butler at the request of Sheikh Hassan. Peter and his production company are known throughout Europe, Asia and the mid east as class leaders in TV, digital and social media video engagement.
For six consecutive years, and well into the future, our relationship with Sheikh Hassan and QMSF continues to flourish.  A Huge thank you to Sheikh Hassan for your passion, and commitment to the advancement of not only H1, but powerboating of every sort."
Watch the program by clicking HERE.
Tri-Cities Will Host 2015 APBA Gold Cup

H1 Unlimited Chairman Steve David and officials of the Tri-City Water Follies have announced that the Tri-City group will host the 2015 APBA Gold Cup July 24-26.
The HAPO Gold Cup will mark the 50th anniversary of Unlimited Hydroplane Racing on the Columbia River between Richland, Kennewick and Pasco, Washington under the direction of the Tri-City  Water Follies.
Past Water Follies President and current Vice President of H1 Unlimited Mike Denslow said, "Kathy Powell (Event Director) and I have been lobbying for years and it's finally happened!"
In making the announcement on behalf of H1, David said, "We are very excited to be able to award the 2015 Gold Cup to the very deserving race committee and community in the Tri-Cities and look forward to seeing the competition for one of the most prestigious trophies in all of motorsports take place in one of our outstanding long term venues and well respected by all of our race sites."
David added, "When we talked to all of our race sites, they agreed unanimously that the 50th anniversary of the Tri-City race and the long standing support by the committee, volunteers and community made the Tri-City area and the Water Follies committee very deserving of the opportunity to host the 2015 Gold Cup."
Current Tri-City Water Follies President Ron Hue said, "The entire Water Follies organization could not be more excited to host the 2015 HAPO Gold Cup.  We would like to thank everyone who had a hand in getting the oldest motorsports trophy in the world, back to the Tri-Cities."
Sponsor of the HAPO Gold Cup will be HAPO Community Credit Union whose president/CEO David Schulz said, "What an honor for us at HAPO to be a part of this milestone! That really adds to our excitement  for this 50th celebration."
HAPO was formed by a group of workers at the Hanford nuclear site in 1953 to provide a place to save and borrow money. Today, HAPO Community Credit Union currently has over 100,000 members with over $1 billion dollars in assets and 13 locations in Southeastern Washington and one location in Hermiston, Oregon. HAPO is an acronym for Hanford Atomic Products Operations.
The Gold Cup was last held in the Tri-Cities in 1984 and has been held exclusively in Detroit since 1990.
The H1 Unlimited racing season will open in Madison, Indiana July 3-5 with the annual running of the Madison Regatta/Indiana Governor's Cup.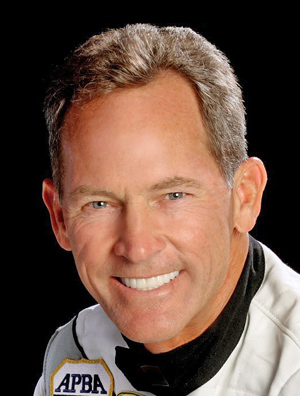 Friends,
This past week and our challenges with the Detroit race have further solidified my resolve and the unquestionable commitment of our fans and stakeholders.
I can't name everyone who has called, e mailed or sent texts offering their assistance, yet let me highlight a few of them who won't give up on Unlimited Hydroplane racing on the Detroit River in 2015:
Fred Carr (and his wife Mary), outgoing Commodore of the DYC, who invited me to meet the DYC Board on December 17 at their yacht club on the famed DYC turn.
Mark Wheeler, a professor at Western Michigan and current APBA President
Dick Huvaere, (and his wife Stephanie) Chairman of Dick Huvaere's RICHMOND Chrysler Jeep
Bruce Madej, retired Sports information officer for Michigan
Brad Haskin
Ted Porter, reigning world champion team owner
Charles Grooms, team manager for the Oberto
Mike Wertheimer
Ric Grenier
 Jose Mendana, Jr F-1 organizer
Scott Pierce with GPW, a class we'll be integrating into the Unlimited races whenever and wherever possible
Paul Reinhardt
Dennis and Terry Collins
Dave Mabry
Larry Oberto
Scott Allen (and his wife Patty) former Commodore of the DYC
Tom Yaschen
My trusted legal advisor, Doug Bernstein with Plunkett & Cooney
And I'd be remiss not to mention Bill Rands, the financial Godfather of DRRA for many years. Bill and I continue to maintain an open and civil dialogue seeking common ground and a resolution that will serve all parties.
Next week, in concert with fellow stakeholders, I hope to be announcing a couple of exciting additions to the 2015 calendar including the location of the 2015 APBA Gold Cup.
Tighten those seat belts, it's just beginningJ
Steve David
By Fred Farley  -  H1 Unlimited Historian
Former MISS MADISON driver Jon Peddie passed away on November 25, 2014 at the University of Louisville Hospital. He was 71.
Jon was a larger than life figure who owned and oprerated Peddie's Body Shop in his hometown of Madison, Indiana, for many years.
He raced Unlimited hydroplanes from 1977 to 1983. He drove two different MISS MADSISON hulls during 1977-78 and started chauffeuring Bill Cantrell and Graham Heath's MY GYPSY in 1979.
All three of the boats that Peddie drove in competition had pretty much seen their better days by the time Jon got to drive them. (Both of the MISS MADISON hulls were five years old and MY GYPSY was thirteen years old.) He nevertheless posted some pretty high finishes during his career, which is a testament to Peddie's skill as a driver.
During the late 1970s and early '80s, most of the major teams were changing over to cabover or forward-cockpit hulls. Jon's boats featured the old-style rear-cockpit/forward engine arrangement. The bigger budget camps used Rolls-Royce Merlin or Lycoming turbine power. Peddie used an Allison.
When signed to pilot MISS MADISON, the veteran auto racer had never piloted a hydroplane in his life. So before the first race of the 1977 season, Jon test drove Denny Jackson's RIDE-ON, a 280 Cubic Inch Class hydro, on the Ohio River. By all accounts, Peddie took to driving a boat the way a duck takes to water.
Jon, the first Madisonian ever to pilot the community-owned MISS M, went on to win Rookie-of-the-Year honors in the Unlimited Class. Peddie piloted "The Hurryin' Hoosier" to fourth-place in a field of twenty boats in 1977 National High Points. He finished third overall at San Diego, CA, and fourth in six different races: Miami, FL; Detroit, MI; Madison, IN; Owensboro, KY; Dayton, OH; and the Tri-Cities, WA.
His best finish of 1978–and the best finish of his career–was a second-place in the APBA Gold Cup at Owensboro with a victory in Heat Three.
For Jon's first few races with Cantrell and Heath, the venerable MY GYPSY was officially renamed the MISS BUDWEISER. That's because BUD owner Bernie Little's new Rolls-Royce Griffon-powered "Beer Wagon" wasn't ready to start the 1979 season. In order to satisfy his contractual obligation to Anheuser-Busch, Little leased the MY GYPSY as a stand-in.
Peddie piloted the substitute MISS BUDWEISER to fifth-place at Miami and fifth at Evansville, IN.
Over the next few years, Jon drove the MY GYPSY under various names, including MISS KENTUCKIANA PAVING (sponsored by Madisonian Jim Sedam), LOUIE'S ON THE LAKE, and DOBSON THE MOVER. He finished third at Detroit in 1979 and '80, at El Dorado, KS, in 1980, and at Madison in 1982. Peddie took fourth at Madison in 1980, at Detroit in 1982, and at Houston, TX, in 1982.
The MY GYPSY years were special years for Jon because of his close personal friendship with his two mentors, Cantrell and Heath.
Jon Peddie's last race was the 1983 Detroit Thunderfest. Sponsored by DOBSON THE MOVER, MY GYPSY crashed in splinters during a test run. The boat was totaled but Peddie fortunately was not seriously injured.
Long retired from the hydroplane sport, Jon still had a soft spot in his heart for Unlimited racing and the people in it. When Bill Cantrell died in 1996, Peddie did not forget his old friend. Jon helped to erect a memorial plaque in the Madison pit area in Cantrell's honor.
Changes In Store For Detroit

After returning from an exciting UIM World Championship in Doha, Qatar, the energy here at H1 continues unabated. We're pleased to tell you that we're going to be ramping up things on the US series for 2015. That begins with a change in the organization of the Detroit race.
The DRRA has announced that they will not be hosting the Detroit APBA Gold Cup for Unlimited Hydroplanes in 2015.  As a result H1, along with a dynamic group of Detroit area business people will be conducting an Unlimited race on the Detroit River on or about our previous race dates.
We look forward to joining forces with all of the volunteers who have helped to make the Detroit race a legacy of 100 plus years
We wish DRRA well, as we've had a long and successful relationship.
Stay tuned as we update you in the coming weeks. For now, we're racing in Detroit and look forward to all of our friends and fans joining  in the new energy of H1. 
Steve David
H1 Chairman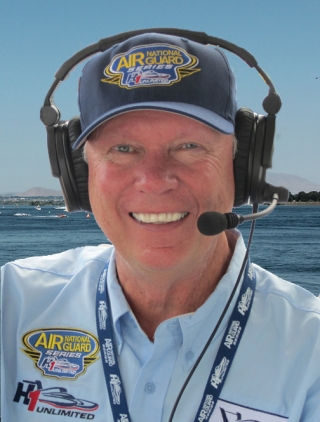 In a Tuesday, November 25 email to H1 owners, drivers and officials, H1 Director of PR and Communications Steve Montgomery said:
Before the season, I told a gathering at the Hydroplane Museum in Seattle that 2014 would be my farewell tour as far as my day to day role with H1.  Now its time to keep that promise and turn the website, press releases, social media, etc. over to younger, nimbler fingers.
I am proud of the progress we made in all of these areas since I came on board in 2009 and most of that could not have happened without Walt Ottenad's help as my IT guy – helping with the back end of the website and all things internet and video. Thank you Walt.  Hopefully the sport will come to realize your true value.
I did my first Seafair broadcast in 1974.  40 years of commissioners and chairmen from Don Jones to Steve David.  Won't begin to list the boyhood heroes and fascinating people I got to know along the way.  Just about every name in the modern history of he sport is on the list.
When we gather for a banquet or any event related to the sport, I realize most of my best friends in the world are in the room.  So Debbie and I will still be around.  We will be doing some projects for race teams and race sites and Steve David promised us life time pit passes.  We will hold him to that and see you at your races.
Our time table is to have a new person or persons up to speed by the end of January.  Until then, I will continue to help with anything you need.
 My goal as announcer and PR guy was always to make the sport look and sound as good and professional as possible.  I hope you feel I accomplished some of that.
 Thanks for everything and letting me be part of your incredible sport for so long.
H1 Chairman Steve David responded saying:
H-1 has been so fortunate for decades to have Steve Montgomery as our announcer, media manager, PR person, radio personality, sponsor hunter, and virtually every other task ever asked of him. After four decades of service, Steve has decided it's time to slow down a bit. You'll likely still that hear convincing voice, backed by incredible knowledge at the race sites Steve chooses.
From all of us at H-1, words cannot express our thanks for the level of dedication and service Steve has provided not only to H-1, but to our fans and stakeholders.
At our annual meeting we will be acknowledging Steve Montgomery for his outstanding service and hope that many of you will be present to witness this landmark of service and show him the appreciation that each of us feels.
Steve David
Congratulations! 6 Oberto Beef Jerky – Miss Madison
Congratulations to Jimmy Shane, Larry Hanson, Charlie Grooms, Bob Hughes and the entire Miss Madison organization on winning the 2014 H1 Series High Points championship!
From the Madison Courier -
J. Michael Kelly won the battle but it was Jimmy Shane who won the war, clinching his second – and the Oberto/Miss Madison's fifth – National High Points Championship Saturday in Doha, Qatar.
Shane, who steered the Graham Trucking to the title last year, made it two in a row when he posted a second and first place finish in preliminary head action. His wire-to-wire victory in Heat 4A of the Oryx Cup UIM World Championship clinched the team's fifth championship, third-most all-time behind the Miss Budweiser (24) and Miss Bardahl (6).
Shane was unable to cap a storybook day when he finished second to Kelly in the final heat. But a runner-up finish in the race could not wipe the smile from the 29-year-old Covington, Wash., resident's face.
"Our main goals coming in here was to keep the equipment together and win the national high point championship," Shane said. "If we would have won the world championship it would have been icing on the cake, but we are bringing the boat home in one piece and we have the national high point championship."
Shane appeared to be in a good position to win his third-straight World Championship. He steered the Oberto to lane one and was on the verge of controlling the race course when Kelly cut the corner in turn one and blitzed ahead of Shane to secure lane one.
It was a bold move and one that could have backfired on the Graham Trucking driver. But it was the only play he felt he could make.
"The move worked out," said Kelly. "The Oberto had a little bit more speed than we had and that move allowed us to come away with a huge win."
Shane, now in lane two, still led the field through the first turn and was out in front after one lap but he couldn't hold his position. Kelly used the shorter track and increasingly rough water to pull away for the win.
"I thought I had him. We went into the first turn, and I was about four lengths ahead," Shane said. "I was able to hold him off for about two laps. Once he got next to me on the inside; the water got so rough I couldn't hold him off and I just settled back."
"We were running pretty close," said Kelly. "There were times when we were only a few feet apart down the straightaway, but that is boat racing, and you can never give the other too much room. That's how you have to race."
The victory was the fourth of the season for Kelly and his fifth all-time. It was also the fifth win in as many races at Doha for owner Ted Porter, whose boats have dominated the Doha Bay track starting with Kelly's victory in 2009.
Jon Zimmerman, who was paired with either Kelly or Shane in every preliminary heat, finished third aboard the Team Red Dot while Cal Phipps in the Graham Trucking II was fourth. Tom Thompson placed fifth aboard the Peters & May, Mike Webster was sixth in the Performance Tool and Jean Theoret failed to finish the final aboard the Spirit of Qatar.
Kelly won all four of his preliminary heats and came within a runner-up spot in qualifying away from sweeping the weekend. Theoret, who was making his first Unlimited appearance since 2009, scored a preliminary heat win and was pulling away for a second victory when the steering shaft broke on his craft and he pulled the boat into the infield to avoid any further damage.
Phipps also scored a heat victory in Heat 3B.