Dr. Katie Wildman Is Oryx Cup Liaison
H1 Chairman Steve David has announced the appointment of Dr. Katie Wildman PhD, as the H-1 sport liaison to the 2014 Doha, Qatar Oryx Cup.
In making the appointment, David said, "Katie will serve as our H1 Ambassador for this years event. We've had the pleasure to meet and know Katie since the first Oryx Cup. For several years she was the Director of Housing for the Qatar Education center, which includes the campuses of Cornell Medical College, Texas A and M,  Carnegie Mellon, Georgetown and others. The respect she has earned from the Qataris, her co workers and students is immense.  Katie embodies integrity and we couldn't have a finer person to serve as liaison."
David added, "She is a native of Madison, Indiana and thus has an inherit passion for Unlimited Racing. During our years racing in Doha she's been the go to person for the right restaurants, gifts to bring back stateside, translator, cultural advisor,  tourism guide, health care, you name it, Katie was the go to person. Welcome aboard Dr. Wildman!"
Update On Schumacher Racing

Some of the questions fans have been asking about the future of Shumacher Racing's 37/21 will be answered today when the boat leaves Seattle for Jacksonville, Florida and an appointment with the Hoegh Delhi for the trip to the 2014 Oryx Cup UIM World Championship in Doha November 20-22.
Billy Schumacher says the boat will again wear the 21 number in Doha and will be driven by Dave Villwock, as the team races on while their appeal of a penalty issued at San Diego Bayfair is heard by an appeal board appointed by chairman Steve David.
Schumacher says, "We feel we have a good chance of having the penalty overturned, based on the H1 Unlimited rule book. In the mean time, we are proceeding with plans to race in Doha."
Schumacher is also quick to defend his choice of drivers in the wake of penalties against the team and driver in the last three races.
Schumacher says, "I support Dave 100%. For drivers to be talking about how they don't want to race against one of the greatest hydroplane drivers in the history of the sport is ridiculous. The other side of the story doesn't always get a lot of attention and that has been the case with Dave on the calls in Tri-Cities and Seattle."
Schumacher added, "Dave works on the boat every day.  It was out of balance and he fixed it.  He's great with fiberglass.  He's a great welder.  He can build anything – skid fins, propellers, you name it.  How many drivers can say that?  There are a lot of advantages to having Dave Villwock on our team and I can't believe the treatment he's getting."
As for the ownership of the team, the long rumored sale to Beacon Plumbing owner Bill Cahill still has not been completed and Schumacher expects to continue as owner at least through the Oryx Cup.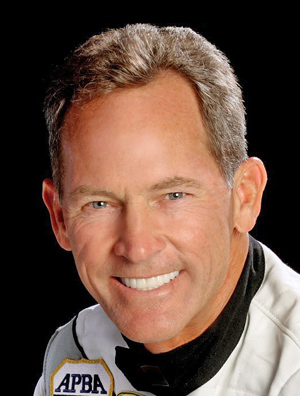 Dear Friends:
When I first came aboard as Chairman about 4 weeks ago, I promised you transparency and honesty in everything we do. As further proof of that commitment, I have included below the results of the Appeals Panel findings.
This was in regards to the technical violation issued at San Diego to Schumacher Racing U-37/21. Included below you'll find their determination.
As you read this, please keep in mind that innovation in racing is paramount to improvement. It is our belief that this device was a recent application and should in no way cast a shadow on the previous successes of the team or their team members. We also want to make it clear that we take the rules seriously at H-1 and our technical team will continue to be vigilant and keep the natural urge of teams to improve, in check.
One other note: There are some folks who ask why we restrict N-2 (Engine rpm) and fuel flow (4.1 GPM). If we go back in time there were surplus T-55 turbines that could be bought in some instances for $3,000 as military surplus. With some work they could be massaged into good race engines. With no restrictions on N-2 or fuel flow it was not uncommon for some teams to destroy several engines per season. This was usually a "hot section explosion" As parts became more scarce, and thus more expensive, it was clear we had to do something to keep the racing as affordable as possible.  A race ready engine can now exceed $120,000. 
A Shaft turbine is a jet engine. But instead of using thrust to move the vehicle forward, that thrust is directed against a series of "fans" that are connected to a shaft running thru the center of the engine. That shaft connects to a V drive, which in turn connects to the prop shaft. The more air and fuel you combust the more power you produce. However, if you combust too much air and too much fuel, the internal pressures and Exhaust gas temperature (EGT) rises to a point where metal fatigue sets in. As the "fan blades" expand they may stretch to a point where they tag the inside liner of the burner can and result in a catastrophic failure.
In the Chinook helicopter application, these engines were run (mostly) at a maximum of 102% of rated RPM (N2). In Unlimited Hydroplanes we use to run these at over 120% and along with the high fuel flows, the carnage set in. (That containment blanket you see wrapped around the hot section is to keep the explosion contained, however some of our catastrophic failures sent parts flying thru the hull and elsewhere). We now restrict the engine speed to 110% of rate RPM, (app. 16,800 RPM) and lowered the fuel flow to 4.1 gallons per minute (GPM) to give longer life to the engines. With care, a well assembled and maintained T-55 can run an entire season. 
I also wanted you to know that we have opened the door to alternative engines. Whether it's other turbines, automotive or airplane power, our doors are open. Whatever power someone wants to run, we welcome them. However much noise you want, however much horsepower you want, we're open for business.
It's a fresh start here at H-1 and I am glad you're aboard. We will continue to learn from our mistakes, we will race hard and fair. And I want you to know that the integrity of this sport is at the top of my list. We've a way to go, but we're getting there, and this appeal process is further evidence of our commitment.
Take care,
Steve
The appointed appeal panel met on October 8 and discussed the subject of the
appeal.  Each  point in the "Restated Appeal of Robert Catipovic" was discussed
and its relevance determined.
Point 1 questions the sanction period, which, according to the APBA circular was
October 12 – 14, 2014.  Since this violation occurred on October 13, it was
within the sanction period.  This point was determined to be invalid.
Point 2 states that the part was used during a test session; that there is no
evidence that it worked as alleged; and that it was not intended to be used "in
competition."  It was stated that the data acquired before the device was found
indicated that the boat's engine was running well below the 110% N2 limit while
running very competitive lap times, an unreasonable situation.  Rule 4A3 states
that all test laps are timed to be used if other qualifications are not
possible, which means that these test laps were in fact competition.  This point
was determined to be invalid.
Point 3 questions the intent of the device being installed in the boat.  The
basic fact that the device even exists can be seen as intent and this point was
determined to be invalid.
Point 4 is irrelevant to this appeal.  There is no intent on H-1′s part to
damage any reputation because that damages H-1′s reputation as a result.
Point 5 questions the effectiveness of the device in masking a violation of the
N2 RPM limit.  As stated above (in point 2), data logged before the discovery of
the device showed a discrepancy between lap times and N2 RPM levels during the
subject test laps.  The panel also agreed that there was no other reason for the
device to exist.  This point was determined to be invalid.
Point 6 questions the disqualification due to a test period rather than a
"actual" competition.  However, the rules state that all boats are subject to
all rules whenever they are on the water at a sanctioned event.  This point was
determined to be invalid.
In conclusion a vote was taken and all members of the panel voted to deny this
appeal.
Respectfully Submitted,
Fred Hauenstein, Jr.
Hearing Panel Chair
PS:  Note that APBA offers a 'Final Appeal' in he by-laws if the appellant(s)
are not satisfied with the results of this appeal.  FH
H1 Fleet About To Set Sail
Ten H1 race teams are busy making preparations for the trip to Qatar on the Persian Gulf for the 2014 Oryx Cup UIM World Championship. The race will be held November 20-22 on Doha Bay.
Again, logistics for shipping of the fleet to Doha are being handled by Peters & May, the official shipping provider for the H1 Unlimited series.
Neil Mckeown, Operations Manager for Peters & May says, "We are delighted to be carrying the H1 cargo to Doha for the 5th year running.  The Oryx Cup is the pinnacle of H1 racing and all of the teams will be fighting for the title of World Champion."
In a change from previous seasons, three of the boats, the U11, U12 & U100 are being shipped using the flat rack system which is new to H1. Those boats are loading to the flat racks this week and the contents of the trucks will go into 20' containers.
Upon arrival in Doha the boats (on their cradles) will be placed in the pit area and each of the teams will be given a tent and air conditioned office to operate from. The cradles have extensions to allow for access to the underside of the boat and external parts of the hull, the rudder,skidfin etc. 
This system allows the teams to ship 37 days to Doha and 38 days back. It also means that all of the truck items are in a sealed container and protected from theft etc.  The container carriers offer more flexibility with regular sailings to most global destinations, opening up the possibility for future additional international races.  The flat racks are shipping on the Maersk Pittsburgh sailing from Charleston on  October 3rd and arriving in Doha approximately November 9th.
Mckeown says, "Normally the shipping process starts three months prior to shipment date. However we started the design stage for the flat rack solution over nine months ago. We are looking forward to showing the benefits of the system for future use in the sport."  
The other seven boats, seven team trucks, the H1 truck and dive boat will be shipping RORO (roll on roll off) on the Hoegh Delhi.  The vessel will sail from Jacksonville on October 12th and arrive in Doha approximately November 15th. Upon arriving in Doha the teams will be staged in the pit area as usual.
Mckeown added, "On behalf of Peters & May we would like to thank, H1, QMSF and H.E. Sheikh Hassan Bin Jabor Al Thani for their commitment to Powerboat racing. We are looking forward to some deck to deck racing on Doha Bay."
The ten boats scheduled to make the trip to Doha are:
6     Oberto
1     Graham Trucking
7     Graham Trucking
9     Les Schwab/RedDOT
21   Schumacher Racing
22   Webster Racing
11   Peters & May
96   Spirit of Qatar
12   Miss DiJulio
100 Leland Unlimited
J. Michael Kelly Wins San Diego Bayfair
Sunday dawned on Mission Bay with the pit area buzzing about two news items from the previous evening.  First came the news that H1 Chairman Sam Cole would be retiring from that position after ten years to be replaced by Florida businessman Steve David, former hall of fame driver of the Oh Boy! Oberto.
Then H1 officials announced that Schumacher Racing's 21 Miss Beacon Plumbing had incurred a technical violation on Saturday leading to a disqualification from the event. The team filed an appeal and were told they could continue competing while the appeal was resolved.  The team chose instead to leave the pit area and did not compete on Sunday.
At the end of a long hot day of racing, the six boat final field took to the Bill Muncey Race Course at 3:45 pm PDT. Three of the top four qualifiers were in the field.  The missing boat from the top four was Jones Racing's 9 Team RedDOT/Les Schwab Tires – on the trailer with damage suffered in a violent spin on Saturday.
Top qualifier Jimmy Shane in the 6 Oberto had won two prelims, losing one to J. Michael Kelly in the 1 Graham Trucking.  Kip Brown was also a Saturday winner in the 96 Spirit of Qatar and Cal Phipps won a Saturday preliminary heat in the 7 Graham Trucking II. Those four were joined in the final by Tom Thompson in the gbr11 Peters and May and Mike Webster in the 22 Big 5 Sporting Goods. The Spirit of Qatar failed to start for Brown.
Kelly grabbed the inside lane and the early lead and raced deck to deck with Shane throughout the five lap final.  After five laps, Shane crossed the finish line first but was told to run an extra lap while the officials reviewed the heat.  Drivers and fans finally got the word more than a half hour later that Shane would be penalized a lap for bearing out on Kelly entering turn one at the start of lap four.
The penalty dropped Shane to fourth place and made Kelly the Bayfair Champion. Kelly's teammate Phipps was second.  Webster finished third and earned a spot on the podium. Thompson was fifth. Kelly Stocklin replaced Brown and finished sixth in his 18 Bucket List Racing. David Warren did not finish in the 100 Tony Roma's
Earlier, Shane and Kelly were drawn into Heat 2A to begin the racing Sunday and, as expected, the inside lane proved to be the deciding factor.  Kelly came out of the infield onto the backstretch before the start and secured lane one ahead of Shane. Shane could not get around him and Kelly took the win with Thompson third. Kelly Stocklin ran fourth in his 18 Bucket List Racing.
Brown was drawn into Heat 2B where he would not have to deal with Kelly and Shane. But Brown got into a roostertail as the field approached the start line and the 96 was washed down and lost power.
Cal Phipps took the win from lane one followed closely by Mike Webster in the 22 Big 5 Sporting Goods with David Warren third in the 100 Tony Roma's. But officials reviewing the video from the helicopter above the start ruled that Phipps had moved out of his lane and encroached on Brown.  Phipps received a one minute penalty dropping him from first to third.  The win went to Webster with Warren second.  Brown did not finish.
The draw for 3A and 3B put Kelly and Shane together again, joining Brown and Webster in 3B. Phipps led start to finish for the win in 3A followed by Thompson and Stocklin.  Warren did not finish.
The matchup in 3B produced great racing as advertised.  Kelly won the battle for the inside again but Shane had a slight lead at the start in lane two and was able to hold off Shane for another Bayfair win.  Brown was third and Webster fourth.
The H1 Unlimited fleet will set sail for the Middle East and the Oryx Cup UIM World Championship in Doha, Qatar November 20 – 22, final event on the 2014 racing calendar.
Shane & Brown Win Bayfair Prelims
The first attempt to run Heat 1A at San Diego's Bayfair on Saturday afternoon lasted only a quarter of a lap.
Jon Zimmerman secured lane one in the battle for the inside and led the field into turn one.  But at the apex of the turn, the rudder bracket on Zimmerman's 9 RedDOT/Les Schwab Tires failed, causing the boat to spin violently and forcing stoppage of the heat. Damage to the boat put Zimmerman on the beach for the rest of the weekend.
When the heat was rerun, Kip Brown took the inside and took control in the 96 Spirit of Qatar. The second fastest qualifier had Cal Phipps on his hip for the first lap in the 7 Graham Trucking but pulled away to take the win with Phipps second.  Third place went to Scott Liddycoat in his first heat as driver of Schumacher Racing's 21 Miss Beacon Plumbing. Dave Warren was fourth in the 100 Tony Roma's.
Brown's said, "We made a fairly easy start, didn't want to get over the line too soon.  But by the time we left turn one we were clear of the field and just went for a boat ride.
Brown added, "We continue to get better and it's a great boat.  We still have room for improvement but its coming along and we'll get there.  I ove driving this boat!"
Heat 1B gave an early indication of the importance of the inside lane on the 2.5 mile Bill Muncey race course.  Jimmy Shane won the fight for the inside in the 6 Oberto, forcing J. Michael Kelly in the 1 Graham Trucking out to lane two.
With the fastest qualifier on the inside, the outcome appeared to be a foregone conclusion but Kelly Kelly stayed within striking distance for the first two laps of the three lap prelim.
Shane took the win and increased his lead in Series High Points over Kelly who finished second.  Tom Thompson was third in the gbr11 Peters and May with Mike Webster running third in the 22 Big 5 Sporting Goods.
Shane commented, "He (Kelly) always runs hard and he knows we will too.  It seems to be a great race every time we hook up.  We gained points in qualifying and won our Saturday heat which is as good as you can start the weekend.  We'll come back tomorrow and pick up where we left off….and try to keep increasing the high point lead."
Racing will resume on Sunday with Heat 2a set to go at 12:20 pm PDT and the Championship Final Heat scheduled for 3:30 pm.
Steve David Appointed Interim H1 Chairman
The executive committee of the H1 Unlimited Hydroplane Series announced Saturday the return of one of the winningest drivers of all time – Steve David – naming him the interim chairman. David, 60, retired at the conclusion of the 2013 season after a 25-year racing career. He was a past American Power Boat Association (APBA) President from 1996-98, and vice president from 1992-96.
"We are bringing back a true champion who has a passion for hydroplane racing, understands the importance of a strong governing body and is also a standout businessman," said Charlie Grooms, vice chairman of H1 Unlimited, speaking on behalf of the H1 team owners and race sites. "Steve's place in racing history didn't end last year when he retired. His commitment to bettering H1 has grown into a well-crafted plan to keep fans, race teams, sponsors, race sites and the media actively engaged in this sport. He is tasked with continuing to grow the sport and ensure its financial success."
As a driver, David amassed 18 wins, six Drivers' Championships, and four National High Points Championships while racing for the Oberto/Miss Madison team (2001-2013), T-Plus Engine Treatment (1992-99) and ARC Construction (1988-91). He is a six-time inductee into the APBA's Hall of Champions and is an inductee into the APBA Honor Squadron.
"We have a 100-plus year legacy in Unlimited Hydroplane Racing," David said. "This is both something to respect but also a harness of sorts, which requires that we adjust and adapt to ensure we're not just part of motorsport history, but also relevant and exciting for future generations."
David has several thriving real estate business based in Fort Lauderdale, Fla. He is also a sought-after public speaker who has helped some of the world's largest real estate brands through his "Life Lessons at 200 MPH" program. His is also a past board member of both the Florida Association of Realtors and the National Association of Realtors.
"I'm honored to join a team of dedicated business professionals who are not only committed to the sport but also have a depth of business knowledge to change what must be changed, and enhance what is already great about our sport," added David.
Outgoing H1 Unlimited Chairman Sam Cole informed the H1 Executive Committee he was stepping down from his position earlier this week. Cole said he will remain active in the sport.
"I appreciate the opportunity of serving H1 these past 10 years and wish nothing but success as they chart the future," Cole said. "I would like to thank the officials and volunteers for their countless hours, dedication and support over the last decade."
Adds Grooms, "The H1 Committee, on behalf of the owners, sponsors, drivers and crews will be forever thankful for Sam's dedication, hard work and sacrifice on behalf of the H1 family for the past 10 years. He will be hard to replace. Sam was responsible for expanding our international footprint with the addition of the Oryx Cup in Doha, Qatar and securing national network TV coverage of races."
Mike Denslow, H1 Committee race site representative: "We wish Sam well as he steps down and welcome Steve David back into the H1 family. The energy and expertise Steve brings will help cement our relationships with current race sites and we're hopeful we can add more sites in the future."
The H1 tour is currently racing in San Diego, Calif. at Bayfair. Racing concludes Sunday on Mission Bay.
Oberto Is Tops In Bayfair Qualifying
Jimmy Shane drove the 6 Oberto to the fastest speed in the Friday afternoon qualifying session at San Diego's Bayfair on Mission Bay but saw his 162.557 lap threatened by Kip Brown in the new 96 Spirit of Qatar. 
Brown turned a lap of 161.963 on his second lap and had the Oberto crew ready to return to the race course as he started his third lap.  But Brown slowed the Qatar on the backstretch and returned to the pits, leaving Shane and the Oberto team at the top of the ladder and keeping their top qualifying record intact.
Both drivers reported very rough water in turn one on the Bill Muncey Race Course, which appears to be very smooth from the shore.
Shane said he would have been back on the course if Brown had topped his speed. "We were ready to run again if we had to. The boat is a good setup for rough water and that's a good thing  because it does get very rough."
Brown said, "We only took on enough fuel for two laps to see what the boat could do with a light load and that was it."
Brown got some bad news from the tech truck when his fast lap was disallowed  due to an N2 violation, but his 159.678 run earlier stood and kept him in second place.
Shane has been the fastest qualifier at every event on the H1 tour in 2014 and has beaten the team's previous best at every event so far.  Steve David was the top Bayfair qualifier in the Oberto in 2013 with a speed of 161.571.
Jon Zimmerman's second round speed of 157.585 put the 9 RedDOT/Les Schwab Tires in third place and J. Michael Kelly, winner of the last stop on the tour at Seattle's Seafair finished fourth with a speed of 157.285.
Eleven teams are in the pit area on Vacation Island and will be drawn into the first section of heats, set to begin at 1:40 pm Saturday.
Qualifying Results
| | | | |
| --- | --- | --- | --- |
| Number – Sponsor | Driver | Speed | Points |
| U-6 Oberto | Jimmy Shane | 162.557 | 100 |
| U-96 Spirit of Qatar | Kip Brown | 159.679 | 80 |
| U-9 Les Schwab Tires-Team RedDOT | Jon Zimmerman | 157.585 | 70 |
| U-1 Graham Trucking | J. Michael Kelly | 157.282 | 60 |
| U-21 Miss Beacon Plumbing | Scott Liddycoat | 153.557 | 50 |
| U-7 Graham Trucking II | Cal Phipps | 150.867 | 40 |
| U-11 Peters & May | Tom Thompson | 147.89 | 30 |
| U-22 Big 5 Sporting Goods | Mike Webster | 146.501 | 30 |
| U-100 Tony Romas | Dave Warren | 137.852 | 30 |
12 Miss DiJulio and 18 Bucket List Racing did not post a speed.