Madison Regatta In The Louisville Boat Show

MADISON REGATTA TO EXHIBIT AT THE
2015 PROGRESSIVE LOUISVILLEBOAT, RV, & SPORT SHOW

Madison, IN: Madison Regatta Incorporated is announcing their participation in the 2015 Progressive Louisville Boat, RV, & Sport Show schedule for January 21 thru January 25 at the Kentucky Exposition Center.

Regatta members will be staffing the exhibit and distributing literature outlining details of this year's Madison  Regatta.  The exhibit will also include the Miss Madison Racing Team display boat.  Show Manager Kim Muncy stated "we are looking forward to seeing Madison Regatta at the Progressive Boat, RV, & Sport Show this year and are anticipating attendance to be significant this year given the much improved economy". 
 Additional Show Information Follows:
Show Hours:
Wednesday, January 21……5pm–9pm
Thursday, January 22……..12pm–9pm
Friday, January 23…………12pm–9pm 
Saturday, January 24……..10am–9pm
Sunday, January 25……….10am–5pm
General Admission – Service Dogs Only Allowed in Show
Adults (16 and older): $12
Seniors (60+):    $10
Children (15 and younger): FREE
Active Military: FREE Just show your active military ID at the show office in South B Lobby, B106
Additional show information is available at louisvilleboatshow.com
  The Madison Regatta will be hosting for the 65th year the world's fastest race boats, H1 Unlimited Hydroplanes reaching speeds of 200mph. This year's event will be held July 3-5 in Historic Madison Indiana.

For additional information regarding the Madison Regatta please visit madisonregatta.com or facebook.com/madisonregattainc.
New Dates For 2015 Coeur d'Alene Silver Cup

Organizers of the 2015 Coeur d'Alene Silver Cup have announced a change in the dates for the event. The race will be held in mid-July rather than the mid-August dates originally announced.
After meeting with a group running a previously planned land based event in Coeur d'Alene on August 15th, Silver Cup officials agreed to move the race to the weekend of July 17, 18 and 19.
Keith Allen, GM and Race Director for the Silver Cup said "We had multiple discussions with the other event organizers to try and make both events work together, but in the best interests of both parties, we have chosen to hold the Silver Cup on the weekend of July 17, 18 and 19, 2015. This puts the Coeur d Alene Silver Cup the week before the 2015 Gold Cup in the Tri Cities and allows for 3 consecutive weeks ofH1 Unlimited Hydroplane Racing in the Northwest!"
Progress Made In Coeur d'Alene
H1 Unlimited is pleased to announce a co-operative agreement with a new organization, Coeur d'Alene Hydroplane Regatta, LLC, towards the staging of the Coeur d'Alene Silver Cup Unlimited Hydroplane Race on August 14, 15 and 16, 2015. 
In making the announcement, H1 Chairman Steve David said, "We are very pleased to enter into this agreement with this new organization made up of very influential members of the Coeur d'Alene community who are passionate about returning our sport to their beautiful locale." 
David added, "There is still a lot of work to be done, but this agreement aligns our series with a very dedicated, capable group who are willing to do what it takes, including investing their own money, to make this race happen in 2015."
The H1 Chairman concluded, "To a person, our owners, drivers and officials thoroughly enjoyed their 2013 experience in Coeur d'Alene and we are all excited at the prospect of racing in that beautiful community and venue again in the future."
37 Schumacher Racing For Sale
Off season changes could include new owners for Schumacher Racing's boat and equipment.
More information HERE
H1 Fleet Heads Home From Qatar

The H1 fleet has set sail from Qatar aboard two ships making their way out of the Arabian Gulf for the start of the trip home.
Three boats – 11 Peters & May, 12 Miss DiJulio and 100 Leland Unlimited are aboard the Maersk Detroit Bound for Charlotte where their tracks await them. These boats use Peters & May's new rack system for the Oryx Cup and the trucks did not make the trip. They should reach Charlotte in mid-January.
The rest of the fleet is aboard the Liberty Promise, a Roll on-roll off vessel and will arrive in Jacksonville in early February along with the team transporters.
The Liberty Promise made a stop in Dubai and will take on cargo in Korea  before heading across the Pacific Ocean to Beaumont, Texas and then on to Jacksonville where they will be unloaded.

Once again – Peter Butler has produced outstanding coverage of the Oryx cup UIM World Championship for airing throughout Europe and the Middle East.
H1 chairman Steve David commented, "Once again we want to thank Sheikh Hassan for his untiring commitment to the advancement of H1. This video was produced by Peter Butler at the request of Sheikh Hassan. Peter and his production company are known throughout Europe, Asia and the mid east as class leaders in TV, digital and social media video engagement.
For six consecutive years, and well into the future, our relationship with Sheikh Hassan and QMSF continues to flourish.  A Huge thank you to Sheikh Hassan for your passion, and commitment to the advancement of not only H1, but powerboating of every sort."
Watch the program by clicking HERE.
Tri-Cities Will Host 2015 APBA Gold Cup

H1 Unlimited Chairman Steve David and officials of the Tri-City Water Follies have announced that the Tri-City group will host the 2015 APBA Gold Cup July 24-26.
The HAPO Gold Cup will mark the 50th anniversary of Unlimited Hydroplane Racing on the Columbia River between Richland, Kennewick and Pasco, Washington under the direction of the Tri-City  Water Follies.
Past Water Follies President and current Vice President of H1 Unlimited Mike Denslow said, "Kathy Powell (Event Director) and I have been lobbying for years and it's finally happened!"
In making the announcement on behalf of H1, David said, "We are very excited to be able to award the 2015 Gold Cup to the very deserving race committee and community in the Tri-Cities and look forward to seeing the competition for one of the most prestigious trophies in all of motorsports take place in one of our outstanding long term venues and well respected by all of our race sites."
David added, "When we talked to all of our race sites, they agreed unanimously that the 50th anniversary of the Tri-City race and the long standing support by the committee, volunteers and community made the Tri-City area and the Water Follies committee very deserving of the opportunity to host the 2015 Gold Cup."
Current Tri-City Water Follies President Ron Hue said, "The entire Water Follies organization could not be more excited to host the 2015 HAPO Gold Cup.  We would like to thank everyone who had a hand in getting the oldest motorsports trophy in the world, back to the Tri-Cities."
Sponsor of the HAPO Gold Cup will be HAPO Community Credit Union whose president/CEO David Schulz said, "What an honor for us at HAPO to be a part of this milestone! That really adds to our excitement  for this 50th celebration."
HAPO was formed by a group of workers at the Hanford nuclear site in 1953 to provide a place to save and borrow money. Today, HAPO Community Credit Union currently has over 100,000 members with over $1 billion dollars in assets and 13 locations in Southeastern Washington and one location in Hermiston, Oregon. HAPO is an acronym for Hanford Atomic Products Operations.
The Gold Cup was last held in the Tri-Cities in 1984 and has been held exclusively in Detroit since 1990.
The H1 Unlimited racing season will open in Madison, Indiana July 3-5 with the annual running of the Madison Regatta/Indiana Governor's Cup.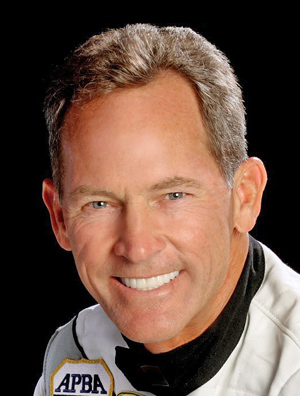 Friends,
Hopefully you've read the news that Coeur D Alene is back on for 2015. This would not have been possible without the tremendous efforts of Keith Allen, Pat Stroud and H1's Ted Grange. Together, they're overcoming huge obstacles to make this event a definite stop on the 2015 tour.  Whether it's finding sponsors, obtaining permits from city, county, state or the Federal government, vendor negotiations, etc. these folks have excelled.
It is for this reason that I award them my first H1 Chairman's award for tenacity, follow thru and outstanding commitment to the sport of Unlimited hydroplane Racing.
On a separate matter, we're delighted that Owensboro Kentucky has committed to a 2016 exhibition. We were hoping for 2015 but their planned air show is a major endeavor that will dominate their public waterfront effort this summer.
 Leading H1 reminds me of times when I've received an award for something in business. As I walk on the stage to accept the award, I'm thinking to myself I should be taking 3 steps forward, and two steps back, because that's how life is. Never a clear unobstructed path:  But starts, roadblocks, and finding a way around, over or thru but never, ever giving up.
 Stick with the sport kids, it's going to succeed, bumpy as it may be, it's going to succeed.
 Steve