U-18 Bucket List Racing

Driver Profile:

Kelly Stocklin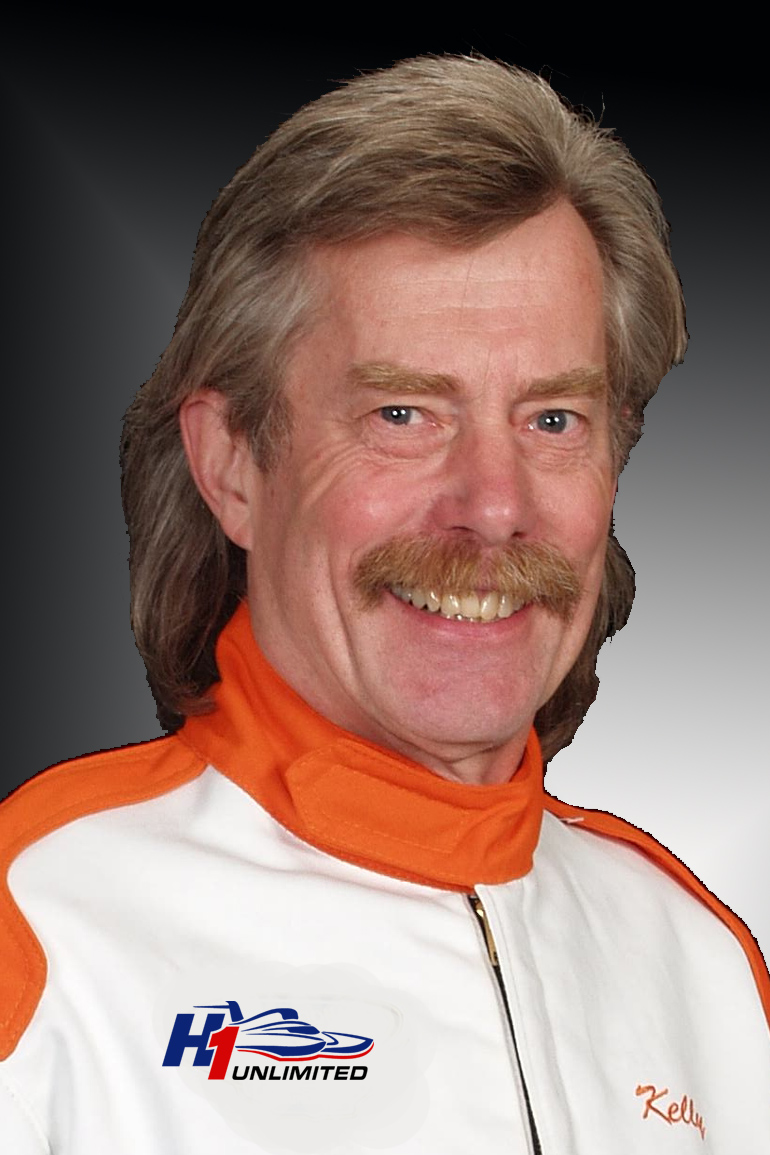 Kelly Stocklin is a local legend when it comes to boat racing.  Stocklin's racing resume dates back to 1974 and includes decades of competition in the major flat bottom classes – super stock, pro stock and pro comp.  He was a long-time record holder in the pro stock category. 
He is part of the team that has set multiple runabout records in all classes.  Kelly has been instrumental in the evolution and implementation of driver safety capsules in these classes.
In 1980, Kelly joined Squire Shop's U2 unlimited team as crew member for four years.  Shortly thereafter, he joined Ron Brown as an outside vendor on Budweiser's first turbine attempt (T-1) while working in the nuclear energy field.
In 1997, Dave Villwock took over the Budweiser team and asked Kelly to join in starting a long-term, in-house propeller manufacturing project which ultimately produced the world's fastest and most durable propellers.  Today, Kelly and Dave continue to make the world's fastest propellers.
In the early 1990's, Stocklin's first experience in the cockpit of a hydroplane came in the 7 liter class. He was an early participant in the Unlimited Light Class and long-time driver of Thunder Valley Racing's supercharged UL.
At age 61, when most have retired, Kelly Stocklin started his driving career in unlimiteds and was named the 2012 H1 Unlimited Rookie of the Year. 
Team Profile:

Bucket List Racing

In 2012, Stocklin leased one of the boats built for the G Class automotive series and was approved by H1 to run the boat as an unlimited using a Lycoming T-53 turbine powerplant.  The T-53 produces about 1400 horsepower, compared to 2800 for the T-55 L7C currently used by the rest of the turbine fleet. Stocklin's boat weighs just over 4000 pounds, compared to the 6,575 pound minimum for T-55 powered boats.

In appearances in the Tri-Cities, Seattle and San Diego. the boat performed well when not wrestling with mechanical issues and Stocklin proved that a smaller, lighter, less powerful hydroplane could indeed perform at speeds that would qualify it to race as an Unlimited.

Prior to the 2014 season, Stocklin purchased the boat he had previously leased and made plans to return to the H1 Unlimited tour.  Plans are to enter races in the West, including Tri-Cities, Seattle, Coeur d'Alene and San Diego.
Behind The Roostertail
Owner:

Kelly Stocklin

Founded:

2012

Home Port:

Snohomish, Washington

Driver:

Kelly Stocklin

Driver Rookie Year:

2012

Boat Colors:

Yellow, Blue

Builder:

Dale Van Weirengen

Designer:

Dale Van Weirengen

Crew Chief:

Kenny Eng

Public Relations:

Sharon Stocklin

Length:

28 Feet

Weight:

4100 Pounds

Engine:

Lycoming T-53

2014 Boat Points:

1248

2014 Driver Points:

1248

2014 Season Finish:

10th