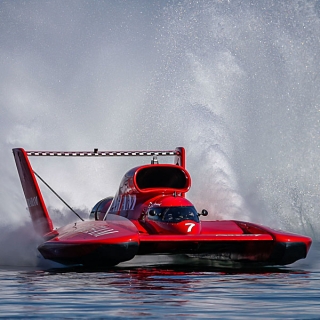 Detroit Unlimited Racing owner Dave Bartush announced today (Saturday, August 19) that he has acquired from Precision Performance Engineering owner Ted Porter the former Budweiser T-5 hull along with the necessary support equipment.
The boat hull raced last year as the U-7.
The Detroit based team also announced that Bill Guckian will be Crew Chief and Bert Henderson, a Canadian Grand Prix Champion and popular boat builder, will be the driver.
Bill and Dean Boike along with a number of U-13 crew members have been working on the U-7 hull for the past 5 weeks. Current plans are to run only the President's Cup and Gold Cup this year in Detroit and the entire circuit in 2018.
The Metro Detroit Chevy Dealers Hydrofest kicks-off with qualifying on Friday, August 25. The President's Cup will be run Saturday, August 26 and the APBA Gold Cup will be on Sunday, August 27