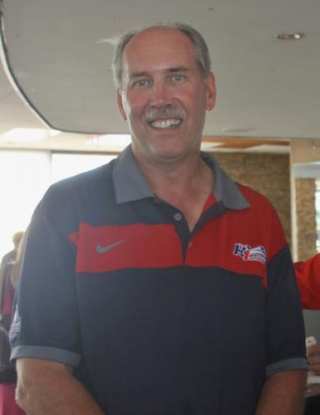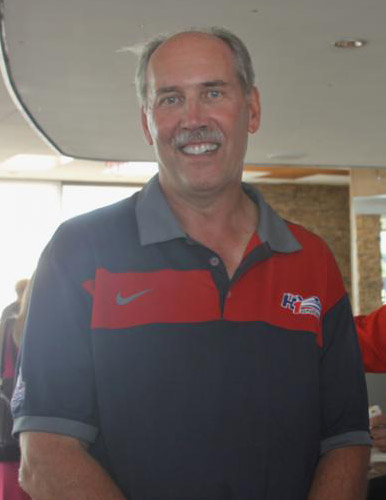 The season is underway, and we have had two winners in two events: Andrew Tate, driving the Delta/Realtrac in the MainSource Bank Indiana Governor's Cup, and J. Michael Kelly, piloting the Graham Trucking in the HAPO Columbia Cup, in Rob Graham's inaugural race as an unlimited hydroplane owner.  Clearly, the Albert Lee Appliance Cup at Seafair is up for grabs, with a very competitive field expected.
Here are some observations from the Tri-Cities, my first points race as H1 Chairman:
1. Never underestimate the skills of J. Michael Kelly, crew chief Tom Anderson, and the rest of the Graham Trucking team. JMK made an absolutely perfect start in the final heat, and covered the field.
2. The Miss HomeStreet is still fast, and Jimmy Shane is a tremendous asset to the sport. Not only is he a very talented driver, but also a valued ambassador, following in the footsteps of some of the finest in the sport's history.  Clearly, this team is positioned to win any race it enters.
3. Ed Cooper's piston-packer not only makes noise, but also runs up front. The Grigg's Ace Hardware entry had a great weekend, with Jimmy King's skilled driving paying off with a second place finish.
4. The U-11 DiJulio's Presents J&D's is way faster than it was last year. Watch out for this team.  Kudos to Scott and Shannon Raney, Tom Thompson and their crew, as it looks like their off-season efforts will pay off in a big way.
5. The PayneWest Insurance/Go Fast Turn Left team deserves a big break. All the best to these guys in their efforts to put Humpty Dumpty back together this week, after having a prop let go and suffering severe damage to the boat.
6. We in Detroit need to recognize Andrew Tate as the next great driver from our area. Hopefully, he will help us revive the old Detroit/Seattle rivalry.
7. Greg Hopp did a nice job filling in for Kevin Eacret in the CARSTAR/Miss Rock. The fans got to hear the traditional ear-splitting "Woo-Hoo" for his win in the GPW final; hopefully, someday we'll hear one after an unlimited victory.
8. Last, but not least, the tireless efforts of the Bucket List Racing team need to be recognized. After one setback after another, Kelly and Sharon Stocklin and their crew kept getting their boat fixed and back out on the water, looking better each time.  This team is an important part of the H1 family, and their participation is appreciated.
Thanks to the Tri-City Water Follies for their hospitality.
Get ready for the heat in Seattle this weekend.  Hopefully, we'll have another safe, exciting show.