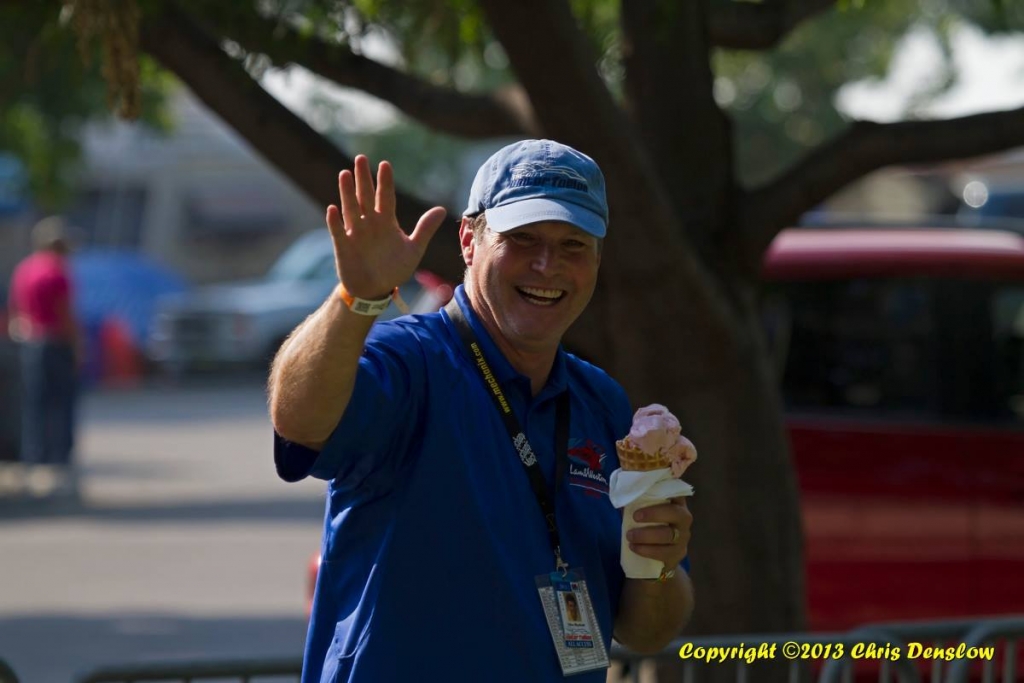 The entire boat racing community was shocked and saddened to learn of the sudden passing of Niles Mayfield Monday morning in Spokane, Washington.
Niles was the long-time media director for the Columbia Cup in the Tri-Cities and had assisted H1 Unlimited in many ways in other roles as well. He retired from his job as a Senior Training Manager at the Hanford Nuclear Reservation in 2014 and he and Penny, his wife of 12 years, relocated to Spokane. The couple celebrated their twelfth anniversary on Sunday evening.
Former H1 Unlimited Chairman Steve David commented, "Absolutely stunned, we had dinner in San Diego three months ago. If ever there was a champion for Unlimited Hydros, Niles was that person. God bless him, and watch over Penny and the kids."
Close friend Mark Evans struggled to find words to explain his feelings. "He was just a great person who never said a bad word about anybody," said an emotional Evans. "Niles loved the Unlimited Hydros and all the people involved. He helped me and encouraged me so much through my career in boat racing. He helped more people in more ways behind the scenes than anyone ever knew. I can't express how shocked I am and how much I will miss him."
Brett Bowen, Niles' longtime assistant on the Water Follies media team added, "I'm crushed to hear about the unexpected passing of a great friend and mentor. His love for the sport of hydro racing and the people in it was infectious. I'm blessed to have been his "Media Wingman" for Columbia Cup the last 10 years or so. He was so passionate about his family and hydroplane racing and always had a big smile on his face. Please pray for his family. We love you Penny, Stephanie, Laura and the rest of you guys. I'll miss you buddy. The media trailer will never be the same."
Niles Mayfield was 62 years old.  More information will follow.