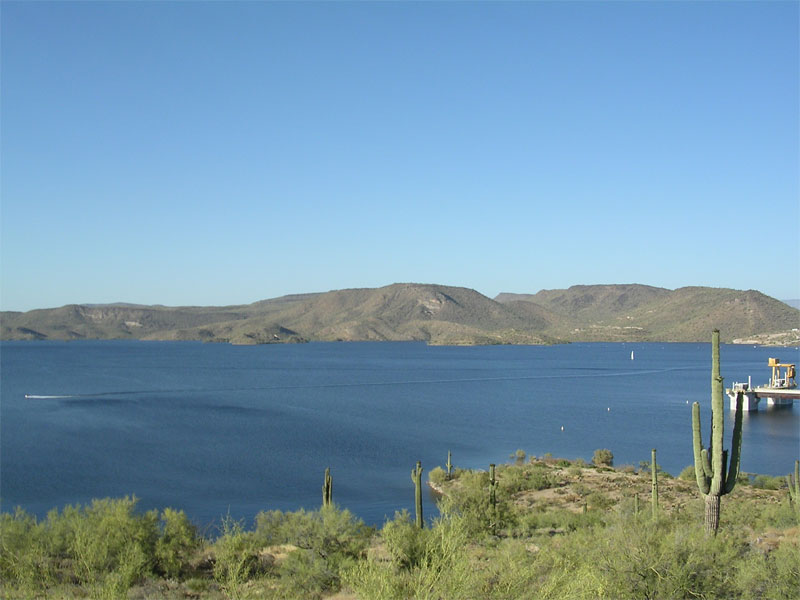 Unlimited hydroplane racing is returning to Arizona! H1 Chairman Steve David made the announcement today (Sunday, July 31) while attending the 2016 HAPO Columbia Cup in Kennewick, Washington.
"We are excited to announce that H1 has received a commitment to bring the unlimited hydroplanes back to Phoenix, Arizona for a national high point race," said David. "The Pleasant Lake Recreational Park and the 10,000 acre lake serves as a major recreation hub for the northwest Phoenix metropolitan area."
The Copper Cup will be raced either in 2017 or 2018.  The final decision on the date will be made when the Copper Cup Racing Committee presents its final plan to the H1 owners during the San Diego Bayfair event on Mission Bay, September 16-17-18.
"Joe Adams, Larry Nelson and Randy Pullen will travel to San Diego to discuss their plans with the teams for the inaugural race," added David. "If we do run in 2017, we will race on the weekend of February 24, 25 and 26.
"I want to thank these gentlemen for their commitment to our sport and the work they have accomplished to bring this to fruition."
Today's announcement is the second time this year David has announced a new race for the H1 Unlimited Hydroplane series, and the second time the sport announced it is returning to a state it has previously visited. On June 6th, Katy Norton announced that Guntersville, Alabama Lake will once again host unlimited hydroplanes with a test session in June 2017 and a full-fledged national high point race in June 2018.
"I cannot thank H1 official Ted Grange enough for the outstanding work he has provided this sport not only at the race sites working the pit area but during the off-season as he travels for meetings to help this sport find more race sites for our circuit," added David. "We know the sport needs to have more race sites, and Ted has spent countless hours working to grow this sport with interested parties across the United States and this year we have now added two sites."
The unlimited hydroplanes first came to the Grand Canyon State in the early fall of 1968 with a race on Lake Pleasant. A drought-struck California with water levels too low to support the mammoth hydros in Sacramento shifted the event to Lake Pleasant. The Phoenix Jaycees put on the show and drew an estimated 20,000 spectators. Bill Sterett and the Miss Budweiser outran Miss Bardahl and Harrah's Club to the checkered flag, sweeping all three heats.
The boats returned to Arizona in 1974, 1975, 1995 and 1996 to run a match race, head-to-head format on a tight, 1/23 mile course on Firebird Lake near Phoenix. In 1999 and 2000, the unlimited hydroplanes also raced in Lake Havasu, Ariz.
"There are now three million people in the Lake Pleasant area," added David. "This will give H1 an outstanding opportunity to showcase our sport to a new set of fans."