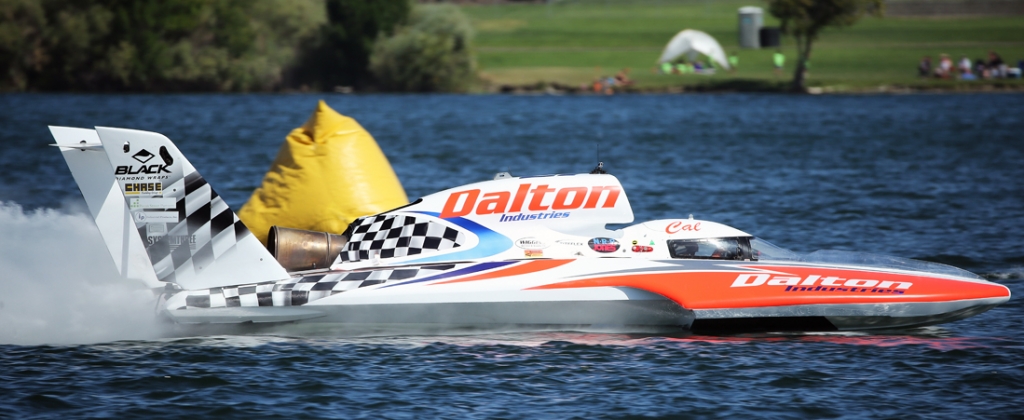 UPDATE 5/9/16:
Charley Wiggins and H-1's Ted Grange have worked tirelessly to bring Guntersville back on our schedule. After much planning, we ran into a last minute hurdle regarding water patrols.  The local folks have been cooperative every step of the way. They simply ran out of time to gather enough patrol boats to secure a no wake zone the size we need for testing Unlimiteds. Rather than take a safety risk, we've canceled the Guntersville test session. We have negotiated a firm 2018 race date which gives us plenty of time to work with local police and rescue to insure a safe and fast race course.
The Guntersville organizer will be with us in Madison, and we look forward to introducing her to the fans and teams.  – Steve David
Spring training isn't just for baseball teams, unlimited hydroplane teams also need opportunities to prepare for their upcoming season.  And this year, Guntersville, Ala. joins Kennewick, Wash. as the second site to host a spring testing session for 2016.
With most of the unlimited hydroplanes located on the West Coast, Kennewick has been hosting test sessions on the Columbia River, this year H1 is working its way east.
"Charley Wiggins and H1's Ted Grange have been working closely with Katy Norton of the Marshall County/ Lake Guntersville Tourism Bureau and Mayor Leigh Dollar to bring Unlimited Hydroplanes back to Guntersville," said H1 Unlimited Hydroplane Chairman Steve David. "For almost a decade, the Dixie Cup race on Lake Guntersville was the season opener for the unlimited hydroplanes and this year, we return to Lake Guntersville to test the Wiggins U-27."
The Wiggins Hydroplane Racing Team is based in Rainbow City, Ala. and is owned by 60-plus year racing veteran Milton Wiggins and managed by Crew Chief Charley Wiggins.  Milton started his racing career when he was 16 years-old in the Pro Outboard division and introduced his son Charley to driving race boats when he was 14 years old. Both Wiggins drove boats in various classes with great success for many years.
The Wiggins team joined the H1 circuit as an owner in 2015 with the U-27 Dalton Industries boat. Driver Cal Phipps piloted the boat to a third place finish in the National High Point Championship and the Wiggins' team was named "Crew of the Year".
"Our family has lived in Alabama for at least four generation, and we have been racing boats for seven decades," said Charley. "We have a passion for our state and racing and we want to show our fans these exciting racing machines and the world beautiful Lake Guntersville."
Charley won his first race driving a 1 liter hydro at Lake Guntersville in the mid 80's when the limited inboards raced for the Dixie Cup, but the last Unlimited Dixie Cup race was run in 1969.
The Guntersville test session will take place on Saturday, June 4 with the Kennewick session on the Columbia River six days later on Friday, June 10. Currently, the U-9 Racing Team and the U-18 Bucket List Racing Team will run in Kennewick. The Guntersville Test session will be held at Spring Creek in the heart of Guntersville, Ala.  Times for both test sessions will be determined at a later date.
Lake Guntersville course location: