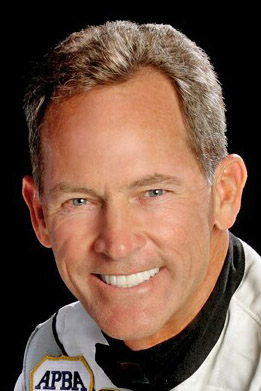 Dear friends,
It's been a while since we've spoken and our final 2015 race in San Diego.
Before I update you, let me take a moment to share my heartfelt sorrow for the people who have suffered so much of late, most recently in Southern California.
In a world where most of us just want our families to be healthy, safe and prosperous, this terror happens and shakes us to our very core.
Perhaps through Unlimited Hydroplane Racing we can bridge some cultural differences and help to spread a common passion for sport, in our case, hydroplane racing. Through our examples of sportsmanship, competition, and winning and losing, we can show the best of what's in us.
As my first year of serving as your Chairman comes to a close, I look back fondly on the friends we've met, and the relationships we've built or rekindled. I also look forward with measured hope that we will continue on a path to improvement.
Our competition for the most part was fierce and deck to deck. I believe this will only get better. I had the opportunity to work side by side with the most awesome group of volunteers I've ever had the pleasure to lead: our H1 staff. From refs to inspectors, pit workers to media, legal and admin, this is one heck of a great group of people.
Couple the H1 staff with our ownership group and teams, and there can be no doubt that Unlimited Hydroplane racing remains a true spectacle.  We have a mountain to climb to get where we'd like it to be, but as with much in life, its two steps forward and one step back.
For 2016 we will return with a minimum of 10 Unlimiteds, and possibly 14 for the west coast, as well as our good friends of GPW, stock outboard where possible, and other APBA classes. We continue work to bring CDA Idaho to the 2016 schedule. We'll be returning in 2016 to Guntersville, Alabama, a truly legendary site. Initially it will be for testing in 2016, an exhibition in 2017 and a full race in 2018. Discussions continue with another site for a 2016 exhibition the week following San Diego and an Owensboro exhibition in 2017.  There are others on the horizon, but not close enough to announce.
2015 was a rebuilding year and that we did. Our race site relationships are rock solid. We have firm schedules for Madison, TriCities, and Seattle, Detroit and San Diego plus the previously mentioned exhibition.  We paid all of our bills and settled all outstanding legal issues. We return this season with a clean balance sheet and a renewed passion for your sport.
I hope you can join us in February for our annual awards banquet. You are important to not only our sport, but to me personally. You supported me when I was a driver, and you've been there for me as Chairman. I want to personally thank you and hope to do that in February and at our 2016 events.
I'll update you in January with information on new teams, more solid information on our sites, and our media plans for 2016. In the meantime, on behalf of the people that are H1, whether staff, owners, teams or drivers, we wish you a loving home and a safe environment.  Whatever you celebrate, be it Christmas or otherwise, we're thinking of you.  Everything we do at H1 is aimed at making your Hydroplane experience as good as we can.