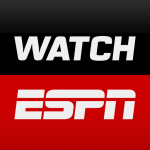 Watch ESPN is the app that allows you to view the entire family of ESPN networks, including ESPN3 on any one of multiple devices, so the easiest way to get set up to watch H1 Unlimited hydroplane racing on ESPN3 is to use the devices you already own!
ESPN3 can be watched online at http://espn.go.com/watchespn/player/_/channel/espn3/ , on your computer with an app in Windows 8, on your iPhone or iPad, Android tablet or Kindle Fire, and on your home TV set with your XBox One or XBox 360, Amazon Fire TV, Chromecast and Roku. If you have any of these devices at home, you're set up to watch our broadcasts from the UAW-GM Spirit of Detroit Hydrofest August 22-23 and from San Diego's Bayfair Sep. 18-20!
Follow the links below to get your device hooked up to ESPN3:
More from ESPN.com:
Accessing your favorite live sports and shows from ESPN is now easier than ever with WatchESPN. WatchESPN brings you 24/7 live programming from your favorite ESPN networks on your computer, smart phone, tablet, Xbox 360, Xbox One, Apple TV, Google Chromecast, Amazon Fire TV and Roku .
The WatchESPN app and WatchESPN.com have you covered with live streaming access to the following ESPN networks, live events, and shows:
ESPN Networks

ESPN
ESPN2
ESPN3
ESPNU
SEC Network
SEC Network +
ESPNews
ESPN Deportes
Longhorn Network
Goal Line/Buzzer Beater

Live Events

NBA Regular Season and Playoffs
The Masters, U.S. Open, and The Open Championship
World Cup Soccer
College Football and Basketball
All 4 Grand Slam Tennis Events
Thousands more live events airing on
the ESPN networks

ESPN Shows

SportsCenter
PTI
Mike and Mike In The Morning
SportsNation
ESPN Original Studio Shows
Live streams of all the WatchESPN Networks are available at no additional cost to fans who receive ESPN as part of their TV subscription through participating TV providers.
Access to live programming on the ESPN3 channel of WatchESPN.com is available at no additional cost to fans with subscriptions to participating high speed internet service providers. Click HERE to view a complete list of participating providers.
ESPN3 is also available at no cost to U.S. college students and U.S.-based military personnel on computers connected to on-campus educational networks and on-base military networks.