13 Tubby's Grilled Subs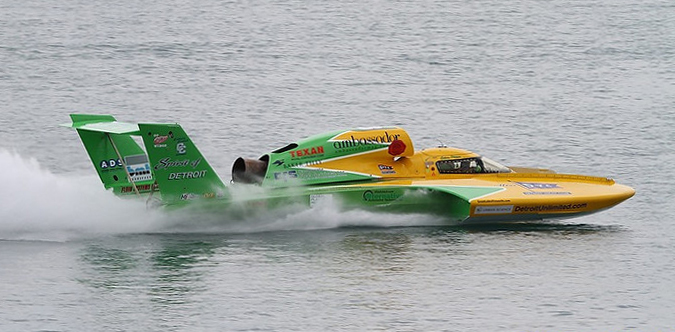 Driver Profile:

Cal Phipps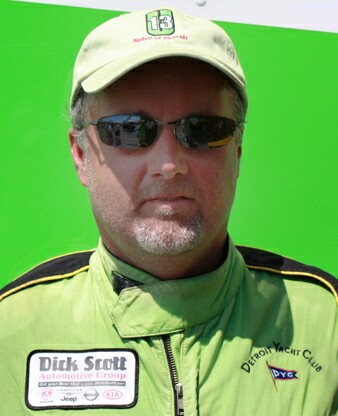 Cal Phipps has driven and won in nearly all classes of inboard hydroplanes since he started racing in 1992. In addition to being the 2008 high points champion for the Grand National class, he has won 7 national championships and set world records in 2 different classes.
In his last race he won 1st place at the San Diego Bayfair "Thunderboat" driving the G10 Miss Titeflex-Frazee Paints owned by the Wiggins Hydroplane Racing Team. He took his first laps in a turbine powered unlimited in the seat of the U-13 at Tri-Cities, WA in 2008 and recorded his first timed lap in excess of 150 mph.
Phipps is a native of the Detroit area and is a custom automotive painting professional.
Team Profile:

Detroit Unlimited

Detroit Unlimited entered competition in 2005 and became an instant winner in very its first race July 17, 2005 when Terry Troxell drove the U-13 Spirit of Detroit sponsored by Al Deeby Dodge to victory in the APBA Gold Cup on the Detroit River. Raced all remaining circuit events finishing third at Nashville and San Diego.
Owner:

Dave Bartush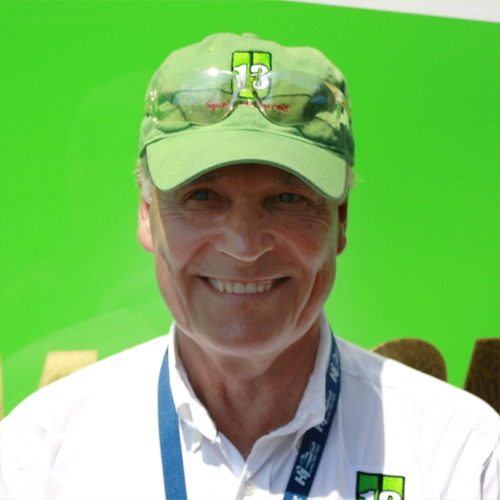 Prior to moving up to the Unlimiteds in 2005,  Dave Bartush  raced since 1997 in the very competitive 5 liter class.  Along with a partner, raced the only 3 boat team on the APBA inboard circuit
As co-owner was 5 liter 1999 APBA National high points champion
Became the first and only team in APBA history to win all 3 top spots in a National event, pulling off this feat at the 1999 North American Championship in front of a hometown crowd on the Detroit River.
Bartush Served 4 years in th US Air Force and Graduated from Loyola University, New Orleans with a BA with Major in Accounting.
He is  an avid history buff and long time collector of vintage race cars.  He also maintains a large collection of unlimited hydroplanes for future Detroit development.
Behind The Roostertail
Team Website:

http://www.detroitunlimited.com/

Owner:

Detroit Unlimited Racing LLC

Representative Owner:

Dave Bartush

Home Port:

Detroit, MI

Driver:

Cal Phipps

Driver Rookie Year:

2005

Boat Colors:

Yellow and Green

Primary Sponsor:

Tubby's Grilled Subs

Associate Sponsors:

Dick Scott

Builder:

Jim Lucero

Designer:

Jim Lucero

Engine Builder:

Dean Boike

Crew Chief:

Doug Ford

Engineer:

Doug Ford

Crew:

Tim Ries
Teddie Dudley
Len Bartush
Tom Farrell
Jay Leckrone
Jeff Sankuer
Pat Sankuer

Team Manager:

Scott Allen

Public Relations:

Tom Farrell m.m.c.i@sbcglobal.net

Length:

29'

Width:

14'

Weight:

6550

Engine:

Lycoming T-55 L7C

2014 Boat Points:

NA

Victories:

Has recorded 23 unlimited wins Currently ranks as the second highest winning hull of all time.

One short of being tied for #1.

Was the first unlimited hydroplane to officially exceed 170 MHP lap average on a 2.5 mile course. This record was set on June 3, 1993 while qualifying on the Detroit River. It is a Detroit lap record that still stands.

Won the APBA Gold Cup 4 times:
1988 Circus Circus, 1991 Winston Eagle, 1994 Smokin' Joe's, 2005 Al Deeby Dodge.

The only boat to ever win the coveted Gold Cup in 3 different decades