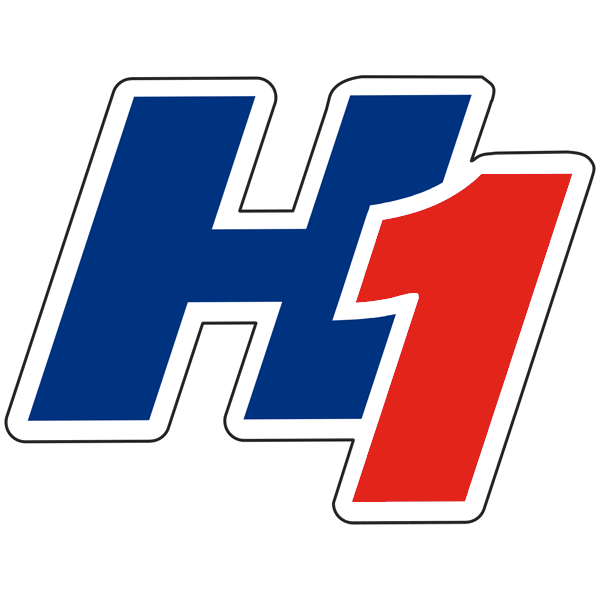 H1 Unlimited will connect with our fans and partners via a FREE app that will allow us to supply more information quicker than ever before directly to your mobile device. We will have live video from every race site, news, near real-time race results, points trackers, event & race schedules, schedule changes, race site information and other timely info that will increase your enjoyment of our events, involving you more immediately in the excitement that is H1 Unlimited.
The H1 Unlimited app is available for Apple in the App Store and for Android in the Google Play Store – just search for "H1 Unlimited" – and is free to download and to use. Want to try it before you install it? Try the fully functional app at the right:
The app will be updated in real time from each race site so you will have race results within minutes of the end of each heat. If you are not attending the race, you'll be able to watch our live video stream, putting you on the shoreline no matter where you are! When we get spectacular video from our onboard cameras, we'll post clips right away. If our schedule changes, you'll know it as soon as we do!
Whether you are coming out to the shore to watch the most exciting sport on water or just want to keep up with the latest news and results, grab the app and follow H1 Unlimited all year round!
The H1 Unlimited app is designed to be easy to use, to provide as much background material as possible about our sport, and most of all, provide timely information such as news, video clips, heat finishes, points totals and schedule changes. Please note that the layout of the app may change from the off-season layout to a different layout once we start racing – some sections may change locations or be deleted, and other sections may be added.
Every time you open the app, it will sync with the server, insuring you have up-to-date information. During the course of the race weekend, you should make a point of syncing it on a regular basis to make sure you get the latest news, results, videos and other information as it's being updated.
Permissions and privacy: The only thing the app will ask permissions for are location (in order to allow you to navigate to our events or to show your distance away from our events), and permissions involved in sharing the app with friends (text, email, etc.).
We will not collect or share any of your personal information.