Jimmy Shane
Tuesday, June 12th, 2018 at 10:28am
I miss Dan every day! I am thankful for the oppurtunity to have been part of a Gold Cup victory with Jimmy, Dan and the entire HomeStreet / Madison team. Good luck in the upcoming season!
Jimmy your a class act and so was Dan he'd be proud of the team and you,and especially when the new boat hits the water,and that Cindy took over and she's doing great as a crew chief,can't wait to see you and the team and especially the new boat in Detroit if it's done by that time,Rest in peace Dan this season is for you.
Dan will be watching! He gathered a lot of good info while y'all were here last summer. You're going to run great!!!
Hang in there buddy.. Just remember the time you shared together and all the smiles and positive things he brought into your life. Wishing you and the family all the best and to a great 2018 season. Go U-1 Miss Homestreet!!
Perfect Jimmy Shane - team is a team - I love the fact as the person being the diver that gets the most of the attention you recognize our buddy Dan. As him being a full-time Crew Chief in Madison IN I would often text him and ask if he was available for a beer. Most of the time it was "rain check?" but once in a while it was - "just left the shop I'll shower and be there in a few , don't leave" I am super excited that as a team every one of you decided to kick ass and keep on keeping on. Godspeed my friend See you in July!!!! #yougottaregatta
My friend, my co-worker. I miss his text messages and the thought of knowing I could reach out to him at any time. I'll never forget when Dan was installing a new garbage disposal for us at after work. Tia called to say she had dinner ready. Dan said, "I'm putting in a garbage disposal for Marc, I'll be there when I'm finished." 😂😂 Good luck to team Homestreet in 2018! I know Dan will be riding with Jimmy.
The Vonderheides were one of his Madison families and we miss him, his smile and his laugh. Thanks for your post Jimmy!
Still can't process losing him. As always, wishing you, Cindy and your team much luck Mr. Shane.
One of my favorite pics of y'all at Guntersville last June.
Thank you for the kind words. Miss him forever! From Dan's sis
Well said Jimmy- he will be on the minds of many.
GO WIN THE CAHMPIONSHIP IN THE NAME OF DAN!
Thanks Jimmy, really appreciate it. RIP MY PRECIOUS DANNY BOY...you were My Good Son ❤🇺🇸❤
Jimmy, thanks for acknowledging Dan. I thought that it was strange that no one else had done so.
He is watching over you Jimmy! Thank you for acknowledging my cousin...... miss him every day.
Jimmy he will be thinking about you everyday and every time you are in that boat.
Went to high school with Dan, missed dearly...goid luck this year Jimmy !
Dan will always be with you! Go get em Jimmy
I will be remembering Dan also when I see the U1 on the water. Glad I got to know him.
He's is over watching u and the team good luck see u in Madison
We are here in madison for you jimmy...much love
He will always ride in your heart. ❤️
He would be so proud Jimmy
❤️❤️❤️
Jimmy Shane:
J. Michael Kelly:
Saturday, August 6th, 2016 at 7:14am
1A heat winner Graham Trucking https://t.co/I41GvOCASW
1A heat winner Graham Trucking pic.twitter.com/I41GvOCASW

— J. Michael Kelly (@JMichaelKelly12) August 6, 2016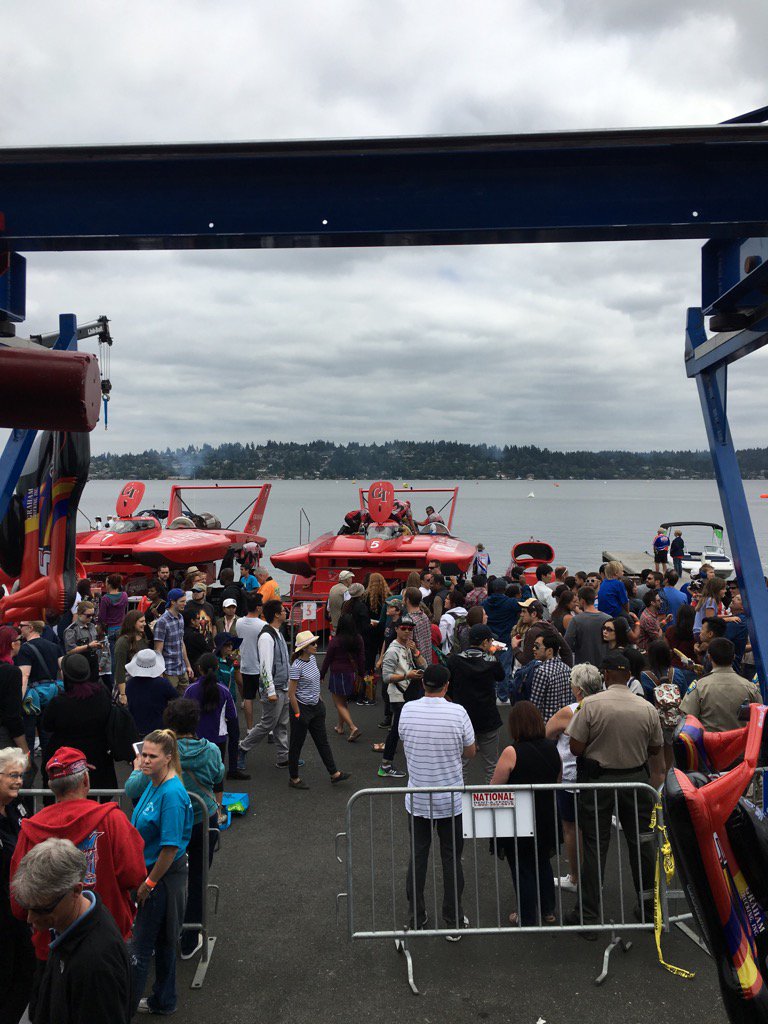 Jeff Bernard:
Andrew Tate:
Friday, June 1st, 2018 at 3:13pm
How's it hangin'? The U-9 is ready for 2018 @tricitywaterfollies #h1unlimited https://t.co/KqXUoa4J4U https://t.co/lO6aVf7tza
How's it hangin'? The U-9 is ready for 2018 @tricitywaterfollies #h1unlimited https://t.co/KqXUoa4J4U pic.twitter.com/lO6aVf7tza

— Andrew Tate (@AndrewTate101) June 2, 2018
Cal Phipps:

Bert Henderson:

Thursday, April 5th, 2018 at 1:58pm
H350/5L is coming along nicely. Primer is on seems. Some spot filling tomorrow then upside down to finish out bottom. Should be ready for delivery in a week or so. Stay tuned for more updates on the Unlimited and the new 2.5L stock hulls https://t.co/Sb1cXT7z0o
H350/5L is coming along nicely. Primer is on seems. Some spot filling tomorrow then upside down to finish out bottom. Should be ready for delivery in a week or so. Stay tuned for more updates on the Unlimited and the new 2.5L stock hulls pic.twitter.com/Sb1cXT7z0o

— Bert Henderson (@Bert_racesGP777) April 6, 2018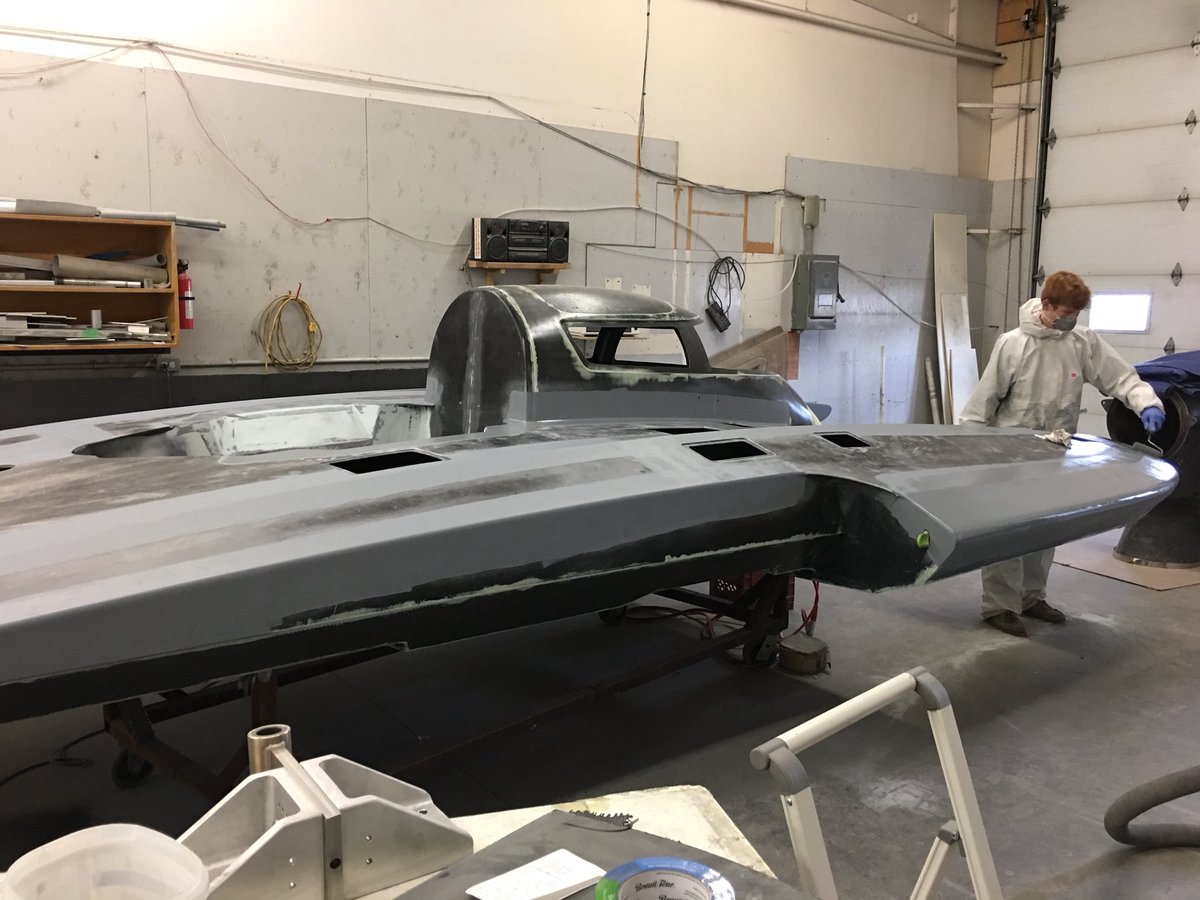 Tom Thompson:

Brian Perkins:

Thursday, June 14th, 2018 at 5:57am
The U-21 PayneWest Insurance is headed to Alabama!! https://t.co/JUV9qjrkkQ
The U-21 PayneWest Insurance is headed to Alabama!! pic.twitter.com/JUV9qjrkkQ

— Brian_Perkins21 (@BrianKPerkins) June 14, 2018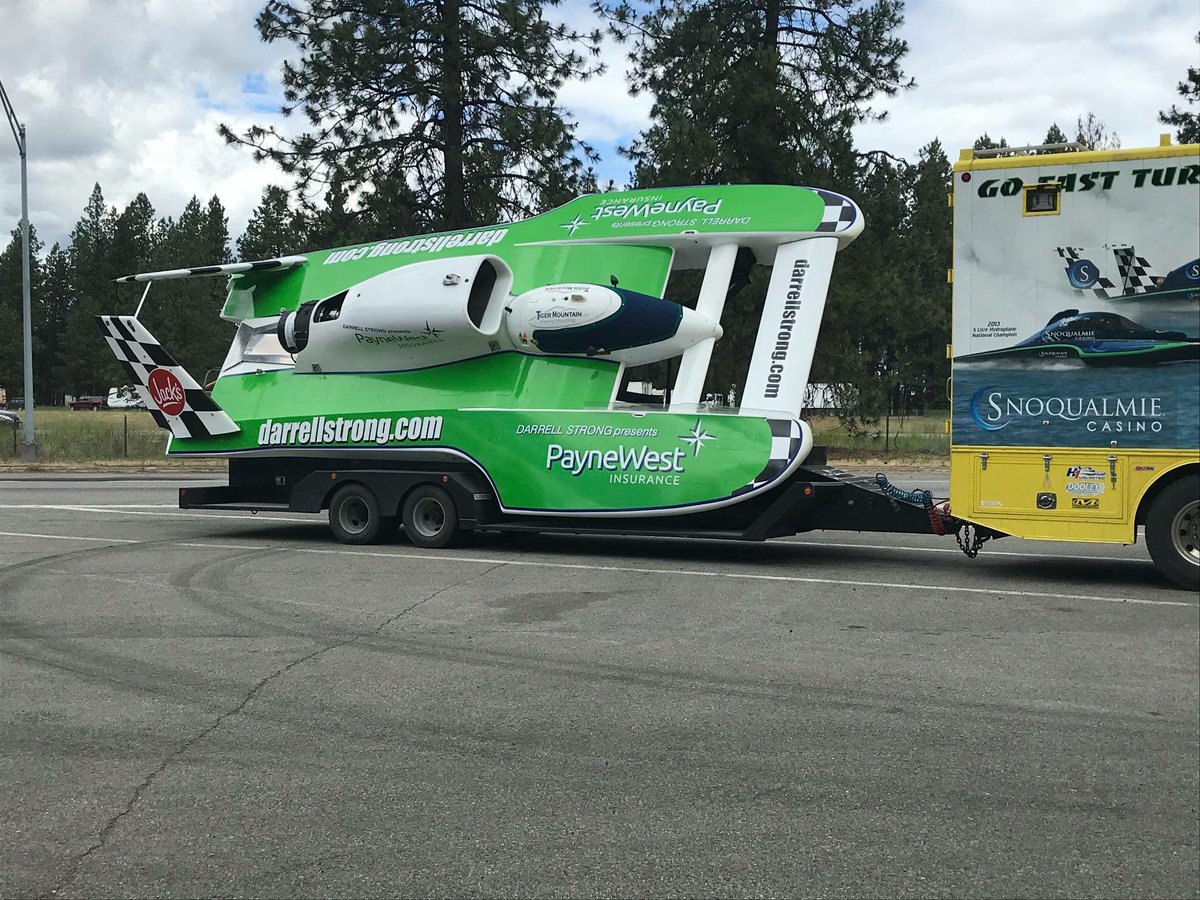 U-11 Racing Team:
Scott Raney (U-11 Crew Chief):

Tuesday, May 22nd, 2018 at 6:09am
Using some brand new parts again today in a really neat box, built in the 3rd quarter of 1962. https://t.co/EjjeAEC6N8
Using some brand new parts again today in a really neat box, built in the 3rd quarter of 1962. pic.twitter.com/EjjeAEC6N8

— Scott Raney (@spr_11) May 22, 2018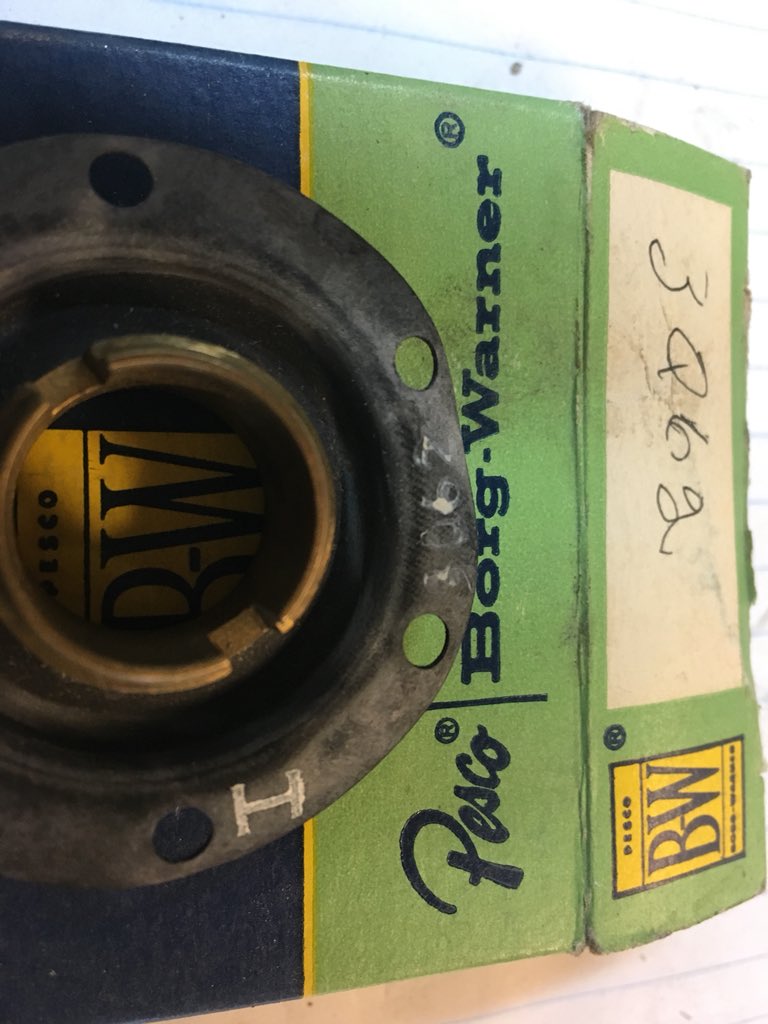 Miss Madison Racing U-1:
Go3 Racing:

Thursday, June 14th, 2018 at 4:13pm
The backup driver. https://t.co/MAizhlmVsu https://t.co/m6M4bmUWHV
The backup driver. https://t.co/MAizhlmVsu pic.twitter.com/m6M4bmUWHV

— Go 3 Racing (@go3racing) June 15, 2018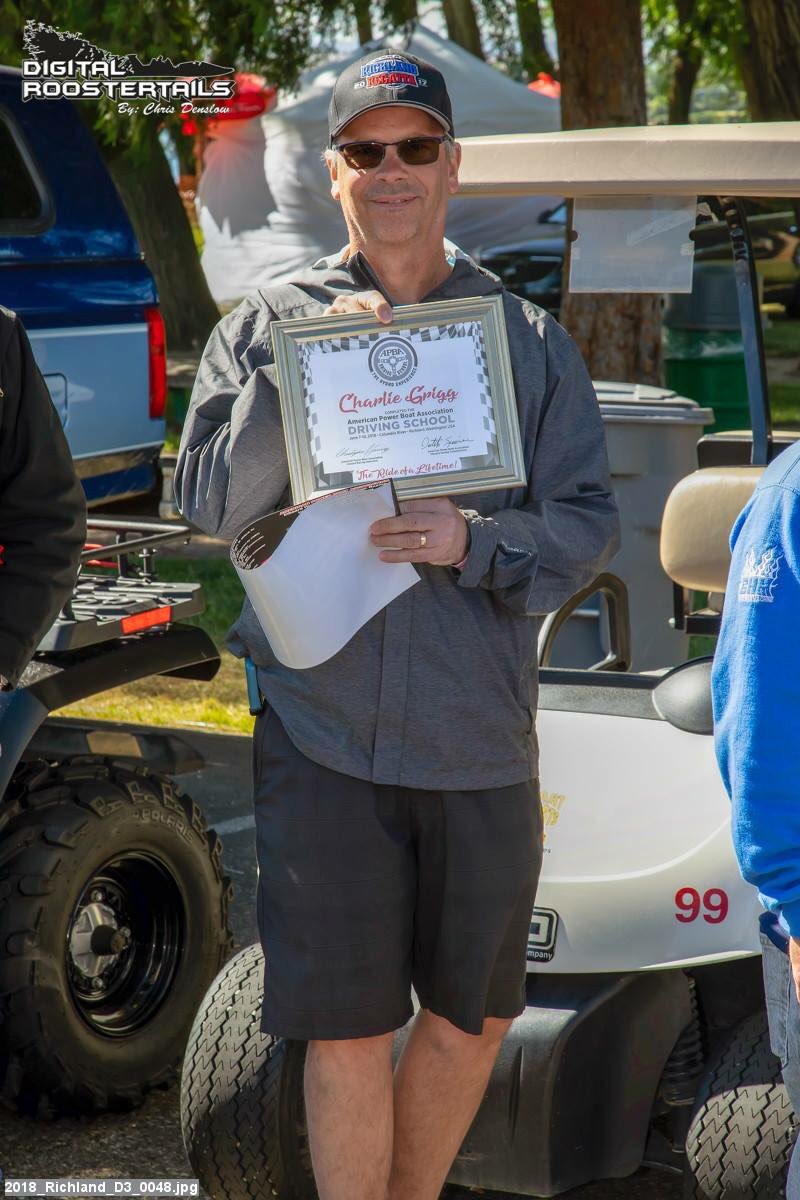 Detroit Unlimited:

Jones Racing U-9:

Go Fast Turn Left U-21:

Leland Unlimited:

Guntersville Lake Hydrofest:
Tuesday, June 12th, 2018 at 6:48am
Do not wait to buy your tickets for Guntersville Lake HydroFest! Get them today and SAVE!

Ticket prices will jump next week by $10 per ticket!

#GvilleHydro18 https://t.co/bhIMf1M3va
Do not wait to buy your tickets for Guntersville Lake HydroFest! Get them today and SAVE!

Ticket prices will jump next week by $10 per ticket! #GvilleHydro18 pic.twitter.com/bhIMf1M3va

— Marshall County CVB (@MarshallCoAL) June 12, 2018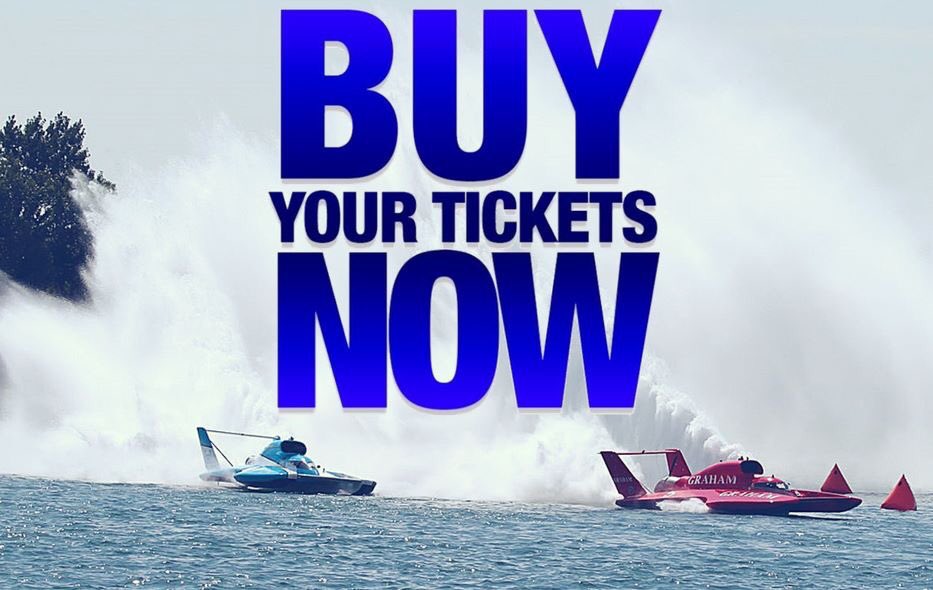 Tri-Cities Gold Cup:
Friday, June 15th, 2018 at 4:36am
When the Grand Prix fire their engines, it will be sure to get the attention of the entire shoreline. https://t.co/VRy8qUvi3Z https://t.co/XbfrnNzhiv
When the Grand Prix fire their engines, it will be sure to get the attention of the entire shoreline. https://t.co/VRy8qUvi3Z pic.twitter.com/XbfrnNzhiv

— TriCityWaterFollies (@Water_Follies) June 15, 2018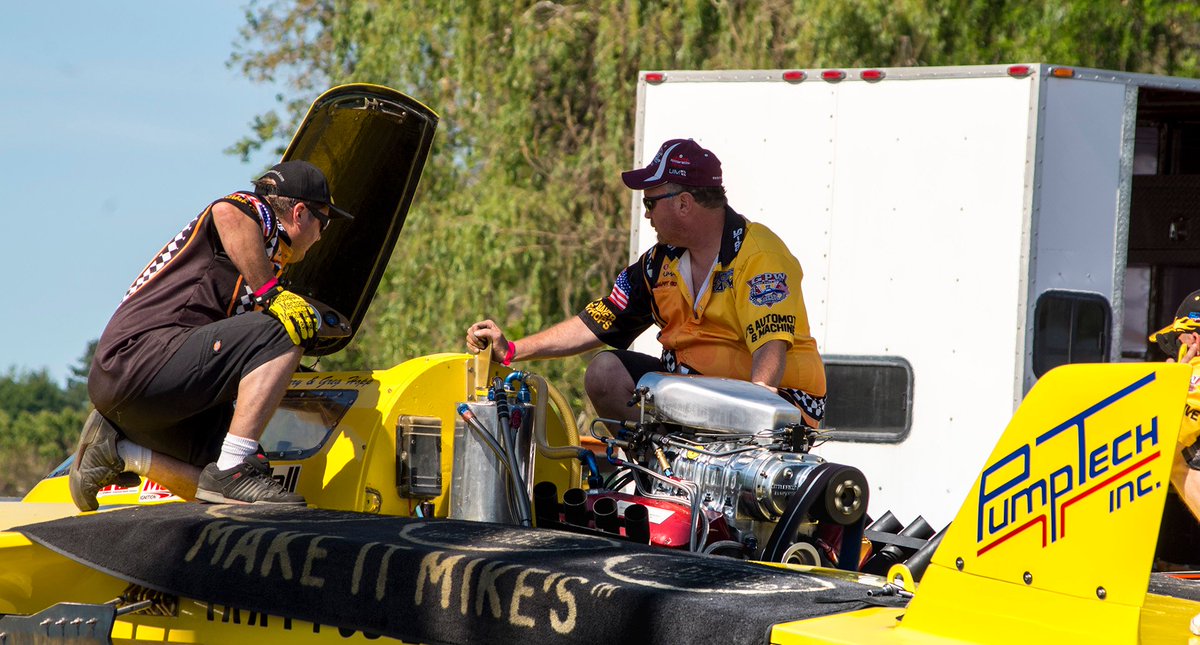 Seattle Seafair:
Sunday, June 17th, 2018 at 12:10am
Capital One Torchlight Run Father's Day Special: We've pushed back the price increase another day so you can treat your dad to a healthy gift! No code necessary. Offer ends at midnight tonight. https://t.co/adZVSYSSk7
Capital One Torchlight Run Father's Day Special: We've pushed back the price increase another day so you can treat your dad to a healthy gift! No code necessary. Offer ends at midnight tonight. pic.twitter.com/adZVSYSSk7

— Seafair Festival (@SeafairFestival) June 17, 2018
Detroit Hydrofest:
San Diego Bayfair:
Friday, June 8th, 2018 at 8:36am
Always a favorite for the @SD_Bayfair team before the races. Enjoy retirement! https://t.co/CiijRUvxDW
Nati's Mexican restaurant in Ocean Beach closing after 60 years in business https://t.co/1lGjbInpWS pic.twitter.com/ZKLk8HSCPW

— The CW San Diego (@thecwsandiego) June 8, 2018