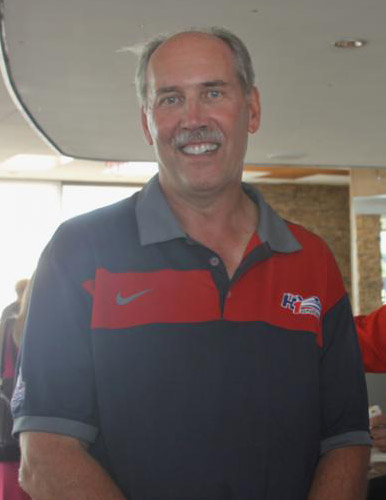 This past week saw the end of some well-established sporting traditions, including the Detroit Red Wings' streak of making the Stanley Cup playoffs for 25 straight years (in their last year at Joe Louis Arena), and the announcement by KIRO-TV in Seattle that, after 66 years, there would no longer be live television coverage of the Seafair unlimited hydroplane races.
Despite many postings to the contrary, neither event symbolizes the demise of the Red Wings or of unlimited hydroplane racing, or the impending end of the world.  The Red Wings' situation is a result of a cycle of many years of success, which resulted in the team not having many high draft picks.  So, even though this season did not go as well as hoped, the team has stockpiled draft picks for this coming year, in order to retool, and will open a brand new arena in downtown Detroit, hardly signifying a downfall.
Similarly, the decision by KIRO simply makes economic sense, and does not reflect a decision to shun Seafair.  Certainly, other than election coverage and Congressional hearings, there are precious few events which enjoy live television coverage for eight hours straight.  Instead, KIRO, which has provided spectacular coverage of the H1 series and its predecessors over the years, plans on airing a prime-time 90 minute highlight package on Sunday, August 6, pre-empting the extremely popular 60 Minutes.
So, my suggestion as to how to fill the void left by no live television coverage of Seafair?  Buy a ticket and get down to Lake Washington, and enjoy a great summer day of boat racing and an air show with as many family and friends as you can gather, and then watch the highlight show when you get home.
As great as KIRO's live coverage may have been, there is nothing like experiencing the sound, smell and sight of unlimited hydroplane racing in person.  Be receptive to change….you may find out that sometimes it's healthy.