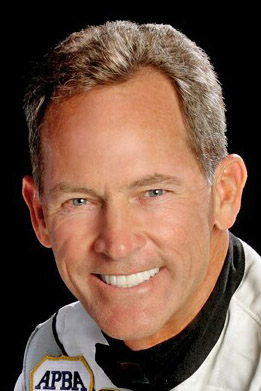 Hi Friends,
I hope your winter is treating you well, and for those in warmer climates, this is the time of year we're most appreciative.  For many of you who are football fans, your teams might not have made it to the Super Bowl. But take heart. Seattle in particular played with determination and showed once again their soul runs deep.  Thankfully, their fans are much like ours. Thru thick and thin you've stuck with us. At H1 we do not take that for granted. As a former driver and now as Chairman, I'm keenly aware that without you, our sport doesn't exist.
I was reminded again this past weekend during meetings of a professional association to which I belong. There's a disconnect between the producing membership and some in leadership of that organization. There is a danger in something I call "the arrogance of the inside".  Where those on the inside believe they possess superior knowledge and tend to hush or ignore contrary thought. There is hope of course.  New leaders, some younger and some with younger minds but older in age; recognize that simply because an organization has been around a long time, doesn't mean the future is yours.
As we meet for our H1 annual gathering and banquet in Seattle February 19 and 20, you, our fans and stakeholders will be our primary focus. While much of the discussion will focus on rules, the core decisions will always lead back to you. Our owners get that. And while we have to make certain they can afford to race, collectively we exist because you like boat racing, and in our case Unlimited hydros. We can never take for granted your participation and enthusiasm.
As for our schedule, we know with certainty we'll be racing in Madison, IN on July 1-3. TriCities, WA on July 29-31, Seattle, WA on August 5-7, Detroit, MI (Gold Cup) on August 27-28 and San Diego CA on September 16-18.  We're hopeful that Coeur d'Alene will happen between Madison and Tri-Cities .  The race committee had an active display at the Spokane boat show, (my thanks to Stacey of the U-100 for supplying the display boat).  We're close to a definitive agreement with Guntersville on a three year agreement that will bring testing this year, an exhibition in 2017 and a full race in 2018.  We'll be releasing a new video, to be used by teams and race sites to introduce our sport to potential sponsors, fans and sites. It will go live on H1Unlimited.com shortly after the meetings. Heather Zara, a dynamic young woman from Detroit produced the video.  You're welcome to download it for free once it becomes available.
Shortly after the meetings I can give you a firm boat count, new sponsors, as well as any new teams that may be joining us.  What we don't want to do is over promise and under deliver.
In closing, thank you again for being part of the H-1 family. As my late Father said, (many of you knew him and I'll add I'm not sure where he read it) but he told me frequently "when you start to think your own sweat is perfume, you're in trouble".  When that inevitably happens, feel free to knock us back into reality.
Steve