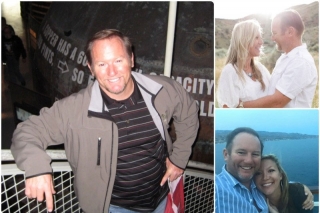 The Unlimited Hydroplane community lost a long-time friend and supporter when All Access Equipment Rental's own Jeffrey Michael Johnson was killed in a private plane crash Thursday, September 3.
Both Jeff and longtime friend Kevin Aylesworth had been working on putting together a Hydroplane Event for their friends, family and customers when the tragic accident happened. This event is a tradition they've both shared for years. In Jeff's honor, the show will go on! Johnson and Aylesworth have had a long-lasting passion for boat racing. Both traveled and have spent hundreds of hours building an empire together in which U-21 was born in 2004.
Jeff had many interests in life but his legacy is All Access and his family. His love for All Access was evident in the way he took care of his customers and employees alike.
Jeff truly is and always will be The Man, The Myth, and The Legend.
A memorial service for Jeffrey 'JJ' Johnson will be held at Sacred Heart Catholic Church in Ocean Beach, CA on September 10, 2015 at 11 AM. There will be a paddle out at 3:30 PM at Ocean Beach Pier in his memory.