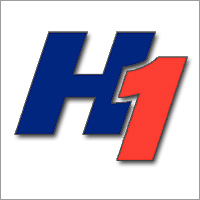 Due to debris on the Ohio River, the 2015 Madison Regatta will use a different format to decide the winner of the Governor's Cup.
"We have been discussing for many years a way to race on smaller bodies of water," said Steve David, H1 Unlimited Chairman.  "With the amount of debris in the water, this will give us an opportunity to test a three lap shootout format.
"This format will open up other possibilities for new race sites on the H1 circuit."
Five boats will compete for trophies and prize money.  The preliminary heats will consist of two boats each.  Due to the odd number of competitors, one hydroplane will be a trailer boat in one of the preliminary heats.  Even though it is considered a trailer boat, it will not be penalized as such because the Championship Race lane assignments will be based on times
Heat 1A is currently scheduled for 1:45PM EDT and will feature the U-11 Peters & May against the U-5 Graham Trucking.  Heat 1B will be the U-7 Graham Trucking II and U-1 Oberto with U-12 Miss DiJulio as the trailer.
Heat 2A will pit the U-11 Peters & May against the U-7 Graham Trucking II with U-12 as the trailer.  Leaving the U-1 Oberto and U-5 Graham Trucking in Heat 2B
The final heat will consist of 4 boats with one trailer with lane assignments determined by time and speeds from preliminary heats.  No National High Points will be awarded for this event.