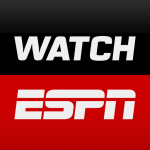 Go to www.golivesportscast.com for a replay of Sunday coverage from the 2015 Madison Regatta
---
The H1 Unlimited Hydroplane video streaming landscape is set for the 2015 season.
A new contract with Go Live Sports Cast will guarantee a web-based TV program for every national race, with Madison and San Diego finding their events on ESPN3. The Go Live/ESPN3 broadcasts will be available for free viewing in more than 85 million households nationwide on computers, smartphones, tablets, Xbox, and Roku with no additional software to install.
The announce team of Steve Montgomery and H1 Chairman Steve David will anchor the Go Live/ESPN3 broadcast in Madison and San Diego with a pit reporter to be named at a later date. Seattle and Tri-Cities will have local television broadcasts and web delivery of those two national races on KIRO-TV and KNDU-TV, respectively.
"The arrangement with Go Live Sports Cast is more than just a race event video agreement," said H1 Chairman David. "They are going to provide promotional videos for ESPN3 and promote our sport on their media platforms."

"We are pleased to bring the sport of hydroplane racing to millions of fans on our distribution network that includes Internet, mobile and Roku," said Go Live President Frank Mazzella. "This sport is very exciting and fast paced, and Go Live Sports Cast is committed to bringing quality video to a global audience. We will be working with the race teams to broaden their reach. We're also pretty excited to provide content on the ESPN3 platform – we'll be giving millions of WatchESPN fans all the excitement."
In addition to live streaming, Go Live Sports Cast will supply a live chat room for all H1 Unlimited races. It will also provide H1 Unlimited with a camera crew, audio engineers, encoding technicians and equipment with a master control or an onsite broadcast truck. The live stream will also have graphics, scoring, and bumpers.
Go Live Sports Cast will develop promotional marketing, social networking, press releases and event advertising on its website.
Go Live Sports Cast (a division of Soundque Multimedia) is one of the longest running providers of live and archived Internet video streaming services in the Midwest. Its focus is to bring TV quality broadcasting online, and to IPTV for millions of sports fans internationally.
Go Live Sports Cast is the broadcast service for the Major Arena Soccer League (MASL), the largest professional indoor soccer league in North America, and also broadcasts MMA (Mixed Martial Arts), boxing, ice hockey, prep sports along with hall of fame ceremonies, political conferences and a myriad of other professional and amateur events.
To find out more about Go Live Sports Cast, go to http://golivesportscast.com/.
Watch the promo: