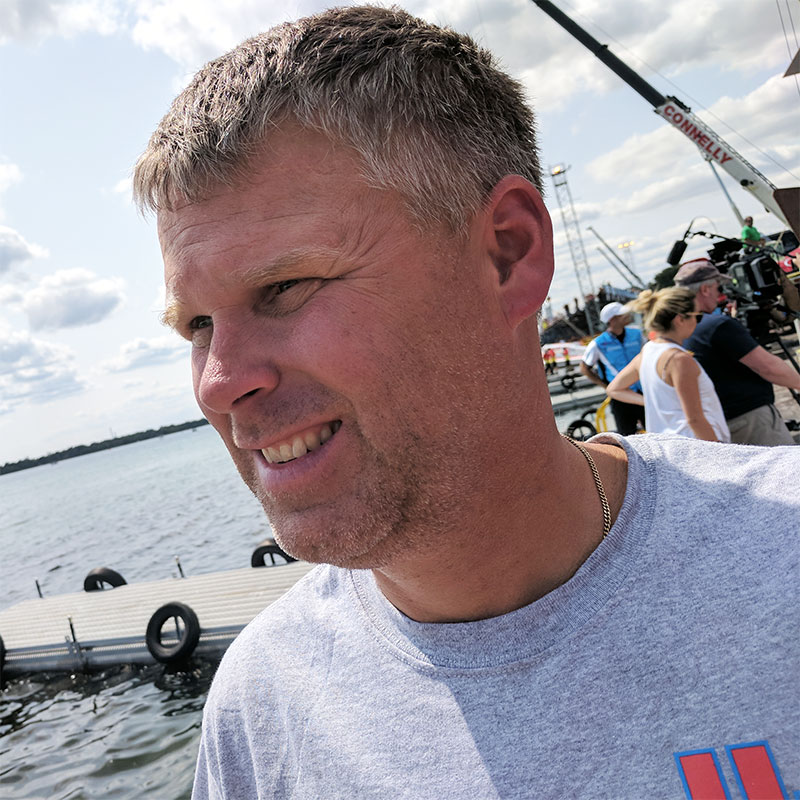 Bert Henderson got his introduction to h1 Unlimited racing during the 2017 Detroit President's Cup/Gold Cup weekend in the U-7 Spirit of Detroit of Detroit owner Dave Bartush.
A native of Brockville, Ontario, Canada, Henderson brings decades of boat racing experience to the wheel, having been racing and winning in the Grand Prix ranks for years. He built and drives the GP-777 Steeler in the Canadian GP series.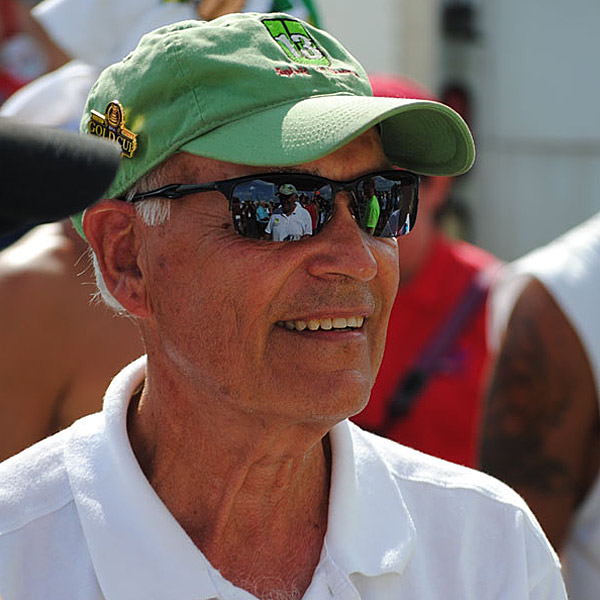 Prior to moving up to the Unlimiteds in 2005,  Dave Bartush  raced since 1997 in the very competitive 5 liter class.  Along with a partner, raced the only 3 boat team on the APBA inboard circuit, and was co-owner of the 5 liter 1999 APBA National high points champion.
Became the first and only team in APBA history to win all 3 top spots in a National event, pulling off this feat at the 1999 North American Championship in front of a hometown crowd on the Detroit River.
Bartush Served 4 years in the US Air Force and Graduated from Loyola University, New Orleans with a BA with a Major in Accounting.
He is an avid history buff and long time collector of vintage race cars. He also maintains a large collection of unlimited hydroplanes for future Detroit development.
More information on the team can be found at www.detroitunlimited.com
| | | | | | | | | |
| --- | --- | --- | --- | --- | --- | --- | --- | --- |
| Year | Date | City | Driver | Finish | Boat # | Boat Name | Qual. | Race |
| 2012 | 7/8/2012 | Madison | Cal Phipps | DNS | U-13 | Spirit Of Detroit | 130.000(0) | |
| | 7/15/2012 | Detroit | Cal Phipps | DNS | U-13 | Tubby'S | 000.000 | |
| 2010 | 7/4/2010 | Madison | Cal Phipps | 8th | U-13 | Spirit Of Detroit | 147.352 | |
| | 7/11/2010 | Detroit | Cal Phipps | 7th | U-13 | Miss D.Y.C. (1) | 152.001 | |
| | 7/25/2010 | Tri-Cities | Cal Phipps | 8th | U-13 | Spirit Of Detroit | 156.296 | |
| | 8/8/2010 | Seattle | Cal Phipps | 10th | U-13 | Miss Jillians | 141.723 | |
| | 9/19/2010 | San Diego | Cal Phipps | 12th | U-13 | Spirit Of Detroit | 145.656 | |
| 2008 | 6/29/2008 | Evansville | J. Michael Kelly | 7th | U-13 | Graham Trucking (4) | 144.837 | |
| | 7/13/2008 | Detroit | J. Michael Kelly | No Contest | U-13 | Miss D.Y.C. (1) | 142.052 | |
| | 7/27/2008 | Tri-Cities | J. Michael Kelly | 10th | U-13 | Graham Trucking (4) | 158.699 | |
| | 8/1/2008 | Seattle | J. Michael Kelly | 7th | U-13 | Graham Trucking (4) | 148.545 | |
| | 9/20/2008 | San Diego | J. Michael Kelly | 5th | U-13 | Graham Trucking (4) | 155.755 | 127.189 |
| 2007 | 7/1/2007 | Evansville | J. Michael Kelly | 6th | U-13 | Spirit Of Detroit | 148.270 | |
| | 7/8/2007 | Madison | J. Michael Kelly | 3rd | U-13 | Spirit Of Detroit | 148.473 | 135.816 |
| | 7/15/2007 | Detroit | J. Michael Kelly | 3rd | U-13 | Spirit Of Detroit | 155.379 | |
| | 7/29/2007 | Tri-Cities | J. Michael Kelly | 4th | U-13 | Spirit Of Detroit | 151.911 | |
| | 8/5/2007 | Seattle | J. Michael Kelly | 3rd | U-13 | Miss Car Pros (2) | 138.448 | 134.793 |
| | 9/16/2007 | San Diego | J. Michael Kelly | 5th | U-13 | Spirit Of Detroit | 151.757 | 115.753 |
| 2006 | 7/16/2006 | Detroit | J. Michael Kelly | DNQ | U-13 | Acura Of Bellevue | DNQ | |
| | 7/30/2006 | Tri-Cities | J. Michael Kelly | 12th | U-13 | Acura Of Bellevue | 151.374 | |
| | 8/6/2006 | Seattle | J. Michael Kelly | 12th | U-13 | Acura Of Bellevue | 132.897 | |
| 2005 | 7/17/2005 | Detroit | Terry Troxell | 1st | U-13 | Miss Al Deeby Dodge (3) | 131.044 | 132.315 |
| | 7/31/2005 | Tri-Cities | Terry Troxell | 7th | U-13 | Spirit Of Detroit | 130.000( 1) | |
| | 8/7/2005 | Seattle | Terry Troxell | 8th | U-13 | Sportboat Northwest.Com | 140.723 | |
| | 9/11/2005 | Nashville | Terry Troxell | 3rd | U-13 | Spirit Of Detroit | 152.033 | 135.036 |
| | 9/18/2005 | San Diego | Terry Troxell | 3rd | U-13 | Spirit Of Detroit | 149.732 | 119.966 |
Crew Chief:
Bill Guckian
Interim Crew Chief: Jeff Bernard
CREW:
Derek Aben
Jamie Auld
Dave Bartush
Len Bartush
Dean Boike
Tom Kelly
Doug Peterson
Sam Stechishen
Chip VanAntwerp
Andrew "Goober" Werling
Home Port: Detroit, Michigan
Boat Colors: Red
Engine: Lycoming T55 L7C
2015 Boat Points: N/A
2015 Driver Points: N/A
2015 Season Finish: N/A