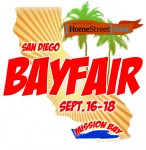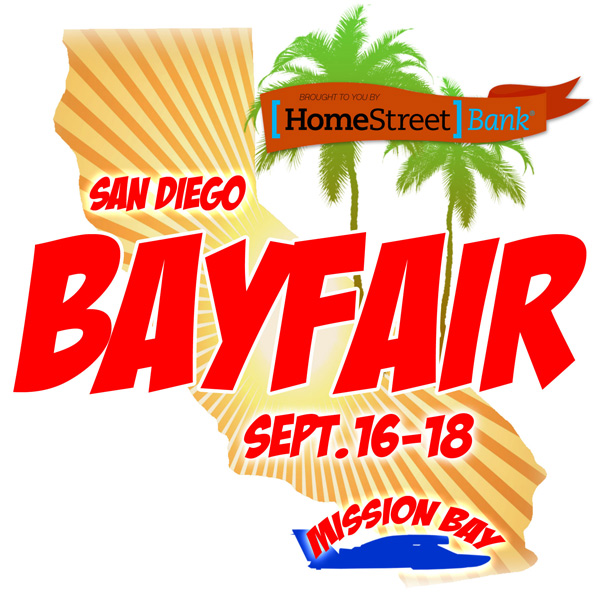 We are scheduled to be streaming the public address system audio LIVE from the San Diego Bayfair Bill Muncey Cup via MIXLR, giving you the ability to listen either online or on an app on your Apple or Android device.
Click the play button in the control below while we are broadcasting (see schedule below) or install the MIXLR app on your device to listen no matter where you are.
Mixlr is a simple way to broadcast, share and listen to live audio.

H1 Unlimited will use the MIXLR app to broadcast various audio channels during our race events, so we highly advise you to download the FREE MIXLR app so you can listen anywhere.

Once you've opened the app, search for "H1Unlimited" to open our channel and listen to our audio feed.
Working/Perimeter Boat Roll Call (each morning check-in)
7:15 AM
7:25 AM
Stock Outboard Heat Racing AXH, ASH, 20SSH, CSH, CSR, OMC Hydro
7:15 AM
9:00 AM
H1 Driver/Crew Chief Meeting H1 Office
8:00 AM
H1 Testing
9:00 AM
10:00 AM
Testing Flatbottoms (SE, SS, PS – 20 Mins, KRR – 10 Mins, Crackerboxes – 10 Mins)
10:00 AM
10:40 AM
1 Liter Mod Testing #1
10:40 AM
11:05 AM
Grand Prix West Testing #1
11:05 AM
11:30 AM
Heat #1 Super Stock, SE, KRR, Crackerbox, Pro Stock
11:30 AM
12:15 PM
Heat #1 1 Liter Mod
12:15 PM
12:30 PM
H1 Testing
12:30 PM
1:30 PM
Heat #2 Super Stock, SE, KRR, Crackerbox, Pro Stock
1:30 PM
2:15 PM
1 Liter Mod Final
2:15 PM
2:30 PM
H1 Qualifying
2:30 PM
4:30 PM
Grand Prix West Testing #2
4:30 PM
5:00 PM
Testing SST-45
5:00 PM
5:30 PM
Working/Perimeter Boat Roll Call (each morning check-in)
7:15 AM
7:25 AM
Stock Outboard Heat Racing AXH, ASH, 20SSH, CSH, CSR, OMC Hydro
7:15 AM
9:15 AM
H1 Driver Physicals
8:00 AM
9:00 AM
Limited Test SST-45 (20 mins), SE, Super Stock, Pro Stock, Crackerbox, KRR (20 Mins)
9:15 AM
10:05 AM
H1 Driver Meeting
9:15 AM
9:45 AM
1 Liter Test
10:05 AM
10:35 AM
Grand Prix West Testing #3
10:35 AM
11:05 AM
H1 Testing
11:05 AM
12:05 PM
Heat #1 SE, Super Stock, KRR, Crackerbox, Pro Stock
12:05 PM
1:00 PM
Driver Autograph Session
12:15 PM
1:15 PM
SST-45 Qual. #1
1:00 PM
1:30 PM
1 Liter Mod Heat #1
1:30 PM
1:45 PM
Grand Prix West Heat #1 (Group A)
1:45 PM
2:00 PM
H1 Testing
2:00 PM
2:45 PM
Grand Prix West Heat #1 (Group B)
2:45 PM
3:00 PM
Final Super Stock, SE, KRR, Crackerbox, Pro Stock
3:00 PM
3:45 PM
SST-45 Qual. #2
3:45 PM
4:15 PM
1 Liter Mod Final
4:15 PM
4:30 PM
Grand Prix West Heat #2 (Group A)
4:30 PM
4:45 PM
H1 Unlimited Heat 1A presented by HomeStreet Bank
4:45 PM
5:00 PM
Grand Prix West Heat #2 (Group B)
5:00 PM
5:15 PM
H1 Unlimited Heat 1B presented by HomeStreet Bank
5:15 PM
5:30 PM
NOTE: SCHEDULE HAS CHANGED

H1 Driver Physicals
8:00 AM
9:00 AM
Opening Ceremonies – National Anthem
10:00 AM
H1 Testing
10:00 AM
11:00 AM
Heat #1 Super Stock, SE, KRR, Crackerbox, Pro Stock
11:00 AM
12:00 AM
Heat #1 1 Liter Mod
12:00 PM
12:15 PM
Grand Prix West (Group A)
12:15 PM
12:30 PM
H1 Unlimited Heat 2A presented by Davies Electric
12:30 PM
12:45 PM
H1 Unlimited Heat 2B presented by Davies Electric
12:45 PM
1:00 PM
SST-45 Test
1:00 PM
1:25 PM
Final Super Stock, SE, KRR, Crackerbox, Pro Stock
1:25 PM
2:30 PM PDT
H1 Unlimited Heat 3A
2:30 PM
2:45 PM
H1 Unlimited Heat 3B
2:45 PM
3:00 PM
SST-45 Final Heat
3:00 PM
3:45 PM PDT
1 Liter Mod Final
3:45 PM
4:00 PM
Grand Prix West Final
4:00 PM
4:15 PM
The Bill Muncey Cup presented by HomeStreet Bank 2.5
4:30 PM
4:45 PM