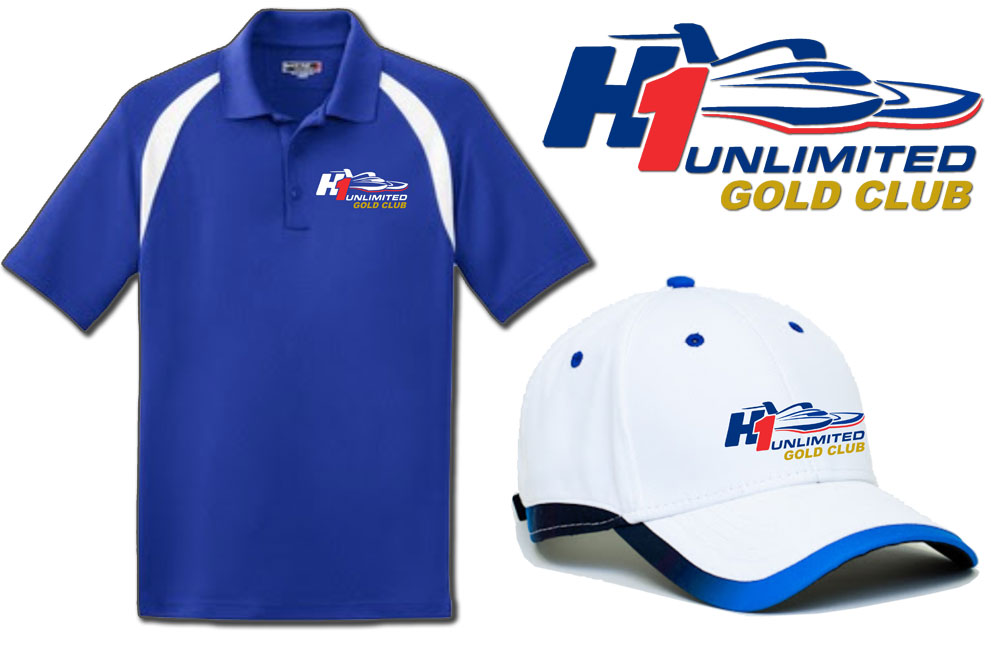 New for the 2016 season is the EXCLUSIVE H1 Unlimited "Gold Club".
With your $100 H1 Gold Club membership, you get the following benefits:
Exclusive Gold Club polo
Gold Club embroidered hat
Collectible Gold Club Card with a lanyard.
Cold pit access to every event of the H1 Unlimited circuit *does not include event admission
Exclusive small group session with either a driver/crew chief/ official/owner at each event.
When finalizing your purchase, please also include the following information:
Name
Address
Email
Contact phone
Emergency contact
Birthdate