Madison Regatta At Winter Boat Shows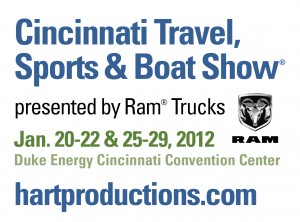 The 2012 Madison Regatta will be featured at three major Mid-West boat shows in January and February.
Cincinnati Travel, Sports & Boat Show: January 20 – 22 & January 25 – 29, 2012. Miss Madison Display Boat will be onsite at location B6 in the Duke Energy Convention Center. website: http://www.hartproductions.com/travel-sport-and-boat-show/
Louisville Boat, RV & Sportshow Show: January 25 – 29, 2012. Madison Regatta will have a booth onsite. website: http://www.louisvilleboatshow.com/
Indianapolis Boat, Sport & Travel Show: February 17 – 26, 2012. Miss Madison Display Boat will be onsite at location C143-C146 in the Pepsi Coliseum. website: http://indianapolisboatsportandtravelshow.com/
U.S. Soldiers Serve as Crew on H1 Teams
More than two dozen Army soldiers based in Doha, Qatar, are serving as volunteer crew members on H1 Unlimited teams competing at the Oryx Cup UIM World Championships.
Handling tasks from washing boats to swapping propellers, the soldiers are getting a first-hand look at the demands of getting a hydroplane ready to race. For many of the young men and women, it's the first time they have seen an unlimited up close.
"With these high-powered engines, you can't get better than that," said soldier, Army Specialist Carlos Ramirez, who was raised in Phoenix, Ariz. "Now I'm interested in the sport, I'm definitely going to start following it."
This is the first time H1 Unlimited has done an outreach program with the U.S. military bases in Doha. The program is a natural extension of its partnership with the Air National Guard, said H1 Unlimited Chairman Sam Cole.
Cole brought the TapouT/Muscle Pharm boat to display at Camp As Sayliyah and asked if any soldiers would want to spend three days working with the teams. Base leaders handpicked 24 soldiers, who are putting in 10-hour days alongside the teams. Other volunteers are assisting H1 Unlimited officials with racecourse flags and getting the boats in and out of the water.
"The team owners are impressed at how hardworking and smart these men and women are," Cole said. "We know we have the finest troops in the world. For the teams working beside them, it only reinforces that."
TapouT/Muscle Pharm team owner Greg O'Farrell echoes Cole's sentiments.
"It's the start of a good friendship with these guys. We appreciate what they do for our country," O'Farrell said. "They're a pleasure to be around and we're having a lot of fun with them."
Army Specialist Nicole Hubbard was assisting the Oh Boy! Oberto crew and her main task was to deliver the black box that officials use to check for fuel flow and turbine over-speed violations. She spent some time talking with driver Steve David about what it's like behind the wheel of a hydroplane.
"They (base commanders) didn't tell us much coming into here," Hubbard said. "Now that I'm here, I'm having a blast."
Army Specialist Nohle Jensen was given the task of helping H1 Unlimited officials at the docks coordinating the boats going in and out of the water during testing and qualifying on Thursday.
"It's unreal. I never grew up around boats and to see them go 150 mph—oh my gosh," he said. "How expense these boats are is just unreal."
Cole said they will do the volunteer program with the troops at the Oryx Cup UIM World Championships in 2012 set for November 15-17.
"Everyone is having such a good time, we can't wait for next year," he said.
zp8497586rq
Oryx Cup UIM World Championship Schedule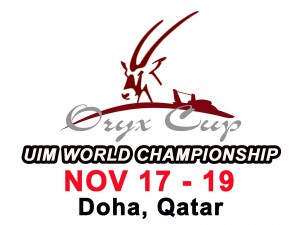 Times shown are local at the race site.
Qatar is 8 hours ahead of Eastern Time.  11 hours ahead of Pacific Time
Thursday, November 17th
 8:00AM – 9:00 AM      Driver's Meeting
9:30 AM – 12:00 PM   Unlimited Testing
1:00 PM – 4:00 PM     Unlimited Qualifying
4:15 PM                       Podium Event for Top Three Qualifiers, Draw for Heats 1A and 1B
4:30 PM – 6:00 PM     Pit Area Open to Public
 Friday, November 18th
 9:00 AM – 10:30 AM   Unlimited Testing
11:15 AM                    Driver's Meeting
1:00 PM                       Heat 1A
1:30 PM                       Heat 1B
1:50 PM                       Podium Event for Winners 1A and 1B, Draw for 2A and 2B
2:45 PM                       Heat 2A
3:15 PM                       Heat 2B
3:35 PM                       Podium Event for Winners 2A and 2B, Draw for 3A and 3B
3:40 PM – 5:00 PM     Pit Area Open to Public + VIP Tours
 Saturday, November 19th
 8:00 AM – 9:00 AM     Unlimited Testing
11:00 AM                    Heat 3A
11:20 AM                    Heat 3B
11:35 AM                    Podium Event for Winners 3A and 3B, Draw for 4A and 4B
12:45 PM                     Heat 4A
1:05 PM                       Heat 4B
3:00 PM                       Oryx Cup World Championship
3:30 PM                       Podium Awards Presentation
8:00 PM                       Gala Dinner and Awards Presentation
DYC Renews Gold Cup Support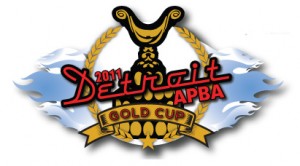 The Detroit Yacht Club, one of the oldest and most prestigious clubs in North America, has signed a contract to remain the Presenting Sponsor of the Detroit APBA Gold Cup Races for the next three years. The announcement was made by the Detroit River Regatta Association (DRRA), host organization for the race and representatives from the Detroit Yacht Club. In its role as Presenting Sponsor, the Detroit Yacht Club will lead the fundraising efforts for the annual event held in July, including seeking businesses, individuals and clubs to serve as Title Sponsor or underwriters to help preserve one of the oldest, ongoing events in the city.
"The APBA Gold Cup Races are part of Detroit's history, as well as all of motorsports," said Dr. A.J. Telmos, Commodore, Detroit Yacht Club. "The DYC is honored to continue our support of this Detroit institution and encourages others to do the same."
The Gold Cup is the oldest active trophy in motorsports, with Detroit hosting the longest running, yearly hydroplane race. The race takes place on the Detroit International Water Speedway, an oval course on the Detroit River just north of the Belle Isle Bridge – considered the most famous powerboat racecourse in the world. Although the Detroit Yacht Club's commitment is significant, race organizers emphasize more sponsors are needed in order to fund the costs of the event. As an example, in return for a Title Sponsorship commitment, the race would be named in their honor.
Other levels of commitment and sponsorship opportunities are available and needed to ensure the event will remain viable. The Detroit River Regatta Association is a not-for-profit entity formed to organize and manage the event and is largely supported by volunteers.
"The 2012 races, set for July 13 – 15, are nine months away, yet we encourage sponsors to come forward now to help keep the tradition of hydroplane racing alive on the Detroit River," said Tom Bertolini, President, DRRA. "This is a great opportunity for sponsors to show their commitment to Detroit and the region and associate their name with a 107-year-old-tradition with great name recognition."
The APBA Gold Cup Races feature a "free Friday" with no admission charge. In addition to the unlimited hydroplanes, additional classes of race boats, airplane shows and other entertainment are being reviewed for the three-day event. "The 2011 race was broadcast nationally on the Versus television network and was replayed recently just after a Detroit Lions telecast," added Bertolini. "This event is a great way to showcase Detroit, our beautiful riverfront and allow sponsors to achieve nationwide exposure."
For more information, contact the DRRA at 586-774-0980 or visit www.gold-cup.com ### Founded in 1868, the Detroit Yacht Club is one of the oldest and most prestigious private clubs in North America. The Detroit Yacht Club has been the center of Detroit society for nearly 150 years and continues a proud tradition and commitment to excellence and quality service to its members and the community. Offering boating and social memberships, the Detroit Yacht Club offers a first class dining experience, premier docking facilities in a picturesque location on Belle Isle, along with a variety of social events, recreational, athletic, health and fitness services.
For more information, please call 313-824-1200 or visit www.dyc.com The APBA Gold Cup, first presented in 1904, is the ultimate motorsport prize, considered the most prestigious powerboat racing trophy in the world. The Gold Cup began its relationship with Detroit more than 100 years ago and it is the oldest annual unlimited hydroplane race in the world. For more information, contact the Detroit River Regatta Association (DRRA) at 586-774-0980 or visit www.gold-cup.com
Qatar Welcomes H1 Unlimited

Nearly four years ago, H1 Unlimited Chairman Sam Cole signed a contract for the Unlimited hydroplanes to race in Doha, Qatar. It would be the first time the tour had ever competed outside of North America and in a foreign land that most of the race teams knew little about.
A lot has changed as the fleet prepares for the Oryx Cup world championships in Doha starting November 17. The Middle Eastern country entered the world stage last year when it was selected to host the 2022 FIFA World Cup, and in the process will become the first Arab country to host the soccer tournament. The country is also a big supporter of boat racing, hosting F1 and Class 1 races into addition to the H1 Unlimited Series.
"They are active in sports around the world," Cole said. "It's a sports mecca there this time of year."
Nowhere was that more obvious than when the team arrived last year for the Oryx Cup Championships. Streets around the Corniche, the waterfront promenade where the races take place, were lined with banners featuring individual drivers. At a nearby stadium, the Champions Tour with tennis legend John McEnroe was staging a match.
Team owner Ted Porter, who will be campaigning three boats in Doha, is impressed with the venue. The course features a skyline with high-rise buildings that is seen nowhere else on the H1 Unlimited circuit. Porter notes the crowds grew substantially last year and expects an even better turnout next week.
"The first year we didn't know what to expect or how we would be received," Porter said. "Once we got there we discovered this great atmosphere and it's been a good experience for the teams."
Although the teams are focused on winning the season's final race, they've gotten an opportunity to take in the local culture.  Drivers have ridden camels, watched camel races in the desert and participated in a day-long safari.
While their free time is limited at the race site, driver Steve David tries to take in as many sites around Doha as possible.
"It's all part of the whole experience," said David, who will make his third trip to Doha. "When you leave there you have a whole difference perception. They are very likable people."
H1 Unlimited opens the pits for one night so that the locals and race fans can see the hydroplanes and take pictures with the drivers. Thousands of people stream into the pits on the warm summer evening.
This year's Oryx Cup Championships will feature 12 teams—two more than in previous years. Driver Dave Villwock, who pilots the hometown boat Spirit of Qatar, is looking for his second straight Oryx Cup championship and to win his first national high points championship since 2007.
"We're definitely playing in the stadium for us," Villwock said. "We love racing for the people of Qatar … and would like to get them another victory."
Cole is hoping the Doha race is the centerpiece for an international expansion. Ultimately, H1 Unlimited would like to add three or four races overseas, he said.
"I think we've proven we can take the sport abroad," Cole said. "We want to expand the sport globally."
The Oryx Cup is being staged by the Qatar Marine Sports Federation (QMSF), under the presidency of His Excellency Sheikh Hassan bin Jabor Al-Thani.
To see more of Jim Simpson's Oryx Cup Gallery CLICK HERE
David & Villwock Win Saturday Prelims

Steve David and Dave Villwock look to be heading for another Sunday afternoon showdown as the duo won their respective heats Saturday at the Air National Guard Championship at San Diego Bayfair.
 Villwock and Valken.com driver Scott Liddycoat ran one of the best heat races of the season. Liddycoat had the lead for most of the three-lap race when Villwock ran him down just before the finish line and slipped past him.
 "If I could have had a little bigger lead going into that last turn, I probably could have held him off," Liddycoat said. "He kept me kind of tight and my boat is not real fast coming off the turn in the inside lanes."
 Villwock stayed close for the first two laps on the 2.5-mile racecourse and felt he could catch Liddycoat on the back stretch.
 "I just had to take my time," said Villwock, who has won on San Diego's Mission Bay eight times. "We were just running as hard as I could. It's only three laps not five laps so you have to get it done a little quicker."
 David left no doubt who was going to win his heat. The Oh Boy! Oberto driver led from start to finish, easily putting some distance between himself and second-place finisher driver Kip Brown.
 "I ran hard for a lap and was able to kind of conserve stuff," David said. "But I don't think we've seen everything the other teams have to offer this weekend."
 Saturday's heats were the first time the Air National Guard Hydroplane Series went to a new starting procedure because of the saltwater. Heats were drawn at random but drivers could pick their lanes based on the order they were drawn.
 David said luck of the draw will be needed Sunday for the winner of the Air National Guard Championship. It's the last regular-season race in the United States before the tour goes to Doha, Qatar, for the world championships.
 "It's going to be luck and don't screw up the start is going a long way in determining the winner," he said.
For more on the Air National Guard Hydroplane Series, visit www.h1unlimited.com.
 Heat Results for the Air National Guard Championships at San Diego Bayfair
 Heat 1A
Place, Driver, Boat, Speed
1. Steve David, Oh Boy! Oberto, 150.929 mph
2. Kip Brown, Miss Red Dot, 145.882 mph
3. Greg Hopp, Mirage Boats, 140.327 mph
4. J. Michael Kelly, Degree Men, 131.346 mph
DNF N. Mark Evans, Formulaboats.com, NA
Heat 1B
1. Dave Villwock, Spirit of Qatar, 149.791 mph
2. Scott Liddycoat, Valken.com, 149.455 mph
3. Jeff Bernard, Graham Trucking, 141.096 mph
4. Brian Perkins, TapouT, 134.958 mph
DNF JW Myers, Peters & May, NA
Herb Parker To Head Madison Regatta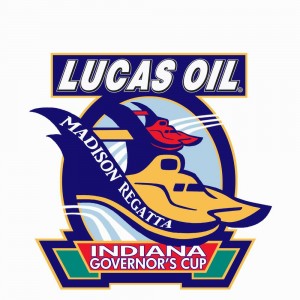 Madison Regatta Incorporated, during their general membership meeting held on September 7th, installed new officers for 2012. President Crystal McHargue passed the gavel to Herb Parker who will lead the organization for the coming year. This will be Mr. Parker's second term, having served as president in 2001. Also installed were Kim Washer-vice-president, Pat Brooks-Race Chairman, and Jeff Chandler-Treasurer. Outgoing president Crystal McHargue completed a record four consecutive terms as Madison Regatta president from 2008 through 2011.
 Additional financial information was released by treasurer Jeff Chandler during the recent meeting. Chandler announced "Having completed a financial review, Madison Regatta Incorporated finished in the black and has a solid foundation from which to begin planning our 2012 event. I am also pleased to announce that Madison Regatta Incorporated returned directly to the Madison area $130,000 in purchases and security staff employment, also several community organizations received funding through their efforts during this year's event as well. We want to acknowledge all those who attended and participated in our event this year. Because of the great fans, countless volunteers, and generous sponsors, the Madison Regatta remains one of Madison's most anticipated events of the year".
 The Madison Regatta is held each July fourth holiday weekend hosting the world's fastest race boat-Unlimited Hydroplanes. The 2012 Madison Regatta will be the 62nd consecutive event held in Historic Madison Indiana. For additional information please visit www.madisonregatta.com.
27 SoCal Bands Will Play at Bayfair

Catch the music stars of tomorrow and some of San Diego's favorite bands on the Air National Guard stage Friday through Sunday during the 47th annual Air National Guard San Diego Bayfair on Mission Bay.
 More than 25 bands will be performing live and whether you like rock, hip-hop or reggae music, chances are there is a band playing that fits your taste. Each band will play a 45-minute set, showcasing their best songs in front of thousands of boating-racing fans.
 Dave Rodger of Live Event put out a call to Southern California bands looking to perform at Air National Guard San Diego Bayfair. Not only did he bring in some up-and-comers but musical artists that could be household names in the next two years.
 "In the near future some of these bands are going to be very successful," Rodger said. "When they hit it big, you can be the first to say you saw them at San Diego Bayfair."
 A new band will perform every hour with live music starting Friday at 10 a.m. San Diego's The Farmers will close out the live music with a show at 2 p.m. Sunday. The musical entertainment is included with the ticket into Bayfair.
 San Diego Bayfair features more than 120 of the world's fastest boats, including the Air National Guard Hydroplane and Lucas Oil Drag Boat Racing series. In addition to the on-water competition, Bayfair offers a kids' zone, food booths and gardens.
 The wall-to-wall live entertainment proves that Bayfair is a "family fun festival," said Jeff Thomas, president of San Diego Bayfair's Board of Governors.
 "The 27 bands playing over three days shows that Bayfair is more than just boat racing," Thomas said. "This is a great chance to see some new bands and some well-established bands from the San Diego area."
 Tickets start at $20 for a single-day pass and a three-day Super Pass is $45. Active military and reservists are admitted free with valid identification.  
 For more information about the entertainment lineup, visit www.sandiegobayfair.org.
 About San Diego Bayfair: This year celebrates the 47th year of Bayfair on Mission Bay. Thunderboats Inc. is a nonprofit organization to promote powerboat racing in San Diego and tourism in the beach area. Profits from the three-day festival go to San Diego area charities. For more information, visit Bayfair's website or social media pages Facebook, YouTube and Twitter.