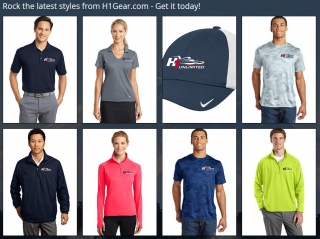 Grab Your H1 Gear!
The Atomic Shirt Factory has all the H1 Unlimited apparel to get you ready for the 2015 season.
Jimmy Shane:
Scott Liddycoat:

Tom Thompson:

Cal Phipps:

Brian Perkins:
Jesse Robertson:

| | | |
| --- | --- | --- |
| | | |
| Onboard Teaser | GoPro Promo | Doha TV Show |
Welcome to the new H1Unlimited.com! We have revamped our website to prepare for the exciting future of the sport. Now we have room to add unlimited features into the new platform that will give our fans, teams and sponsors MUCH more information than ever before about the most exciting motorsport on the planet – H1 Unlimited Hydroplanes!
The new website design is a much easier to use format and it's mobile-friendly, meaning you can view the entire site just as easily on your phone or tablet as you can on a desktop computer.
The new, simpler site navigation process makes accessing your information as easy as clicking a tab. Almost all pages are laid out this way, so it pays to explore!
All the information from the old website is here. Design updates will take place while while adding much more content and many more features as we ramp up to our 2015 season opener in Madison on July 3rd.
We'd like to thank those who made the new website possible:
Walt Ottenad – Site design, construction & coding
Lisa Courneya – Images, graphics & sliders, quality control
Bruce Madej – Design, quality control
Owen Blauman – Design, quality control
Kristine Perry – Quality control
Jim Sharkey – Stats & results
Chris Denslow – Images
James Crisp – Images
Bill Osborne – Images
Seph Parshall – Server support
David Cormier – Video
Again, welcome, and click the links to the right to explore some of the high points of our new website.