Jones Racing owners Mike and Lori Jones have agreed to sell substantial team assets to Darrell and Vanessa Strong of Pasco, Washington.
The new team will be known as Strong Racing with plans to compete in all 2021 H1 Unlimited events.
Mike Jones is a past APBA President, has competed in virtually every APBA Class since the 1950's as a driver, and became a qualified unlimited driver in 1993.   Jones Racing has many trophies to its credit in the unlimited class over the years, including the APBA Gold Cup in 2001 and 2018 and the H1 Unlimited National Championship in 2018.
Darrell Strong has been a sponsor on the H1 Unlimited circuit since 2013 when he joined the Webster family's U-22 team on behalf of Payne West Insurance.  In 2015 Strong moved his sponsorship to Go Fast Turn Left Racing and remained with that team through the 2019 HAPO Columbia Cup.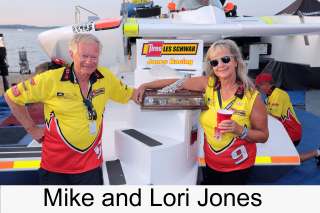 Asked to comment on the pending sale, Mike Jones said "Lori and I are very excited to welcome the Strong's as owners of a new H-1 team.  Another full-time team on the circuit is very positive!"
Strong had been looking to increase his presence in the sport since early fall, finally deciding to purchase the U-9 and primary equipment as his best step toward becoming a top contender for 2021 and beyond.  "Vanessa and I are committed to making this new team a benchmark in the sport and we're really excited and gratified for this opportunity!"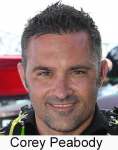 Corey Peabody has been under contract with Strong Racing since October and will drive the U-9.  Peabody became a qualified unlimited driver in 2016 and has been driving Graham Trucking's U-98 Spirit of America entry.
Brian Hajny has been named Strong Racing's Crew Chief.  Hajny has held several crew and H1 Unlimited positions in the past, including Chief Referee.  He most recently served as crew member and "radio man" for Miss Madison's second team running under Oberto Specialty Meats sponsorship.
The new team will operate out of Jones Racing's Enumclaw shop temporarily.