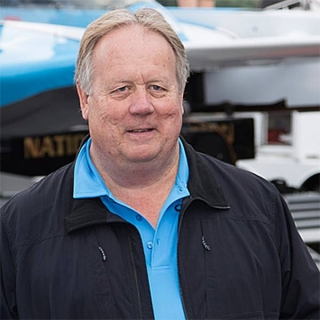 Courtesy Unlimited News Journal:
While the "off-season" is far too long, it does allow for quality time to prepare for the frantic three months of the summer season. And, while the pace is not like June, July or August, much is being done to advance the sport we all find near and dear.
Owners have had numerous planning and scheduling meetings and have agreed to a 2018 race schedule. Boat count, which has been a source of much dialog, is forming nicely and, as of this writing, we have a minimum of eight confirmed boats intending to attend all events.
H1 has had multiple constructive meetings with race site partners and we believe this consistent dialog will produce a result more in keeping with all our desires. All sites view this effort a positive for all, most certainly the fan, and we are happy to advance that desire.
I cannot say enough good things or commend Richard Anderson, Adam Cook, Kathy McLemore, and the entire Seattle Seafair committee for their effort in working with us to add value to the Seafair celebration of summer in Seattle. We are all pulling in one direction and that event and the accompanying partnership with the U.S. Navy, as well as Seafair broadcast partner KIRO TV and its sponsors, Albert Lee Appliance, HomeStreet Bank, Les Schwab Tire, Beacon Plumbing, and others, are making constructive steps forward. Live TV and Seafair have been a real part of Seattle summers and we all want that to continue.
H1 officials have submitted their wish list and budget items for review and approval, and that includes the purchase of a brand NEW starting clock for the 2018 season.
Ticket sales for the Championship Gala are SOLD OUT for the event in the Tri-Cities. The Water Follies are an exceptional partner and their unending efforts to support H1 and unlimited hydroplane racing will be on full display on February 10, 2018. That event will certainly be fun and it's the intention of H1 to thank a multitude of partners for their efforts in 2017, as well as the past and into 2018
The construction of two brand new boats that will debut at the spring training session in the Tri-Cities on June 1, 2018, is special and the Go Fast Turn Left Racing Team and the HomeStreet Bank teams need to be commended for their efforts. These new boats built and campaigned by experienced teams will make 2018 new and different and certainly showcase the commitment they have to our sport.
We continue to make significant strides in our effort to open what were once restricted areas to better connect with the fan. While more action on the water is important, we believe a better connection on a one-on-one basis with the fans and our participants is an achievable goal and within the confines of our insurance guidelines. You will see more access in 2018.
Finally, the notes that I took at the open forum we had in the HomeStreet Race shop last fall have served me well for agenda items that need priority as we reshape H1. That was certainly a wonderful cross section of interested parties and we are having success with those action items.
We expect several of those action items to be addressed as part of announcements at the Tri-Cities banquet. Our quest for a chairman has progressed and I am most certainly planning on getting it done RIGHT as opposed to getting it done.
Charlie Grooms
Acting H1 Unlimited Chairman