67th Annual Madison Regatta Summer Festival June 30 – July 2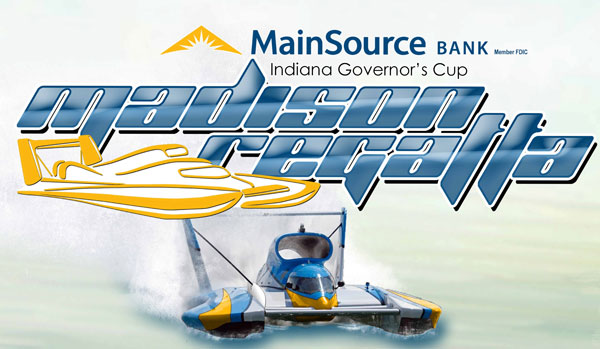 The Madison Regatta is the city of Madison's premier summer event featuring Unlimited and Grand Prix class hydroplane racing. The summer festival event, held every year July fourth weekend, also features a Saturday night music concert and Zambelli fireworks extravaganza. This will be the 67th year the Madison Regatta has been held and is one of the oldest sporting events in the state of Indiana.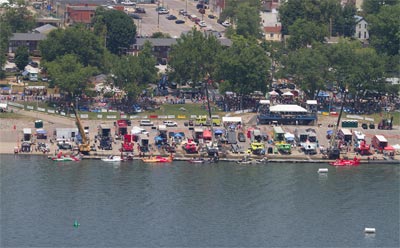 June 24th – 3 on 3 Basketball – Brown Gym, time TBD 9am
June 24th – Remote Control Boats at Kruger Lake – JPG – Noon
June 25th – Little Miss, Princess, Pre-Teen, Teen Pageants – North Madison Christian Church, across from KDH
June 25th – Remote Control Boats at Kruger Lake – JPG
June 25th – Madison Regatta Kick-Off Party – Bicentennial Park
June 26th – Miss Madison Regatta Scholarship Pageant – North Madison Christian Church – 7 pm.
June 27th – Madison Regatta/RKO Enterprises Waterball Fights – Main Street in front of the Courthouse – 6:00 pm
Jun27th – Movie sponsored by the City of Madison – 8:00 pm
June 28th – WORX Street Dance – Vaughn Drive – 8:00 pm – in front of Fireman's Park
June 28th – Cutie Pie and Baby Contest – Bicentennial Park, register at 5,
Starts at 6:00
June 29th – Music at Fireman's Park – 5 pm
June 29th – Rockin the VIP – VIP tent at 9 PM
June 30th – Madison Regatta Golf Tournament – Sunrise Golf course, register at 8 am, starts at 9 AM
June 30th – City of Madison/Madison Regatta Parade – Main Street at 7PM, Sponsored by German American Bank
June 30th – Music on the River at Fireman's Park – 5 PM
July 1st – Madison Courier Run/Walk – Madison High School – 8 am
July 1st– Music on the River @ Bicentennial Park – 7pm
July 1st – Fireworks – Riverfront dark thirty!! 10 pm – American Legion

WORX Radio
covers the Madison Regatta from start to finish:
Listen Live
The Madison Courier covers the entire H1 Unlimited circuit in detail and has been honored by H1 Unlimited in 2012 and 2013 for the Best Seasonal Print Coverage.

HAPO Columbia Cup July 28-30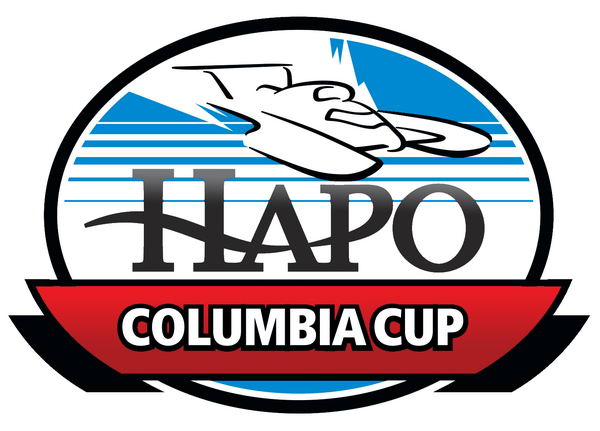 The HAPO Columbia Cup is always a favorite stop on the Unlimited circuit. Begun in 1966, the event is a community favorite, always bringing tens of thousands of fans to the shores of the Columbia River for three days of sun-baked racing on one of the fastest courses we race on. In terms of all-out speed and excitement, it doesn't get much better than Tri-Cities!
With most of the teams headquartered in Washington State, the race is guaranteed to have one of the largest and fastest fields of the year!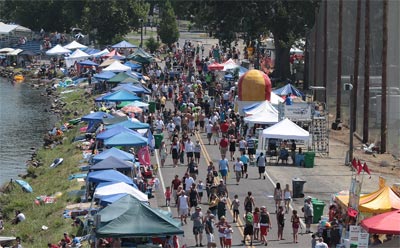 SCHEDULE WILL BE POSTED WHEN RELEASED
Tickets are available at the Water Follies website
KNDU-TV
broadcasts Sunday's action from start to finish
Seafair Weekend featuring the Albert Lee Appliance Cup August 4-6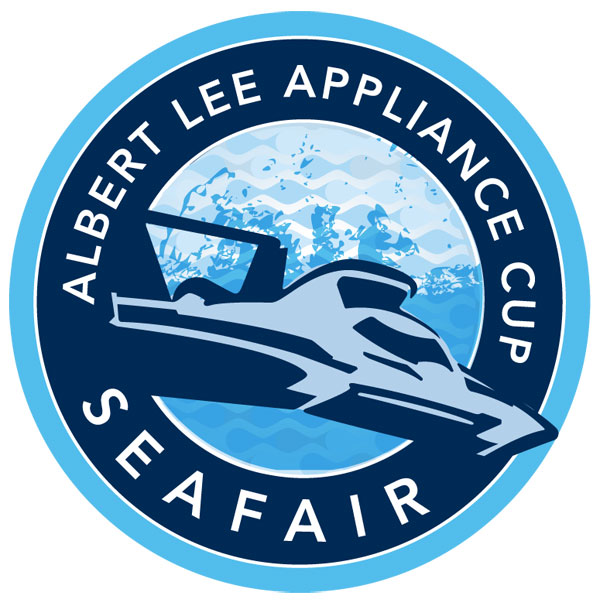 One of the most popular events of Seafair is the Albert Lee Appliance Cup, which is held on beautiful Lake Washington in Seattle. The race attracts tens of thousands of spectators, both those standing on the public shores of the lake, and those in boats anchored just outside the course on the Log Boom. The same weekend, in a tradition restarted in 1972, the Blue Angels also perform their aerial stunts over the lake between races.
Make your way down to Genesee Park in Seattle to witness the World's Most Spectacular Race Boats go head to head on the largest stage H1 Unlimited Hydroplane drivers will race on all season. Immense crowds, live streaming coverage online and live radio broadcast of the races make this an event not to miss!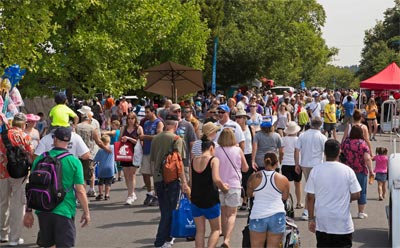 SCHEDULE WILL BE POSTED WHEN RELEASED
Tickets are available on the Seafair website
Radio: KKNW 1150 AM is scheduled to provide radio coverage on Sunday from 10:00 AM to 6:00 PM
TV: KIRO-TV KIRO-TV Channel 7 (SD) or 107 (HD) – Primetime Wrap-Up Special beginning at 7:00 PM Sunday
KIROTV.com: Live online stream of KIRO TV show, beginning at 9:00 AM Sunday
KIRO TV apps: Android | Apple | iPad Watch the live KIRO TV stream on your phone or iPad
SeattleTimes.com: Sports section
Metro Detroit Chevy Dealers Hydrofest August 25-27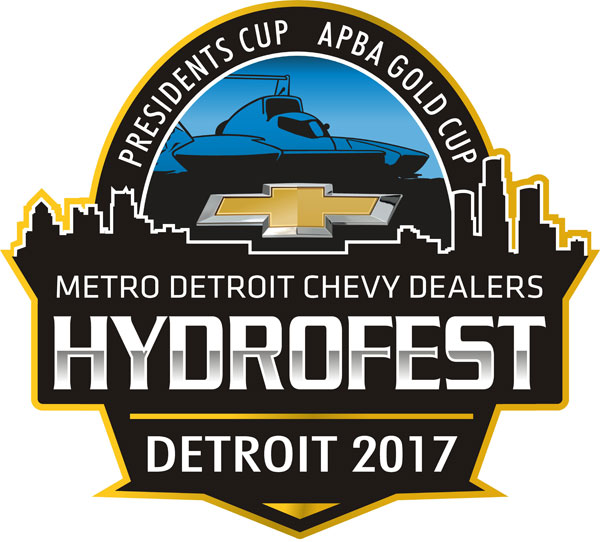 Call it a doubleheader or call it two-for-one, but whatever moniker you place on Detroit's weekend of racing one thing is guaranteed -- there will be plenty of H1 Unlimited Hydroplane Racing. For the first time in modern history, two unlimited races will be run on the same weekend. On Saturday, the Motor City is bringing the Presidents Cup out of retirement and on Sunday, the Detroit River will once again play host to the APBA Gold Cup. The President's Cup was contested by Unlimited hydroplanes between 1926 and 1977. The APBA Gold Cup is the oldest trophy in all of the motorsports and is literally the Gold Standard for the sport. The Detroit River course combines the widest and tightest turns on the Unlimited circuit. With 200+ MPH top speeds and the always unpredictable river, get ready for the most action the river has seen in decades with two H1 Unlimited Hydroplane point races on two consecutive days.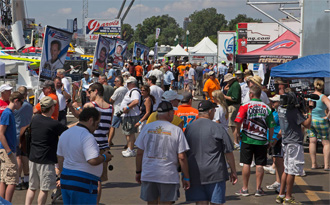 SCHEDULE WILL BE POSTED WHEN RELEASED

Tickets are available on the Detroit Boat Races website or call 313-329-8047
HomeStreet Bank San Diego Bayfair September 15-17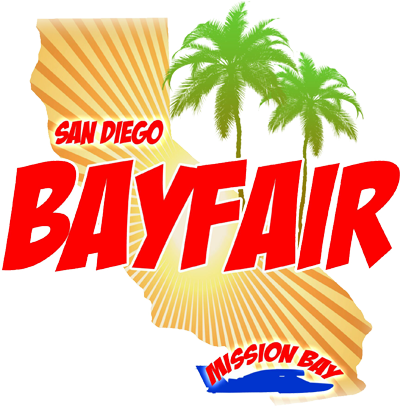 Celebrating their 53rd anniversary, the San Diego Bayfair will offer a variety of activities on and off the water. For three days, H1 Unlimited hydroplanes race on the wind protected waters of Mission Bay on a 2-1/2 mile race course which is one of the sport's two super speedways.
The beautiful white sandy beaches offer fans a one of a kind environment to watch an H1 Unlimited hydroplane race. In addition to admission to activities and pit row on Fiesta Island. Bayfair offers overnight R/V spaces in Mission Bay Park and the only time of year for beach camping on East Vacation Island, all overlooking the azure blue race course.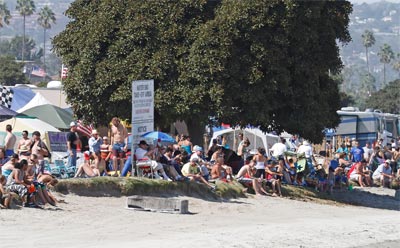 SCHEDULE WILL BE POSTED WHEN RELEASED