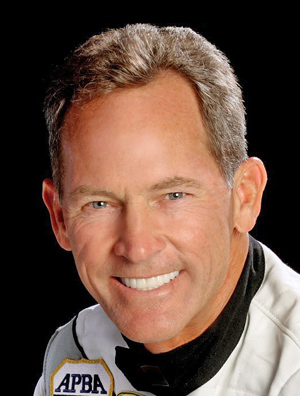 Friends,
Thank you for your kind wishes to Sabrina and I. To say we're overwhelmed wouldn't begin to express our gratitude.
Some have said the sport is hurting, and precipitated my decision to step down. In fact, the opposite is true. My competitive nature would tell you I have never walked away from a challenge.  I've been carried away in a stretcher from a few of them….. But I don't leave trouble. That said, I'm old enough to know when a task is too big for me alone. Our sport has likely never seen a more promising future. It is the reality of managing those successes on the horizon that led me to know my time had come. My passion for boat racing is in my soul, and I'm going to make sure we have people in place than can get us to the finish line.
I'm not going away, just moving to a consultative position in H1. I won't physically be at the races, instead I owe Sabrina a lot of summers for her dreams to fully blossom.
In my place, my former team manager and friend, Charles Grooms (Homestreet U-1 manager) will assume the Chairmanship as the current H1 Vice-Chairman. He and the H-1 board will determine the most effective organizational structure moving forward to manage the success that will come.  I've known Charlie for over 28 years and there are few to match his passion for Unlimiteds.  I believe it will be a seamless handoff and provide continuity of leadership.
I met with the owners last Saturday in San Diego and have never witnessed a more united group in all my racing years. They are unanimous and unselfishly committed to build a secure future for all of our stakeholders: Sponsors, team owners, drivers, crews, race sites, media and at the top of that list: You, our fans and friends.
Please stick with the sport. Speak well of it. Be our Champions!
Steve