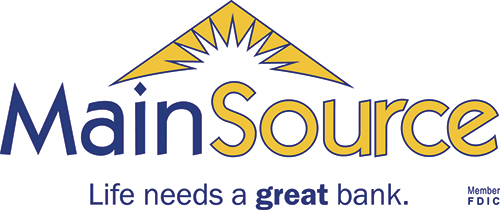 Courtesy Madison Courier:
Madison Regatta, Inc. has signed MainSource Bank as title sponsor of this year's race, the organization announced Thursday.
MainSource, which is headquartered in Greensburg, joins with Belterra Casino Resort as primary sponsors of the July 1-3 event on the Ohio River. Belterra signed on as a presenting sponsor two weeks ago. The 2016 event will be titled MainSource Bank Indiana Governor's Cup Madison Regatta presented by Belterra Casino Resort.
"It's extremely energizing to have two of the most respected corporate brands in our area come on board to support this year's Madison Regatta," Madison Regatta President Joe Hertz said. "The exceptional support of MainSource Bank as title sponsor and Belterra Casino Resort as presenting sponsor will allow our organization to set an even higher standard for this and subsequent years' events."
"We are thrilled to sign on as the 2016 Title Sponsor for the MainSource Bank Indiana Governor's Cup Madison Regatta," MainSource Bank Market President Dwayne Cole said. "The Madison community puts on an amazing event and has done so for over half a century. We look forward to a wonderful week of activities and an exciting race."
In addition to the race, the event weekend is also host to The Regatta Festival, consisting of numerous events throughout Madison, including air shows, the Regatta pageant, fire station waterball fight, 10k run/walk, street dance, music on the river, riverfront car show and the Patriotic Regatta Parade.