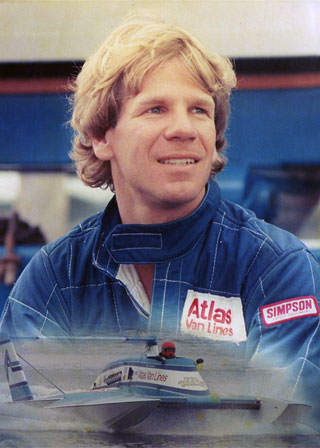 Congratulations to Chip Hanauer!  On Sunday Chip will be inducted into the Washington State Sports Hall of Fame, joining other hydro racing legends Billy Schumacher, Bill Muncey and Stan Sayres.
Hanauer is in good company. Joining him as new inductees are former NBA standout Detlef Shrempf and "Mr Mariner" Alvin Davis.
Others in the class include softball "king" Eddie Feigner, the "Throwin' Samoan" Jack Thompson, Indy 500 winner Tom Sneva, and retired sportscaster Keith Jackson.
Davis, Hanauer, Schrempf, and Feigner will be honored August 10th at Safeco Field prior to the White Sox-Mariners game. Thompson, Sneva, and Jackson will be honored Aug. 28 in Seattle when Washington State plays Rutgers in the WSU football season-opener.
The newest class raises the total of inductees in the State of Washington Sports Hall of Fame to 189. The Hall of Fame was started by late sportscaster Clay Huntington in Tacoma in 1960 and is located in the Tacoma Dome. The website is www.washingtonsportshof.com