The 2013 Coeur d'Alene Diamond Cup will take place Labor Day weekend, August 30 – September 1, 2013 in the spectacular Northern Idaho setting.
Modern turbine powered unlimited hydroplanes from the H1 Unlimited series will be appearing on Lake Coeur d'Alene for the first time.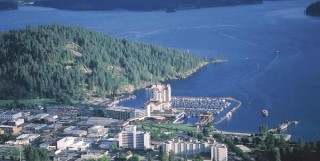 Coeur d'Alene was the scene of Unlimited racing in the 50's and 60's with the last Diamond Cup held in 1968 during the sport's piston era. 
 Several of those "vintage" hydroplanes have been restored by the Hydroplane and Raceboat Museum of Kent, Washington and have appeared on the lake in recent exhibitions organized by the same committee bringing the modern turbine powered boats to the area for the first time.
Five of those vintage boats will be part of the 2013 event along with a field of Grand Prix West automotive powered hydroplanes who will conduct a race as part of the event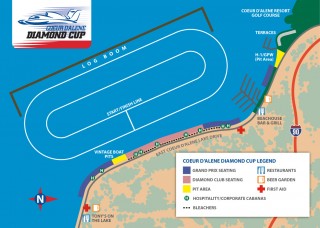 Billy Schummacher, winner of the 1968 Diamond Cup, was part of the press conference held to announce the event.  Schumacher will be returning to Coeur d'Alene as a team owner.  Along with wife Jane, he is the owner of the U-37 Schumacher Racing Team with driver J. Michael Kelly.
More information is available on the new Diamond Cup website at www.diamondcuprace.com